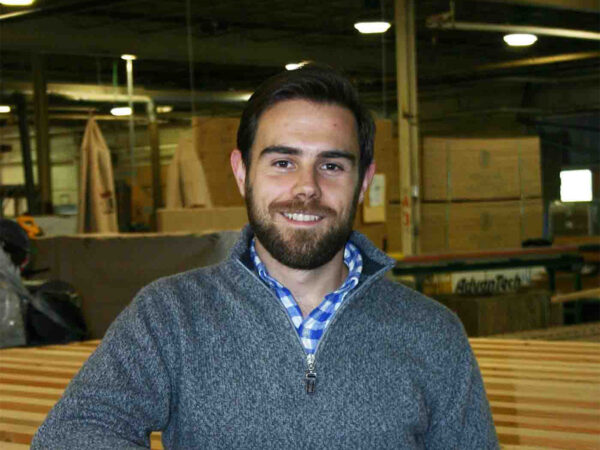 Timberpeg Regional Manager
After moving to the area, Austin joined Timberpeg in June 2011 and began working in the shop. He spent several years on the shop floor and assisting the Director of Manufacturing where he gained invaluable knowledge of timber framing, before shifting into a Sales/Project Management role. Having grown up in the restaurant business, Austin cultivated a passion for service and hospitality while also learning how to perform under pressure, traits that help him immensely in his current position.  
He has found that "helping people navigate the stressful, high stakes endeavor of designing and building a new timber framed home is a rewarding experience. I've formed many lasting relationships with clients and have been involved in dozens of unique projects that make each day something new." Having worked in various positions at Timberpeg, Austin has gotten to know the many people who help the company run and enjoys being part of a team that is determined to ensure the job gets done no matter what obstacles may present themselves. As he notes, "Every person that works here takes pride in what we do and looks out for the best interests of our customers and coworkers." 
When he is not working, Austin enjoys spending time with his family hiking, camping, skiing, sailing, and taking advantage of all New England has to offer. Those experiences give him the ability to better understand and assist his customers across his territories. If you are looking to build a timber frame house, click on the button below to contact us to get more information about how we can make your dream home a reality.
Austin Ward HAS EITHER WORKED ON THE FOLLOWING PROJECTS OR THEY ARE IN HIS TERRITORY: