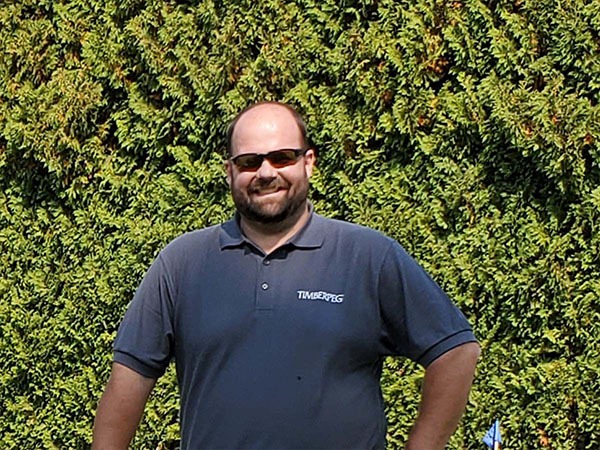 Timberpeg Regional Manager
Mike Pollari grew up in the building and construction industry which has given him an appreciation and love for the trades and craftmanship. "My father was a builder. He was truly a 'jack of all trades.' As soon as I was old enough, I joined him, and my first job was working with him as a cement contractor. In fact, some of the first jobs sites I worked on were for Timberpeg customers." Mike worked for his father through high school and his early career.  
In 2017, Mike was enticed by the opportunity to help customers "fulfill their lifelong dreams of building their dream home" and embarked on his career working with clients to design and build timber frame homes.  His favorite part of the job is seeing the process unfold "from the inception of a simple sketch or inspiration photo and seeing it converted to a custom home." Mike enjoys learning new techniques and design styles, constantly furthering his knowledge, and keeping aware of trending style changes.  
When he is not working, you can find Mike travelling, playing golf, or cheering on his kids at their sporting events. Mike's knowledge of all aspects of building a new home is sure to be a great resource for building your Timberpeg house. If you are looking to build a timber frame house, click on the button below to contact us to get more information about how we can make your dream home a reality. 
Mike Pollari has either worked on the following projects or they are in his territory: