Many people often picture post and beam barn homes being built in rural areas of the Midwest, or the historical states of New England.  But post and beam homes are a great choice for homeowners across the country – including South Carolina.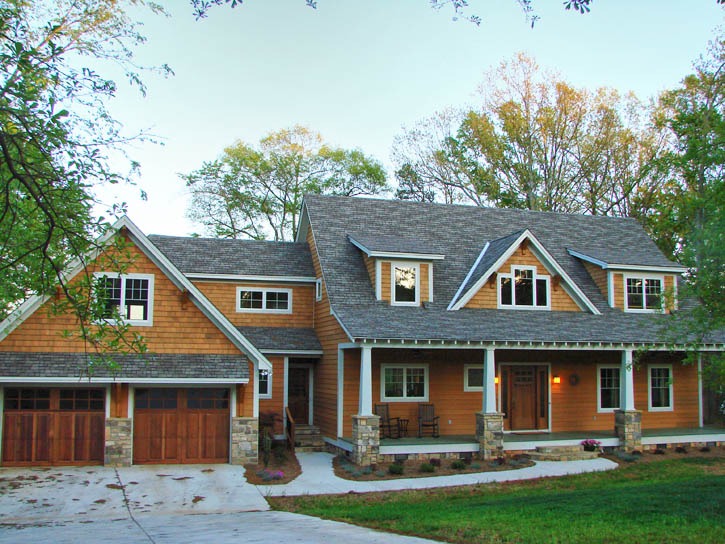 This beautiful lake home was built to serve as a vacation home for now, and a retirement home in the future.  It was built on the shores of Lake Wylie.
As soon as you enter this gorgeous post and beam home, you are exposed to the home's simple and tasteful decor.  An antique wooden bench offers a place for visitors to sit while removing, or putting on, their shoes.  From the lighting fixtures to the shape of the door, the style is minimalist craftsman.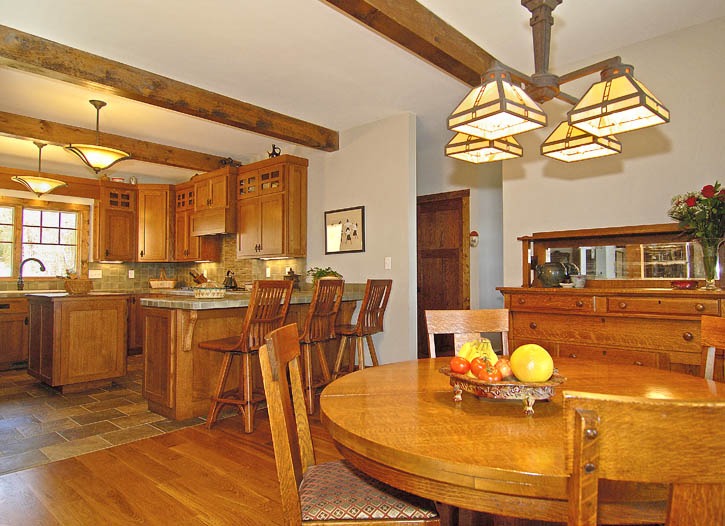 The craftsman style continues into the home's kitchen and dining area (shown above).  Even the kitchen cabinets mirror the style of the home's front door with their small glass rectangular windows.   A stylish craftsman light fixture illuminates a stunning quarter sawn oak dining table.  (Read more about how quarter sawn oak became the predominant choice for arts and crafts period pieces.)
The great room of this post and beam home (shown above) stays true to the craftsman style with appropriate lighting pieces that feature mica shades.  While the comfortable leather couch and love seat reflect a more modern style, a quarter sawn oak rocking chair anchors the room with craftsman aesthetic.  A wall of windows allows for breathtaking views of Lake Wylie.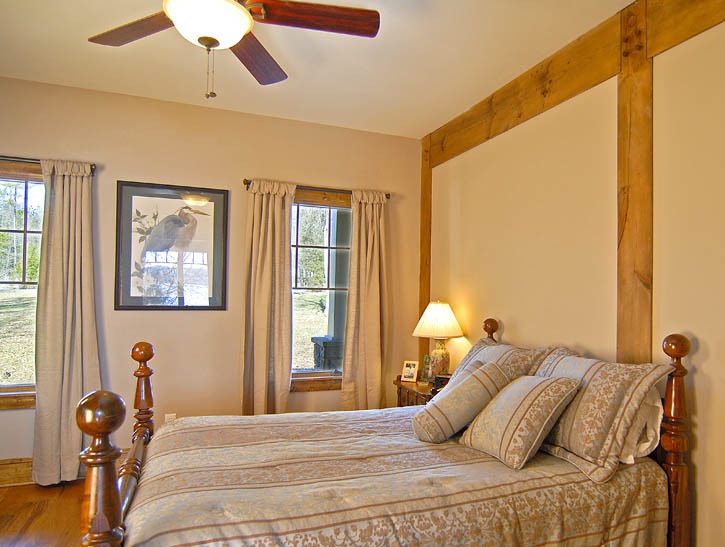 This post and beam home was actually designed with two master bedrooms, one upstairs, and one downstairs.  Since the home will serve as a retirement home in the future, the owners will be able to transition from using the upstairs bedroom, to using the downstairs master suite (which is shown above.)  A great blue heron print hangs on the wall, alluding to the water loving wildlife outside.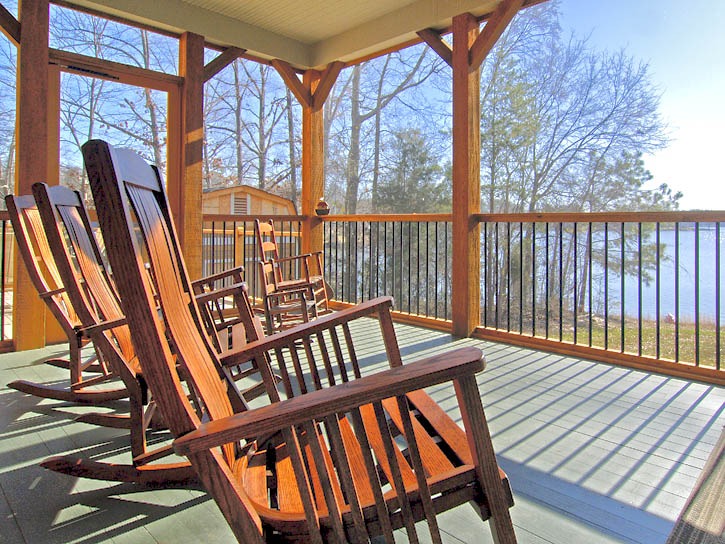 And when it comes to watching birds and other wildlife, there's no finer space than the home's large screen porch (shown above).  Cozy oak rocking chairs provide the perfect place to relax and watch the sun set.