When you love your home and your home's location, but simply need more space, building a post and beam addition is a great idea.  Generally costing much less than building a new home from scratch, a post and beam addition can add value and much-needed space to your current home.  And the quick construction time of building with a pre-cut frame and pre-assembled wall panels means your home will be under construction for a lot less time than if you were building a conventional addition. Here is an example of a particularly fun, and challenging addition that Erich Diller of Evolve Design Group designed for his clients in Connecticut, in conjunction with our in-house designers: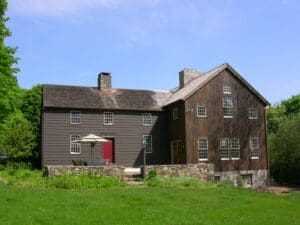 As you can see by the photos, this is a particularly large addition.  One of the most demanding yet enjoyable aspects of designing this post and beam addition was blending the architectural style of the old early American colonial style home with the new addition.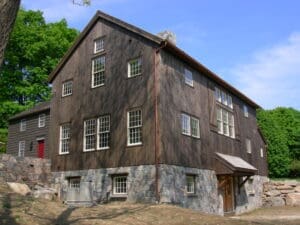 Common additions clients choose include: adding a bedroom wing to accommodate a growing family, adding a new great room addition to provide more living space and take advantage of great views, and kitchen additions to achieve the perfect gourmet space. According to many real estate professionals, kitchen and bathroom additions yield the most significant increase in the value of your home. One other popular addition is the addition of an attached garage.  If adding a garage, it can be a good idea to also add living space above the garage, often referred to as a "bonus room." That's because, in general, two-story additions have a lower cost per square foot than a one-story addition – so you will get more "bang for your buck."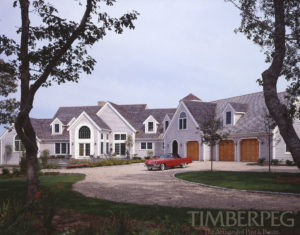 No matter the reason for the addition, it's imperative to find the right design team to handle the project.  In some respects, designing an addition can be more of a challenge than designing a new home from scratch.  The architectural style of the existing home, as well as the size and orientation, will all impact how the addition is created.  Other factors such as the location of sewer lines, septic tanks, trees, and hardscaping all will also have an impact.  Our design staff has over 100 years of experience and many additions under their belt.  If you're interested in building a post and beam addition and want to learn more, contact us and ask them more about building a post and beam addition.