This post and beam, barn style home plan
has been one of our most popular homes.  It has a classic barn style appeal especially when finished in red board and batten siding and topped with the traditional barn style topper – a cupola.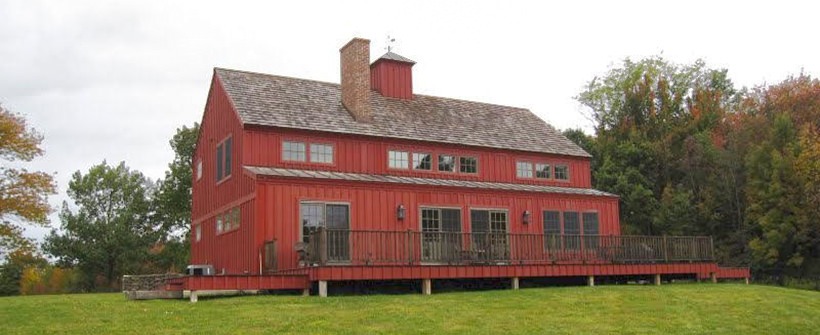 The first floor of this home is 1470 square feet.  The master bedroom is on the first floor and has a substantial walk-in closet.  And while the walk-in closet is not overly large, it does have the added benefit of having a window in it.  That natural light in a closet can be very helpful (think of trying to tell navy from black in low lighting.) The kitchen has a great open feeling allowing whoever is in the kitchen to mingle with guests who are in the dining area or living room / great room.  We also love how the main front door entry has both a closet handy for putting coats, and enough space to put a bench for taking shoes off and putting them back on.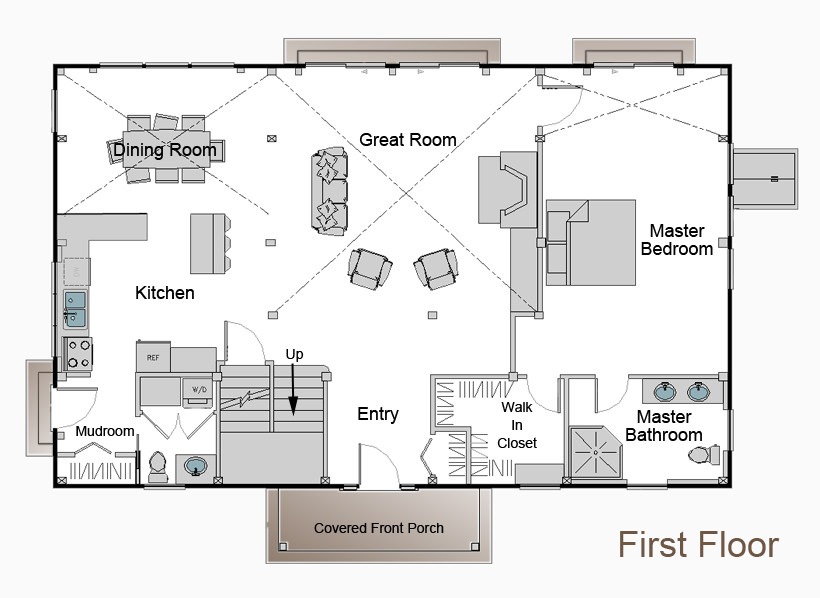 The second floor has 855 square feet with two bedrooms.  Each bedroom has its own bathroom, and one of the bathrooms is also accessible from the loft space.  That makes it nice for visitors who are in the loft space because they don't have to walk through anybody's bedroom to use the restroom.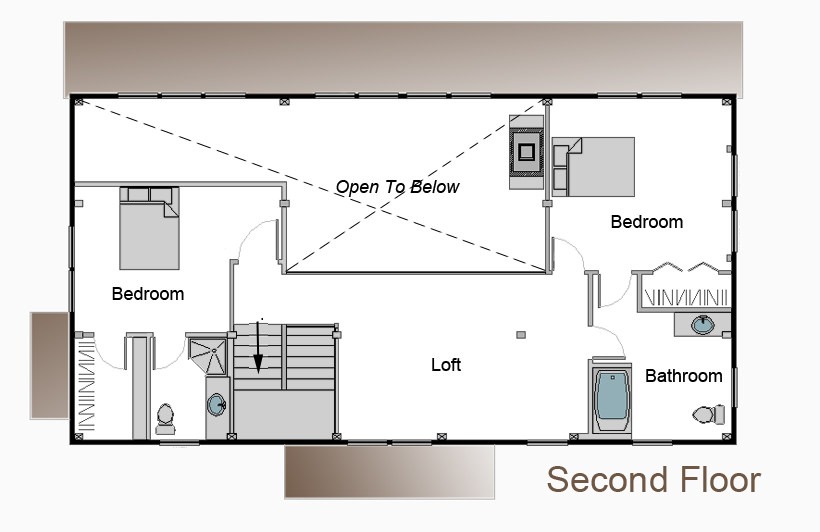 Here is an interior view of the finished home looking down from the balcony / loft space into the great room, dining and kitchen spaces: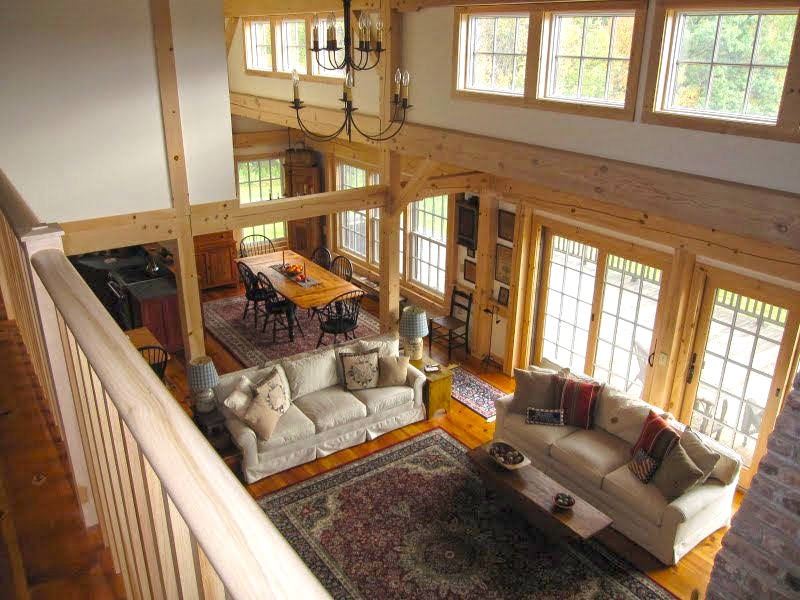 If you're interested in learning more about this floor plan, such as room dimensions, package components and pricing, feel free to contact us.