One of the most wonderful things about the United States is how each state has its own history, traditions and style.  That of course applies to architecture as well.  Sometimes you can see a picture of a house and you just know what region of the country it was built in.  And, with the amazing versatility of timber frame homes, we thought we'd highlight some of the regional styles and how a timber frame home can be at home across the country.
Midwestern Barn Style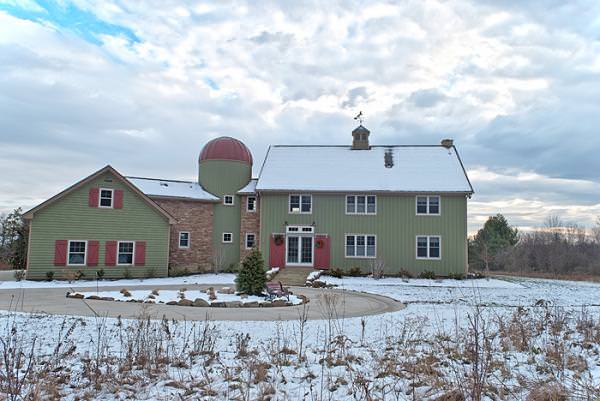 This barn home was built in Northern Ohio, and while barn homes can be at home in many regions, it's a great fit for the rolling, agrarian hills of this region.  And, as with many real barns in Ohio, this home is complete with a silo.
New England Coastal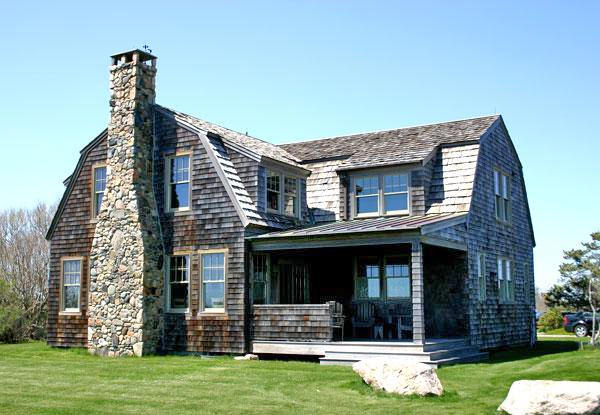 This traditional coastal home was built in Rhode Island and exemplifies the common architectural elements of the area.  It has shingle siding left to weather naturally in the ocean winds.  The roofline is a gambrel style.
Carolina Charm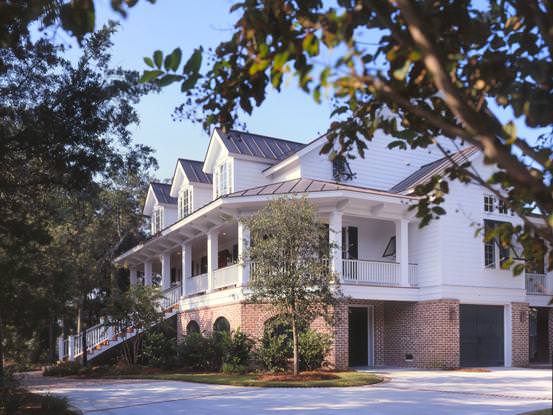 This South Carolina timber frame home has real Southern charm.  With a wraparound porch across the front of the home, it would be the ideal place to rest while enjoying some sweet tea on a hot afternoon.  The home's architectural style borrows some elements from federal style homes in that it is quite symmetrical.  The dormers on the upper level, though, make it unique.
Pacific Northwest Lodge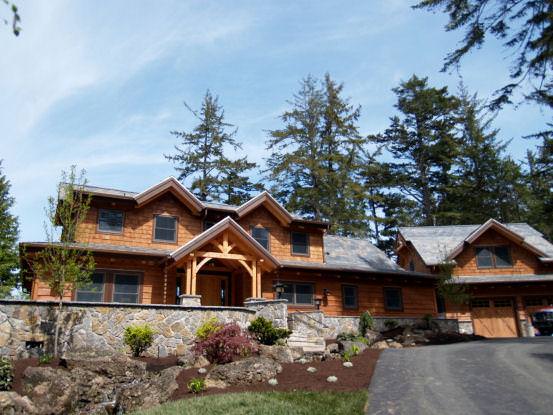 This timber frame home was built in Oregon and has a real Northwestern feel.  With the natural red cedar shingle siding, and the stone foundation work, the home is one with the surroundings.  The roof lines and finishing details give this home a touch of the Craftsman which is a popular style in the Pacific Northwest.
Western High Plains Stucco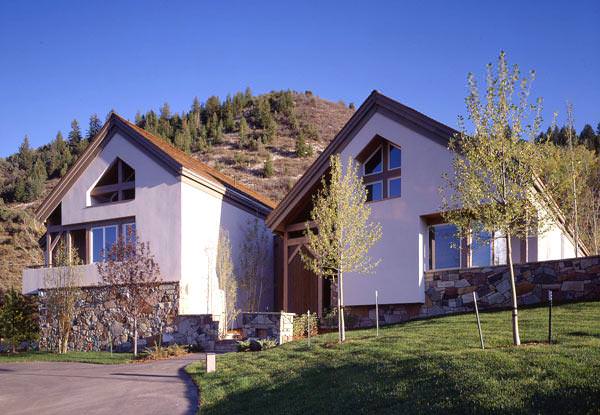 This ski home was built in Vail, Colorado and is a great example of the architectural style elements which are popular in the region.  With close proximity to the Southwest, and an arid climate, the style showcases stucco siding reminiscent of native residences made from local material.  The dry environment makes stucco an easy choice to maintain. These are of course, just a taste of the regional variations in timber frame home style.  But as you can see, a timber frame home can fit in to almost any style of architecture from classic cape to modern ski home.  If you'd like to learn more about any of the homes featured here please contact us to learn more.