There are so many choices when it comes to your timber frame home.  When working with a design team like Timberpeg, you'll be able to customize the layout, material choices, and style inside and out.  Of course, one of the most noticeable, and sometimes nerve-wracking, choices you can make about the style of your timber frame home's exterior, is the color.  We'll walk through two major ways to handle the exterior color.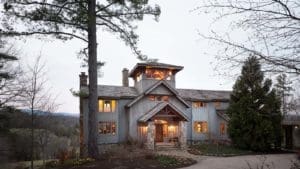 Home built by Timberpeg Independent Rep Smith & Robertson, Inc.
The first color camp is to minimally alter the building materials and present a natural and neutral color palette.  This color theme is dictated in some building developments.  But in general, it's a strong preference for homeowners who want their home to feel as though it's part of the landscape and not a foreign addition to the land.  Neutral color themes range from deep red cedar tones, through yellow-hued pine siding, right into the grays and tans of natural rock fascia.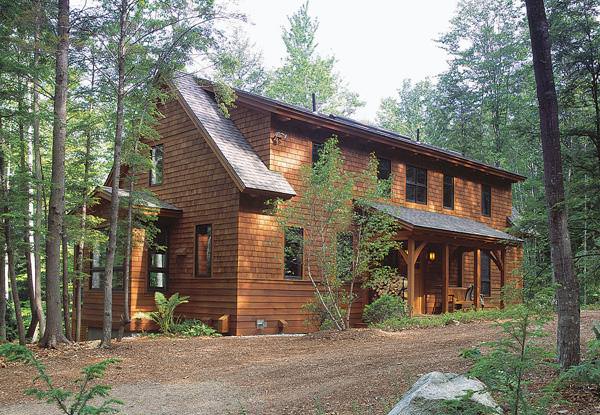 Home designed by Timberpeg Independent Rep Timberframe Design, Inc./Samyn-D'Elia Architects. Photo by Joseph St. Pierre.
Of course, where you are building your timber frame home will greatly influence what tones look natural for your area.  Natural red cedar siding may look right at home in the redwood forests of the pacific northwest, but it may not look as natural in some coastal areas.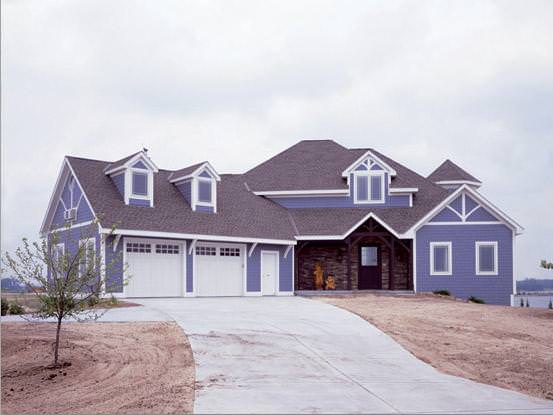 The second school of thought on choosing a color for your timber frame home's exterior is to pick the colors that you'll enjoy seeing every time you turn in the drive (whether or not they fit in or are bold as can be.)  From audacious azure and vibrant teal, to sage green and sunshine yellow, the choices are almost limitless.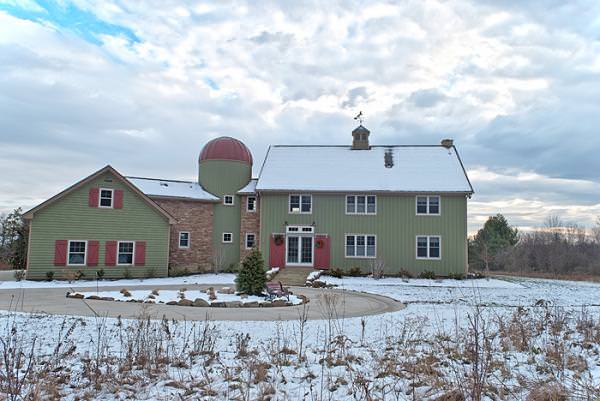 Home built by Timberpeg Independent Rep Charles Southerland
Then some choose to blend the natural with the colorful.  This is perhaps the most popular color choice for Timberpeg homeowners.  One of the most widely used approaches to accomplish this look is through the choice of a colorful trim.  And green trim is one of the most popular color choices.  Granted, green and wood tones are a natural combination.  Additionally, Timberpeg homeowners can choose to bring color to their home's exterior through the choice of a vibrant front door, garage door, and shutters.
Home built by Timberpeg Independent Rep David Anderson Hill, Inc.
So, what style appeals to you?  Do you prefer the look of a timber frame home with natural colors that help the home fit in with the land?  Or do you prefer a bolder statement of color?  Feel free to leave a comment and let us know your thoughts. Contact Timberpeg today to learn more about designing a timber frame home, or if you have any questions about the homes featured here.