With Thanksgiving rapidly approaching, even those of us who spend little time in the kitchen may be turning our thoughts to baking. If baking is your passion, however, then designing the kitchen with baking in mind is a wise idea. Here are some ideas for kitchen design to help ensure that every sheet of cookies and loaf of bread you make will be a great experience.
Designing the Perfect Counter Space
Perhaps the most important consideration in the baker's kitchen is the counter space. You want to make sure that you have a great deal of counter space, since equipment and ingredients take up a lot of room. Additionally, the choice of countertop material and height is more important than in kitchens more focused on cooking. While baking, you will definitely make a mess and need to clean your countertops afterward. Also, you will use the countertops for tasks like kneading dough and working with ingredients. For these reasons, you definitely want a seamless counter surface, so tile countertops shouldn't be considered. Many professional bakers prefer marble, wood and stainless-steel counters. Stainless is preferred for its absolute ease of cleaning, and wood is great since dough doesn't stick to it, but it provides enough friction to work on. Marble has been preferred for its cool and smooth surface, unlike granite which is more porous and thus can be less sanitary. However, marble has a tendency to stain and chip, and also must be resealed occasionally. For these reasons, engineered quartz countertops have been gaining in popularity among bakers in recent years. Quartz countertops are non-porous and smooth, but do not require resealing like marble and are much less prone to chipping.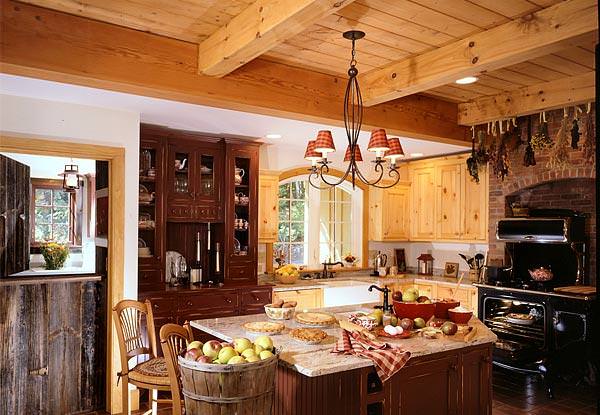 In most kitchens, the height of counter tops is a compromise, allowing for better storage below and for the height of appliances like dishwashers and ovens. While this compromise is acceptable for cooking and casual baking, the countertops are too tall for most people when it comes to baking. Since baking can require considerable upper body strength, having a lower countertop provides you with more leverage to do things like shaping dough. If you will do a lot of baking, then installing some countertops at a lower height can be a big help.
More Power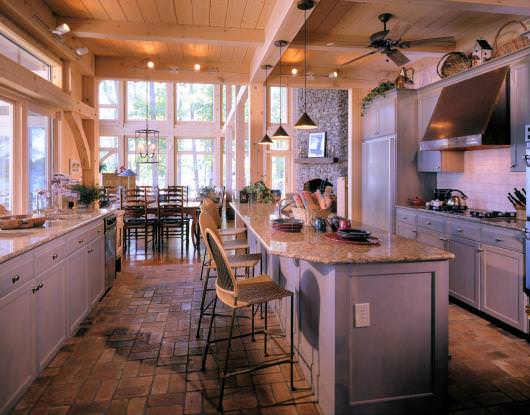 While a century ago baking preparation was necessarily done only with hand-powered tools, thankfully the modern baker has many available power tools to choose from. The stand mixer and food processor are invaluable tools to most bakers today. While these tools are very helpful, you should make sure that you have enough power outlets in the right places. Consider where you will run these appliances and add extra outlets in these locations. While you may only have a few permanently placed appliances, make sure you also plan for portable appliances like hand mixers.
Skip the Side-by-side Fridge
Although side-by-side refrigerators are very popular these days, they are not a good choice for the serious baker. A bottom freezer refrigerator means that the full width of the appliance is available for tasks like cooling sheet pans. Since the refrigerator is also at a more natural height, this is the best choice for baking. So, what are you going to be baking this season?  Cookies?  Pies?  Pot de crème? Whatever it is, we'd love to hear about it, so feel free to leave a comment.  And if you're interested in learning more about floor plans and designing your own timber frame home, please contact Timberpeg to get started today.