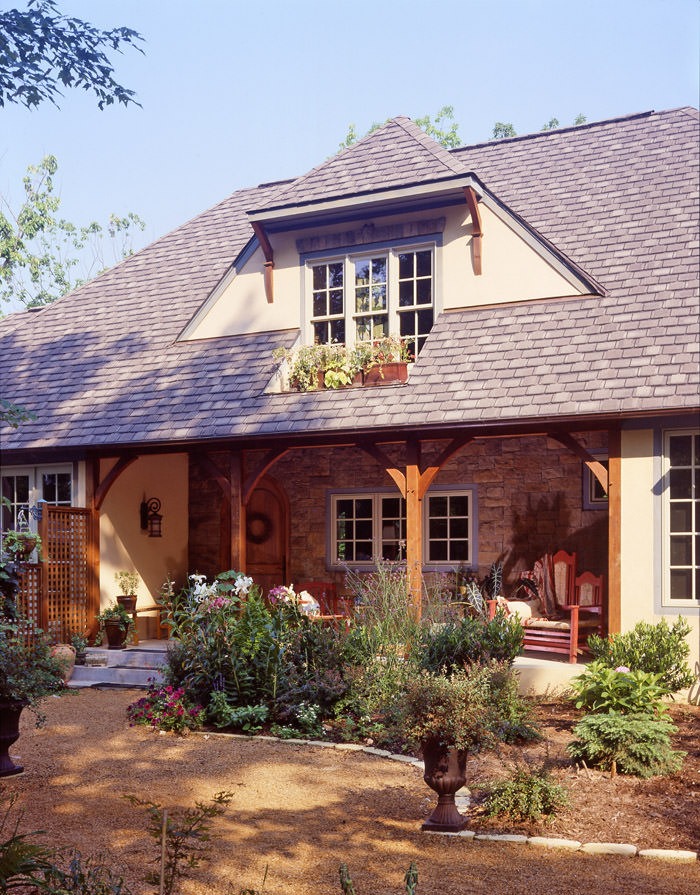 The last two weeks, we have discussed the related topics of how large rooms are in the average modern home and how much space large items like king beds or pool tables require. After reading these posts, you may have a better idea of how large your future Timberpeg home needs to be. As you begin the design process, however, sticking to a budget is one of the most nerve-racking parts of building a new home. If you are preparing to construct a new residence, here are some tips for building your dream home while staying on budget.
Choose Your Lot First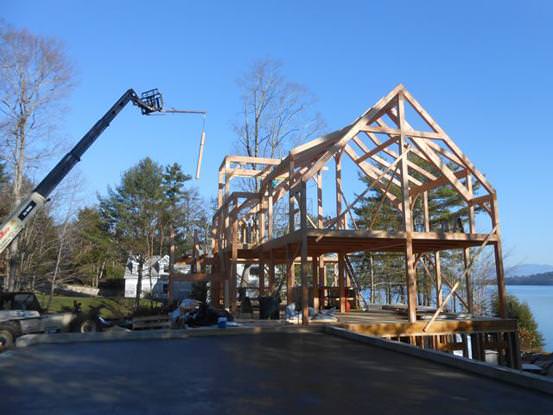 While it is tempting to dive right into designing a home, it is best to choose a build site first. For example, a walk-out basement is a great way to add living space, including bedrooms, to a barn home in a more affordable manner than building out above ground. However, if you design a home with this in mind and your final lot ends up being flat, the home design will need to be reconsidered. For reasons like this, it is best to keep the design flexible until the lot is selected.
Limit Varying Rooflines

Multiple roof lines and roof pitches can add wonderful character and interest to a home's design; however, they also add complexity, which can increase cost. Keeping the roof line simple will result in a huge cost saving.  Above are two examples of homes that are approximately the same size and plan layout, but the roof lines and details make them very different in both look and cost.
…Or Keep a Rectangular Layout
If you choose to build a custom home, then keeping a rectangular footprint to your home is the best way to maximize the house you get for the dollar spent. While details like bump outs and nooks are very charming, they also greatly increase the complexity of design and construction. As we mentioned above, limiting roof lines is a huge cost savings and the roof for a rectangular home is also much easier to design and build than one for a more unique layout. One exception: while dormers increase the cost of building a roof, they can create more livable space on the upper floor, which is often cheaper than building outward.
Consolidate Plumbing
Plumbing can be one of the major expenses when building a home, but by building smart you can save a great deal of money. The key here is to keep rooms with plumbing near to one another. For example, if bathrooms on two floors are "stacked" one above the other, they can share sewer lines and supply line routing. This decreases material cost and, more significantly, the amount of labor needed to plumb the house. There are many more ways to build a Timberpeg home of your dreams while keeping within budget, and we'll explore some more in a future post. However, if you're itching to know now how to build your dream home to fit your budget, please contact Timberpeg today. Our designers would be pleased to put their knowledge to work designing the perfect home, at the right price, for you.