As an amateur woodworker, John Laupheimer fell in love with the work of the California architecture firm Greene and Greene.  Upon retiring, Laupheimer sought to find a house inspired by these giants of the Arts and Crafts movement. Since the Greene and Greene homes are almost entirely in California, and this home would be in Massachusetts, Laupheimer turned to Timberpeg to build a home evocative of the style of Greene and Greene.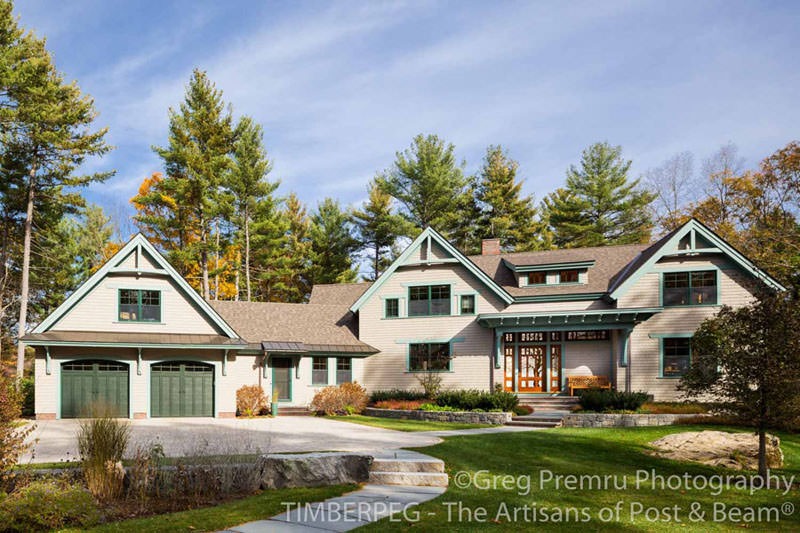 From the outside, the subdued upper floor shed dormer and four-over-one windows are classic California Craftsman bungalow. The roof pitch is high for a Craftsman home, but this is a practical necessity for building in a snowy climate. The showstopper is definitely the stained glass and mahogany entryway. Built to resemble a magnolia tree, the entry uses mahogany doors built by Laupheimer and 34 panels of stained glass created by Louis Pulzetti, a New Hampshire glass artist. The 14,000 pieces of stained glass in the installation took an entire summer to install.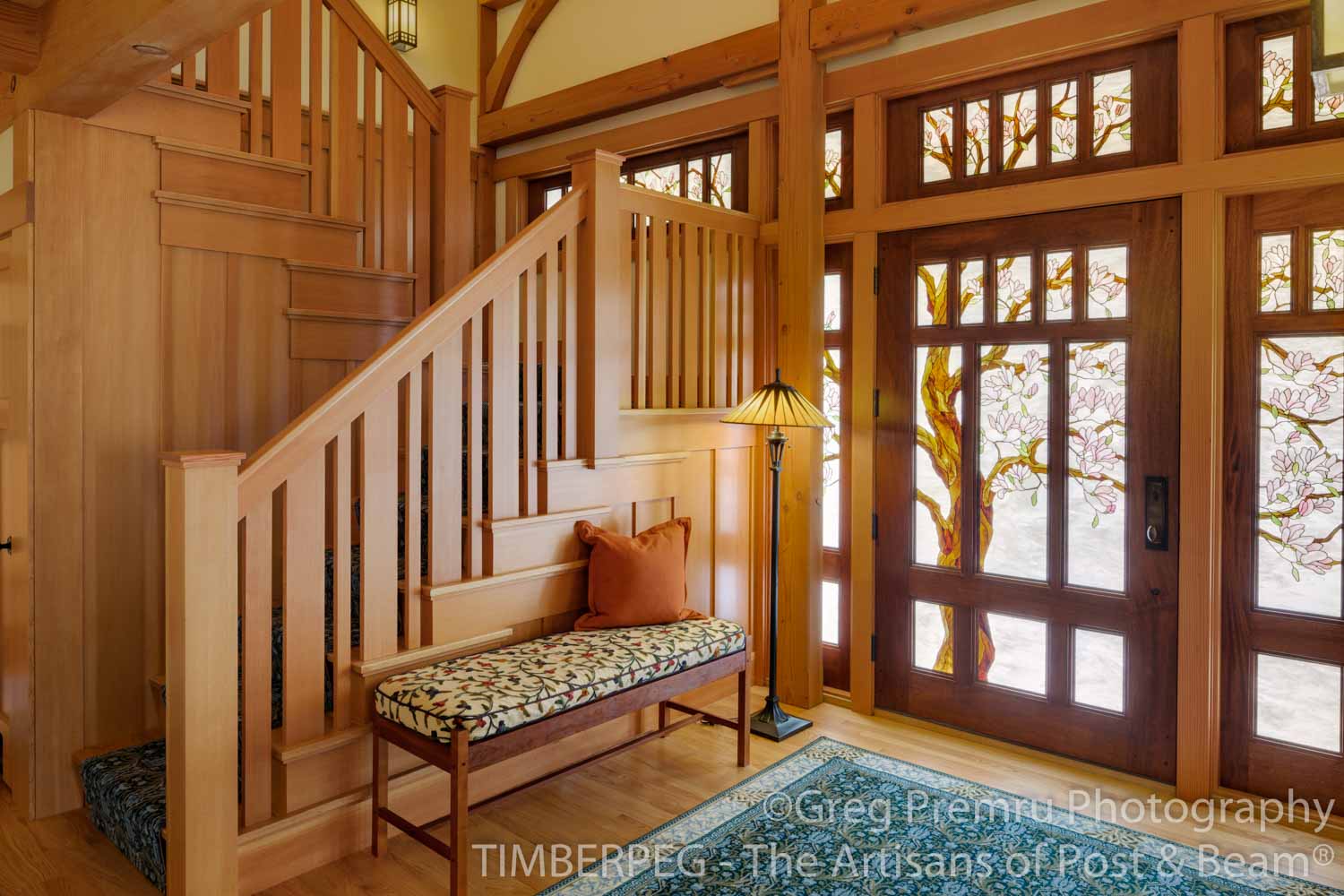 Inside, the staircase was also designed to evoke a different Greene and Greene home, while Laupheimer also built the dining room furniture in this style. The kitchen, dining room, and great room are all tied together as one open space. The grand Douglas fir timber frame, of course on display and in the open, is exactly in keeping with the Craftsman "truth to materials" ethos.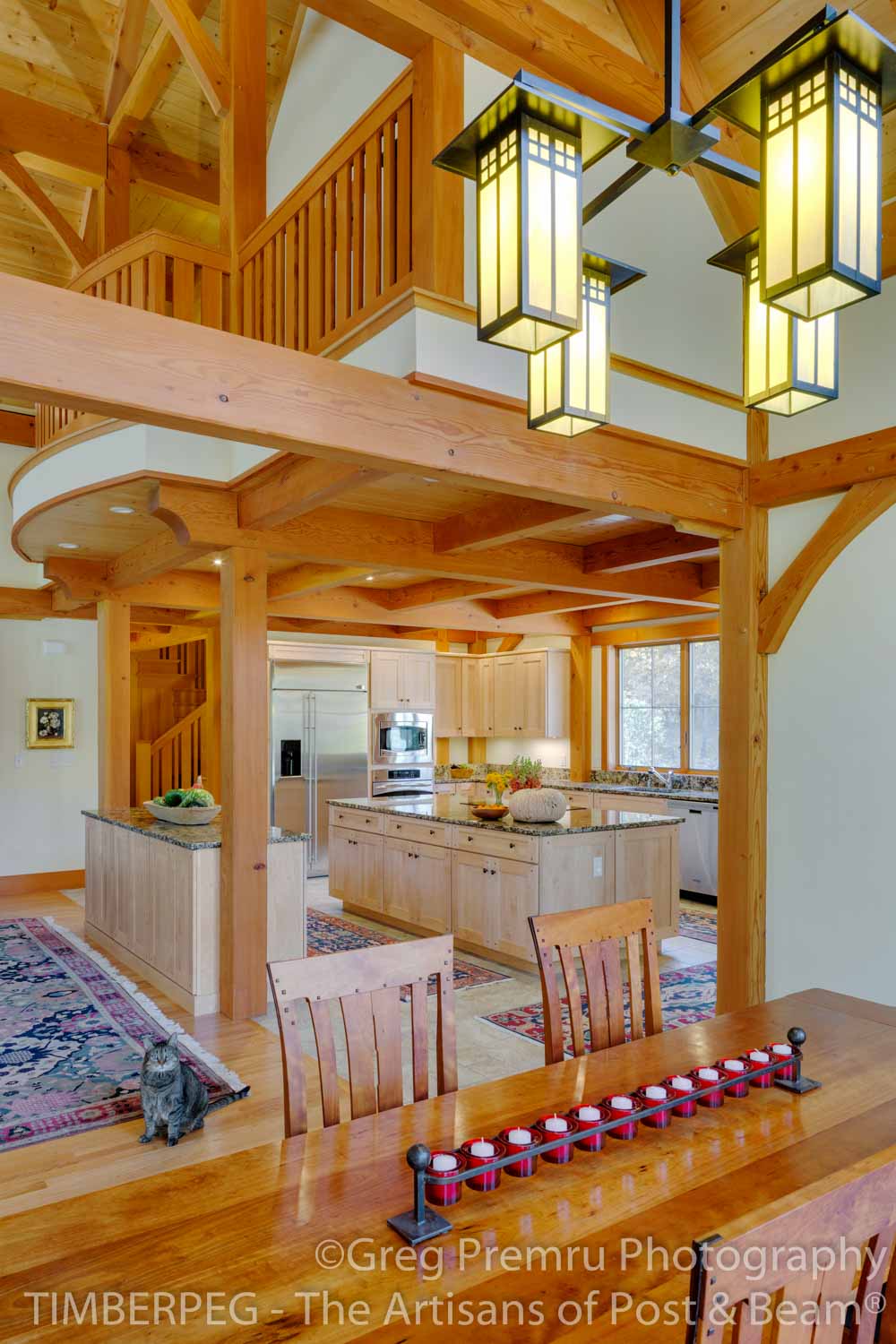 The other main wing of the main floor is more closed and private, hosting the master suite and office. The master suite contains a walk-in closet and a large bathroom with a separate tub and shower. The office also functions as a den space, with the office sporting reproduction Arts and Crafts furniture while the den area has comfortable leather chairs and couches.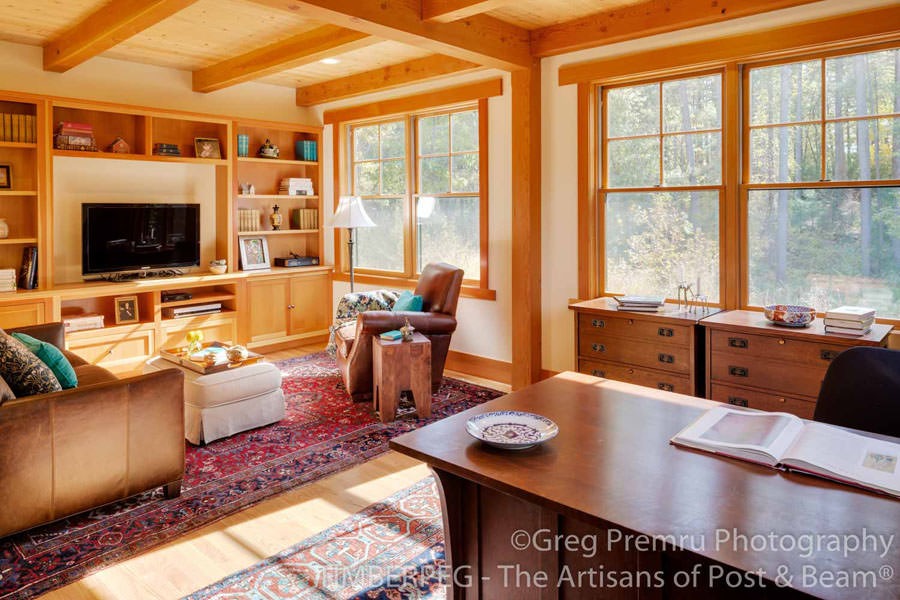 While the second floor looks restricted on the outside, the interior is actually very spacious. In addition to a balcony loft overlooking the great room, there are three full-bedroom suites upstairs. Each suite has its own bathroom, and one suite even has its own walk-in closet.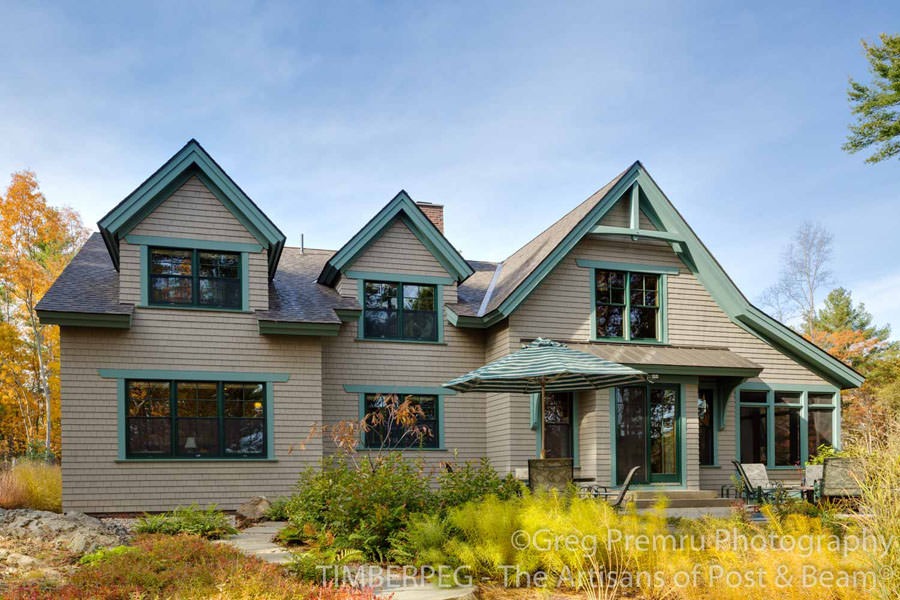 If you're looking to build a unique home, whether it be a Craftsman in Massachusetts or Cape Cod in California, Timberpeg would be delighted to be your partner. Please contact us today about your special project.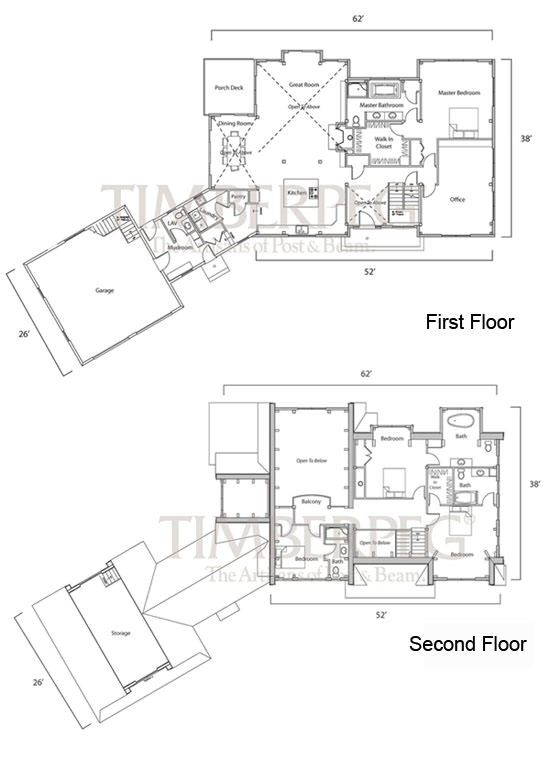 This home was featured in the Fall 2016 issue of Arts & Crafts Homes and the Revival magazine.