When you think of Cape Cod, MA, a certain look and feel might be brought to mind.  Be it windswept beaches with billowing sea grasses aflutter, or the images of bobbing dinghies and sailboats glowing on a sparkling sea – Cape Cod has a definite vibe.  The homes found on the Cape also have a certain air about them. This home, built just slightly south of Eastham, is the pinnacle of Cape Cod living.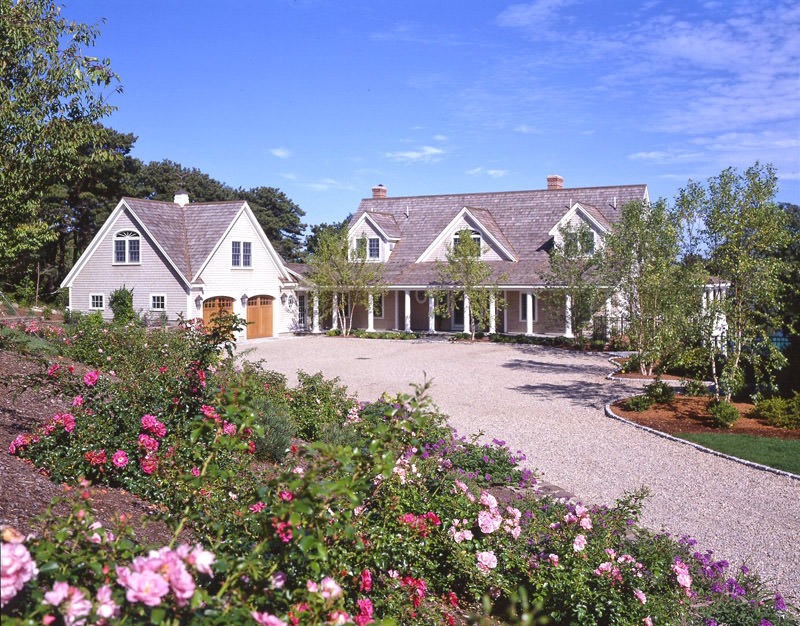 With all the breathtaking beauty found on Cape Cod, it's no wonder the homeowners wanted to design a house that would allow for as much outdoor living as possible.  That is why the house was built with a very large wraparound porch (shown below at sunset).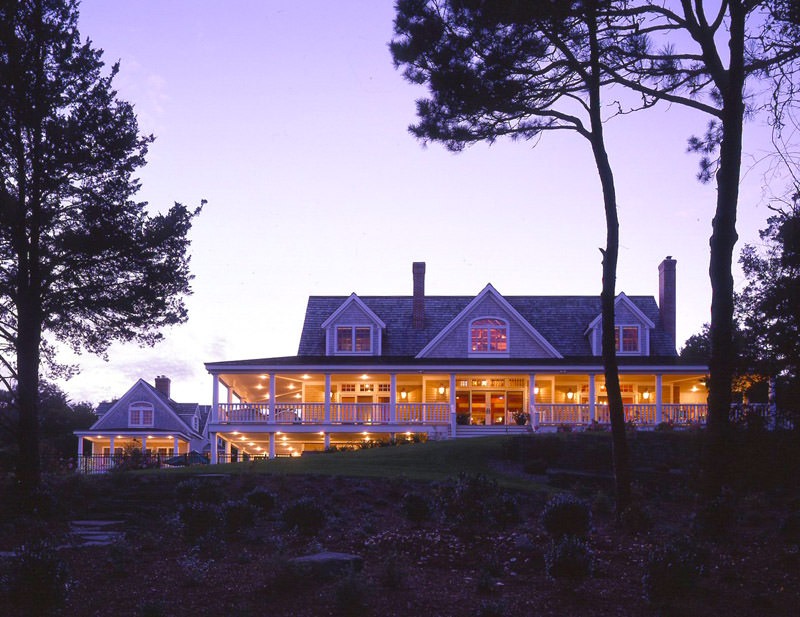 The entrance to the home (shown below) makes a grand statement without feeling overly formal or stuffy.  Throughout the house the trim on all the windows and doors is painted a soft, creamy shade of off-white, which makes the post and beam frame stand out in contrast.  An extra-wide double front door with many glass panes, really lets the light in and looks especially welcoming.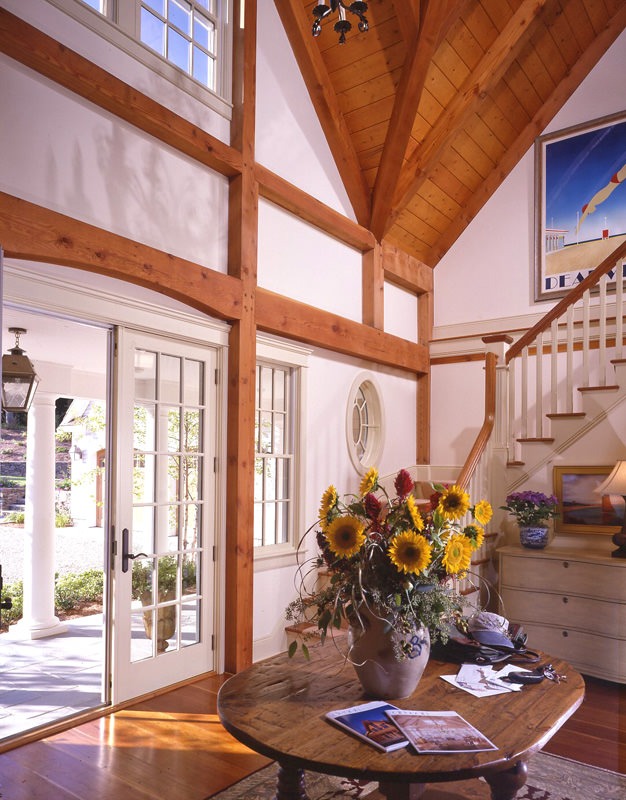 The great room (shown below) further illustrates how well this home flows from indoor to outdoor living.  An elliptical fanlight window on the gable wall helps this great room to feel even more sunny, as do the transom windows above the french patio doors.  Unique, rattan armchairs are both beach-casual, and classically chic in their shape and form.  Most importantly, they look quite comfortable.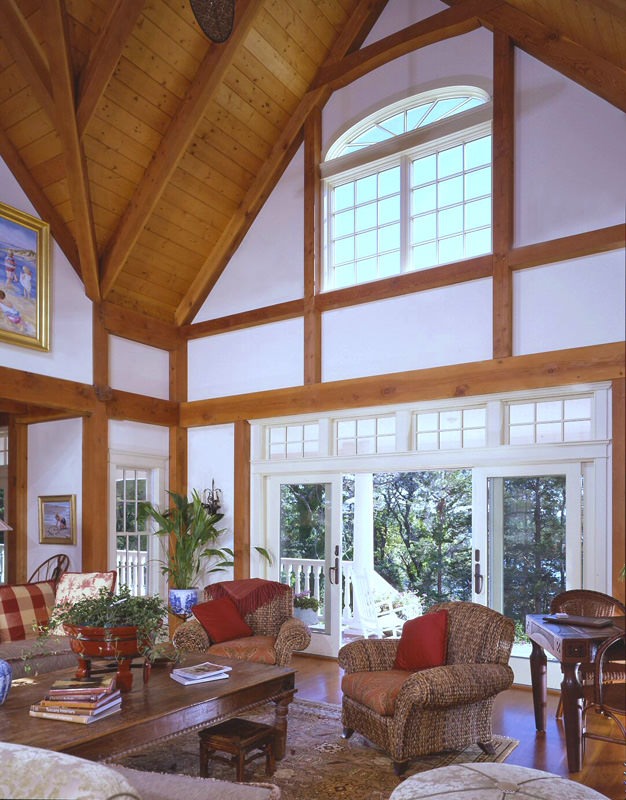 As you can see in the photo below, even the master bedroom has open access to the outdoor spaces via another french door onto the wraparound porch.  Again, transom windows serve to let even more light into this classic coastal post and beam home.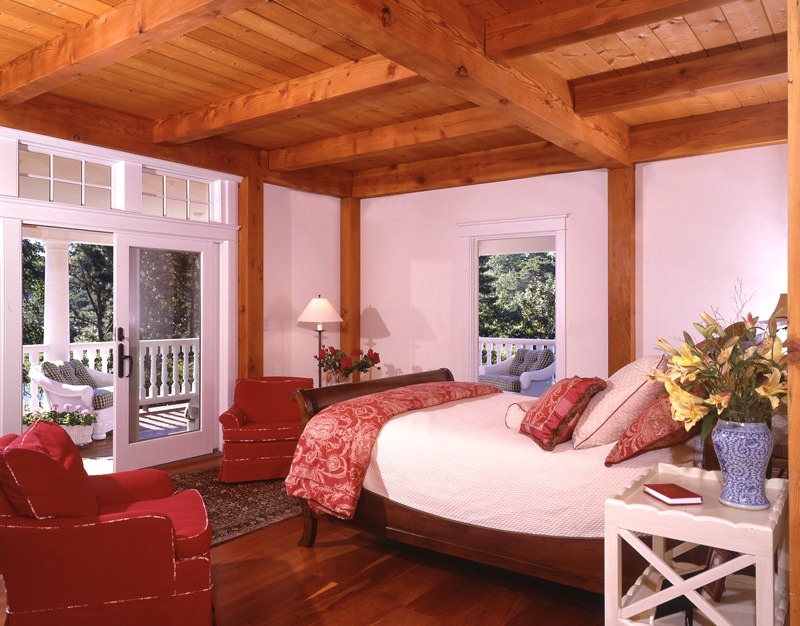 One special feature of this home is the bunk room designed for visiting grandchildren (shown below).  The same fanlight window detail is also used in this room in the gabled dormer.  What a fun, welcoming and charming home for having all the family over!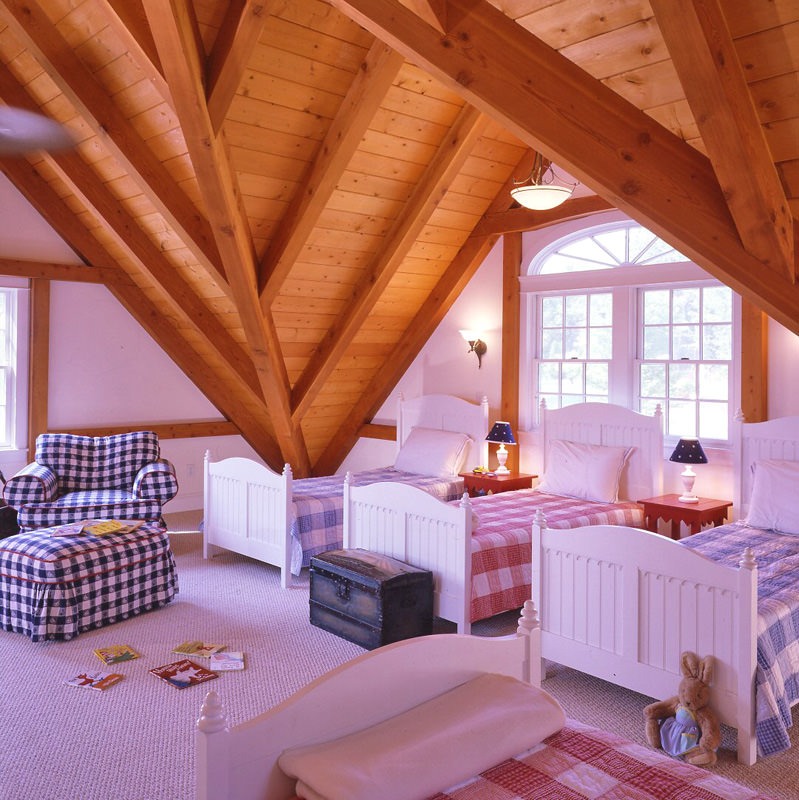 And when it comes to convincing all your family and friends to come and stay with you, a gorgeous pool definitely doesn't hurt: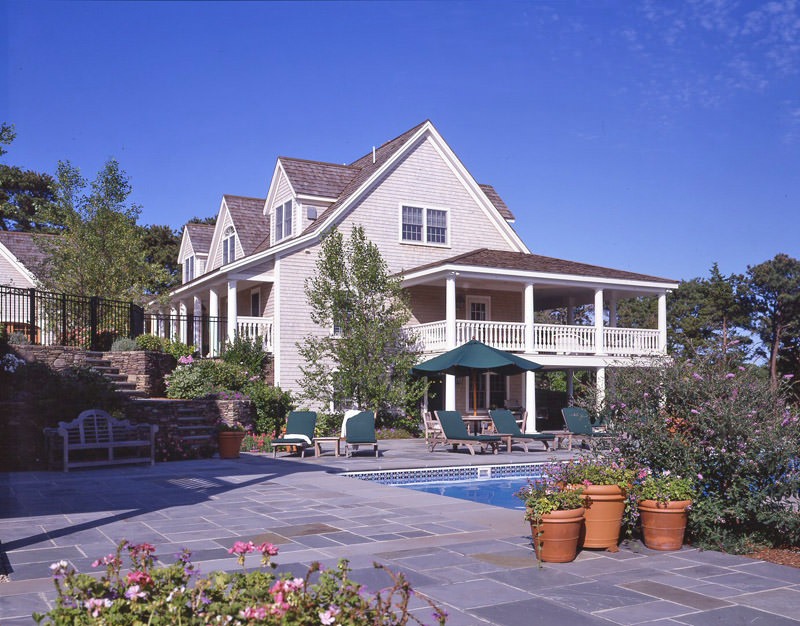 We hope you've enjoyed seeing a glimpse of this Cape Cod classic post and beam home.