The fall is upon us and the time has come to change our wardrobes to reflect the cooler temperatures of the days ahead. With this in mind, we thought it was the perfect time to discuss considerations for designing your master closet space. Perhaps you own an older house, which despite its charm was constructed with smaller closets, and are looking to renovate your storage space. Or maybe you are looking to build a new post and beam home and need some tips to consider when designing your closet space. In any case, here are some pointers for designing the best master closet space for your home.
Organization
In designing the closet, organization is key. Make notes of your routine and design the closet for your lifestyle. Although a "standard" closet has one bar with a shelf above, your custom closet can be set up to better utilize the space. Virtually any closet has room for two bars, and closets with more than nine feet of space can accommodate three. Consider using paneling to divide your closet further, reserving separate sections for pants, long-sleeve shirts, casual shirts, and so on. If you wear ties or necklaces, then consider the best place to put racks for hanging them.
Also, consider the division between hanging and flat storage. If you stack shirts rather than hang them, you should install more shelving or drawers to accommodate your preference. Shoes are items that beg for their own storage area to keep them neat and accessible. Overall, when designing the closet keep your most commonly used items near the center of the closet and near eye level. Less commonly used items can be stored lower, and the least commonly used items should be put higher in the closet.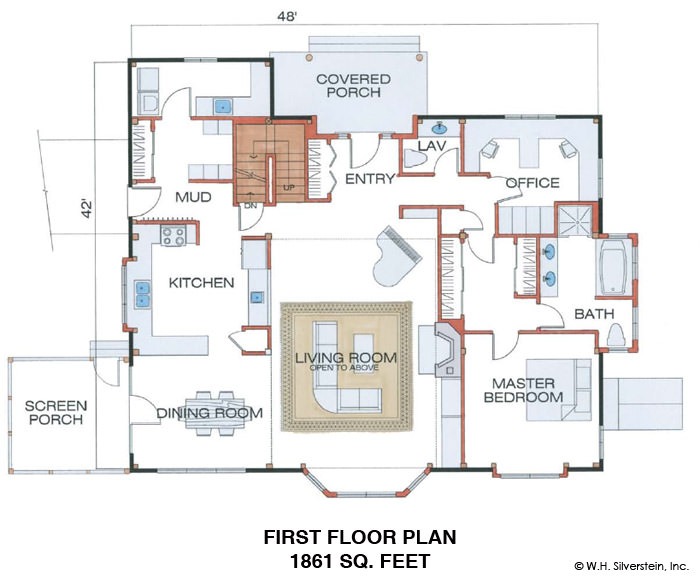 Seating
If you have or are planning a large walk in closet, then consider adding a place to sit. A simple bench or chair can make it much easier to put on shoes when getting ready for the day. This can either be a stand-alone item, or you can have it designed as part of the storage solutions in the closet.
Lighting
Proper lighting is often overlooked yet very important for closets. When trying on clothes, it is important that you use light with a natural color spectrum, so that how you look in the mirror accurately reflects how you look outside. It is therefore best to use natural light sources like windows or light tube if possible. If you must rely on artificial light, make sure to use "full-spectrum" bulbs that provide the best reproduction of sunlight. Overhead lights should be positioned throughout the ceiling, to lessen any shadows that you might cast on your clothes while deciding what to wear. Since some clothes may fade if left in sunlight, make sure to have appropriate shades for any natural light sources, like this closet shown here. Are you ready to design a great master closet into your timber frame home?  Well the designers at Timberpeg are experts of making your space work.  Contact Timberpeg to get started on your ideal layout today.