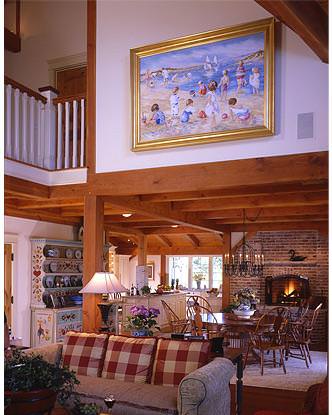 While building a home or renovating its rooms are tasks that take months to complete, decorating a house is an undertaking that never truly ends. And while some homeowners may like to change their houses' décor frequently, if you want to display an art collection at home then there are some guidelines to help you put on a good show. A Timberpeg home can be a great gallery to showcase a collection, but whether you plan to keep a permanent display or rotate pieces frequently, here are some tips on displaying your home art collection.
Buy Art for You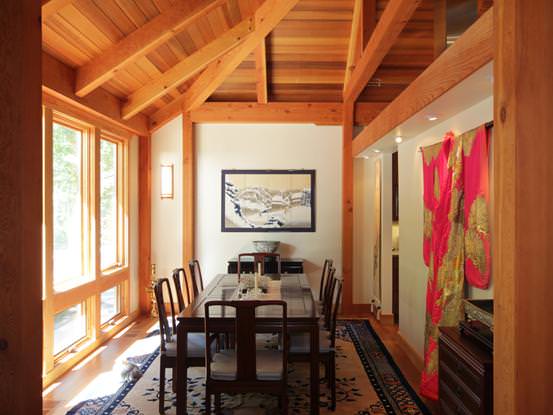 When building a collection, make sure that you are buying pieces that you will like to see every day. Trust that your taste will appeal to your guests as well, but buy with your enjoyment as the highest priority. It is noble to support local artists with your purchases, but don't do so for pieces that you don't enjoy.
Plan for Expansion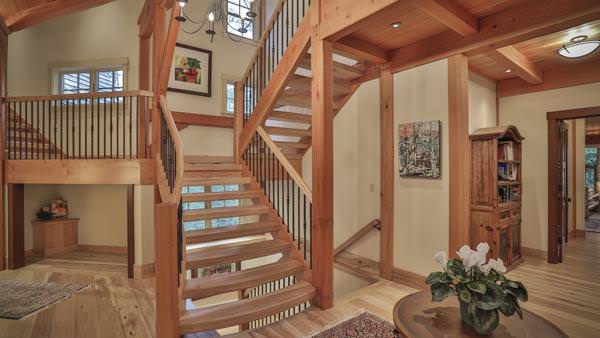 If you are just starting with a collection and plan to expand it over time, plan ahead when deciding where to place pieces. If you are filling a wall space with paintings, for example, start hanging them in the middle of the space and work outward in all directions. Not only will this keep the space looking great as the collection grows, but it will also prevent you from having to rehang paintings and patch walls as you go.
Place Art Where It Can Be Seen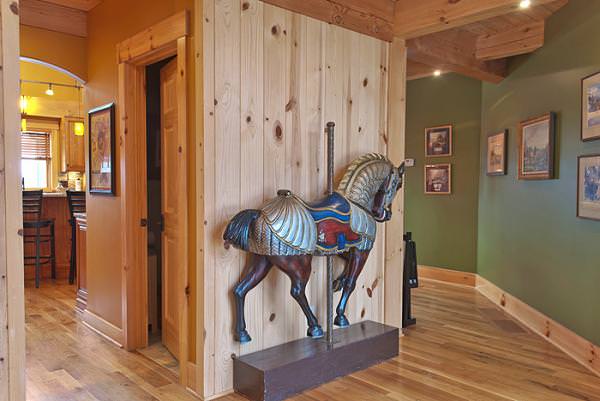 You don't want to strain to look at your art, so placing it near eye level is important in showcasing your selection. Experts recommend that pieces be centered around 64 inches off the ground, as a good compromise height for the average eye level between men and women. If you are decorating a dining room, though, you may wish to position items lower so they can be seen well when seated. For pictures, you can obviously hang them at the desired level, but statuary and other three-dimensional pieces can be raised on plinths or built-out shelves if needed.
Provide Proper Illumination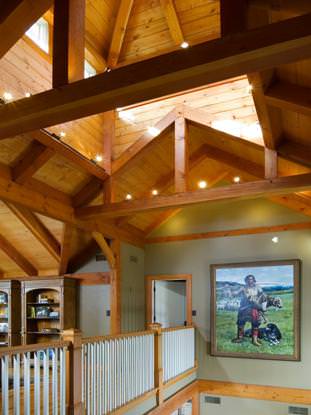 For photographs and paintings, avoiding exposure to UV light is important to preserving the works for years to come. It is best to place these pieces where they will not receive direct sunlight. If this is unavoidable, then using museum-quality UV glass will help protect the works, although it is a good idea to use UV glass wherever the work hangs. You should then provide appropriate artificial lighting. Track, can or dedicated picture lamps are all options and your choice will depend on your layout and design wishes.
Match Your Art to the Room
When hanging paintings, you can use frames that fit the color scheme of a given room, but typically you will want the mat to pick up colors within the painting itself. For statuary, you will want to use a room with a contrasting wall color so that the art stands out from the wall rather than fading into the background. We hope these tips have helped inspire your inner curator.  After all, a timber-framed home from Timberpeg is a work of art in itself.  So why not choose to fill your masterpiece with art you love and want to share with visitors to your home?  If you'd like to learn more about any of the homes featured here, or how to begin designing a timber frame home of your own, please contact the team at Timberpeg to learn more.