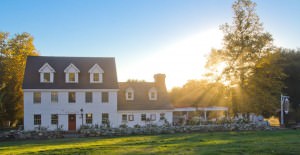 The robust frame in a post and beam house has remarkable longevity, so many timber frame homes from British Colonial America survive to this day. While a great many old timber frame houses exist in the East, the West has its own history. The Los Angeles area was colonized by the Spanish and then part of Mexico until 1847, and the architecture of the region is still heavily influenced by this history. Thus, when the Riley family wished to create a replica of a colonial pub, they turned to Timberpeg.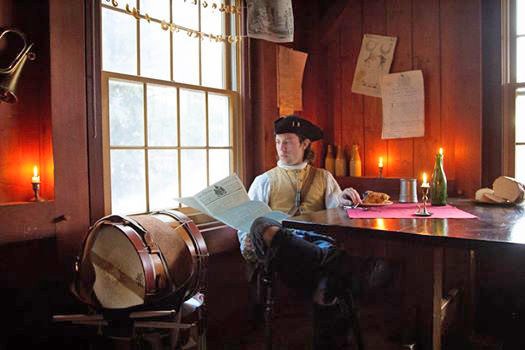 Riley's Farm is located in Oak Glen, California, a small apple-growing region under 80 miles east of Los Angeles. The farm still functions as a working apple orchard, but it also serves as a living history museum. The museum has programs focusing on events from colonial life through the Civil War and also hosts events focusing on more recent history like prohibition. Needless to say, this time of year the programs on the Revolutionary War are especially popular.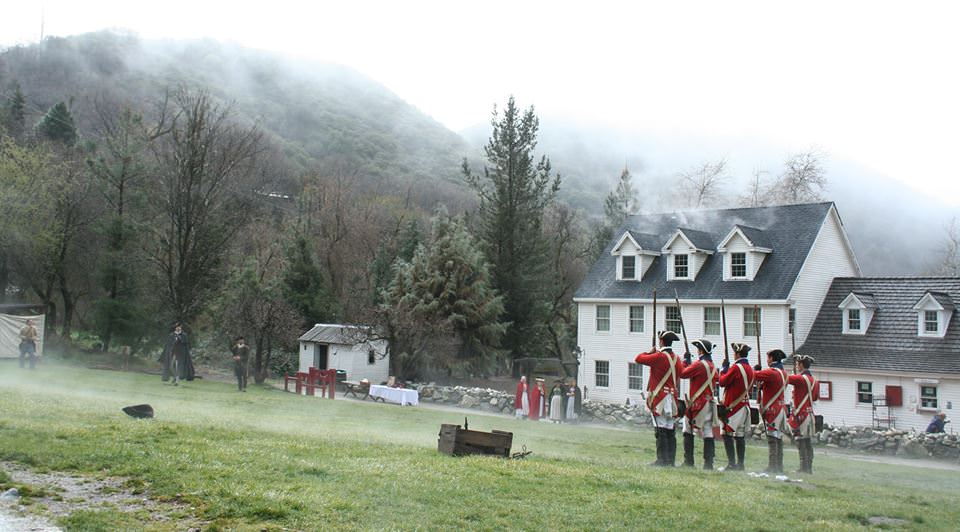 One of the centerpieces of Riley's Farm is the Hawk's Head Public House. This charming restaurant is modeled after an 18th-century tavern, complete with English ales, period music, and appropriately attired servers. To build a pub befitting the museum, the Rileys turned to (since retired) Timberpeg independent representative Terry Bellew. Working with the Rileys, Terry was able to build a charming colonial that was not only a fantastic pub but also a family residence. Typical of Timberpeg's independent representatives, Terry's background in home design and skill at balancing customers' needs and budgets endeared him to his customers. "We love Terry," said Mary Riley. "He made it so easy. He helped extensively with the first part of the house. In fact, he helped with everything."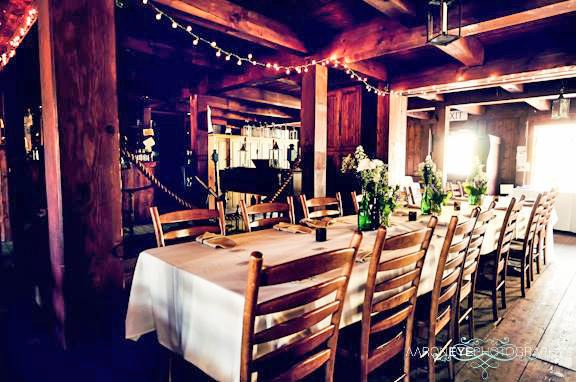 The Hawk's Head Public House has attracted attention from the film industry as well. Since the tavern is only a two-hour drive from Hollywood, this Timberpeg has become a prime filming location. The pub was used as a filming location in the Steven Spielberg movie Amistad, about the 1839 slave ship uprising and ensuing legal case. In the film, the pub serves as a meeting location where lawyer Roger Sherman Baldwin (Matthew McConaughey) discusses strategy and negotiates his salary with Theodore Joadson (Morgan Freeman) and Lewis Tappan (Stellan Skarsgård). The Rileys were so pleased with their Timberpeg colonial that they returned to Timberpeg for two additional projects. In 2003, Timberpeg shipped the Rileys a barn for use as a cider shed. Then, in 2005, the Rileys decided to expand the seating in the dining hall from 45 to 200, and Timberpeg was more than happy to help in this project as well.

If you are near Oak Glen, CA we highly recommend that you stop by and visit Riley's Farm for a look at history, a fantastic meal, and tour of the Timberpeg buildings that are sure to weather the course of history while helping to keep it alive.  Please contact Timberpeg if you'd like more information about building a genuine timber frame home. And, of course, we wish you all a Happy 4th of July!