With May weather upon us and the unofficial start to summer only two weeks away, we have certainly entered "grilling season". However, for many Americans outdoor cooking is a year-round passion, with 39% of people grilling throughout the year and 61% grilling at least eight months a year. With statistics like this, it's no wonder that the outdoor kitchen has become a desired feature for many homeowners. Here's a look at a few Timberpeg homes and their outdoor kitchens.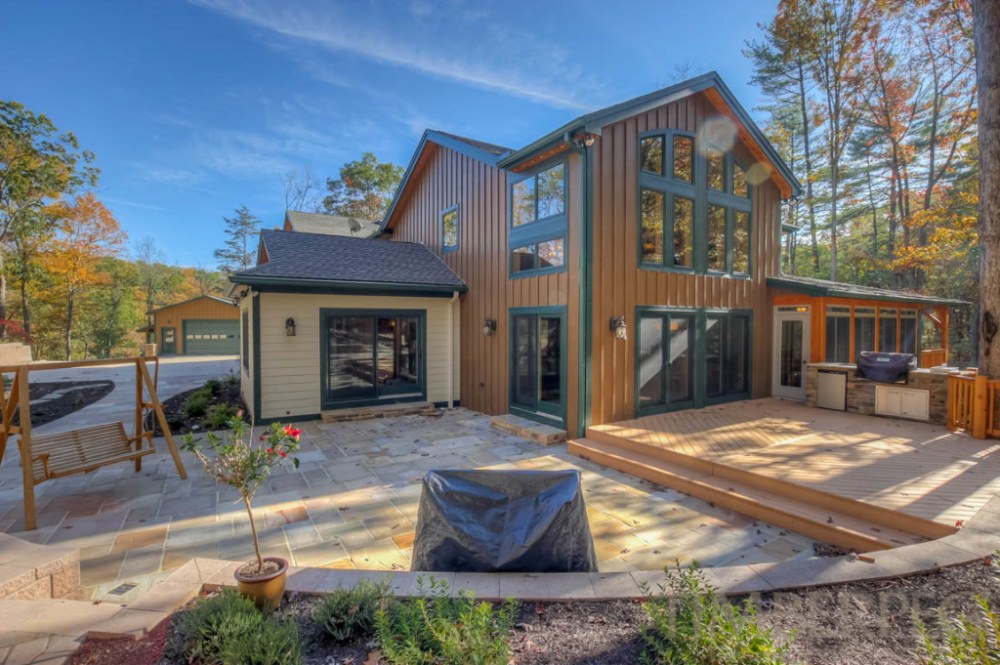 Our first home in Hancock, Maryland has a basic but very functional outdoor kitchen. This setup has a built-in grill on a stone counter, with under-mounted storage and a refrigerator. It is built in a classic galley style, and its location on the deck right off the great room means it is perfectly positioned for outdoor or indoor parties. Typically, simple installations like this lack a sink, since plumbing is more expensive to run to outdoor locations. However, the built-in grill's permanent gas supply is certainly very convenient.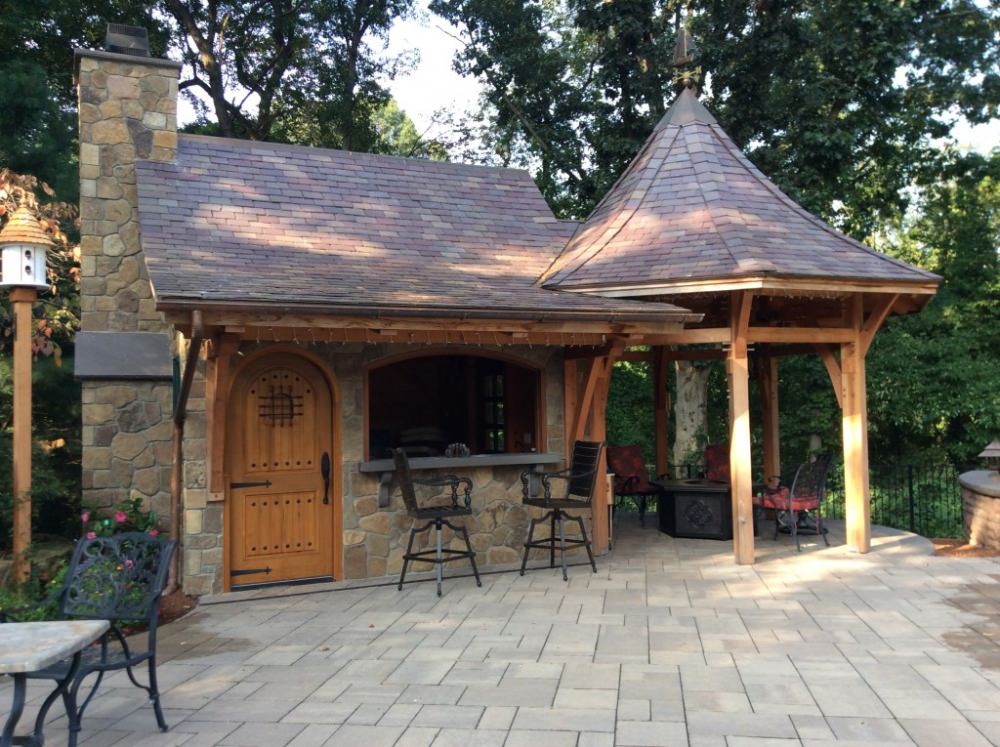 This next outdoor kitchen is billed as a pool house, but brings a lot of timber frame charm to the yard. The speakeasy door and steeply pitched roofline creates a fairytale appearance to this very useful outdoor dining destination. The pool house has a sink and icemaker, and even features a multi-zone wine cooler. The pool house also features two fireplaces, an indoor one as well as an outdoor fire pit under the gazebo section.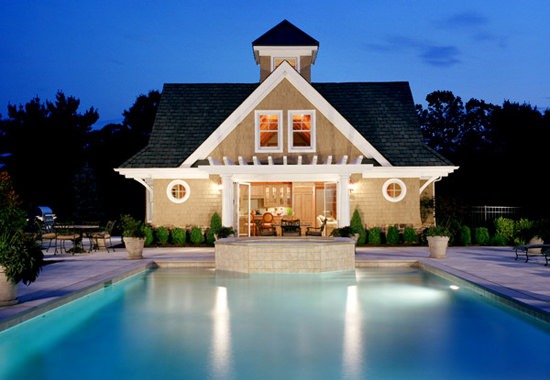 Our final project takes the "pool house" kitchen to a new level. This kitchen can be opened to the patio, creating a tiled galley kitchen that is great for day or nighttime entertaining. Behind the dining area and kitchen is also a sitting area. While it serves as a wonderful public space, the pool house was also designed to function as a luxurious guest cottage. With its attached bedroom and bathroom, with the front doors closed this pool house also becomes a private retreat away from the main house. Read more about this project here.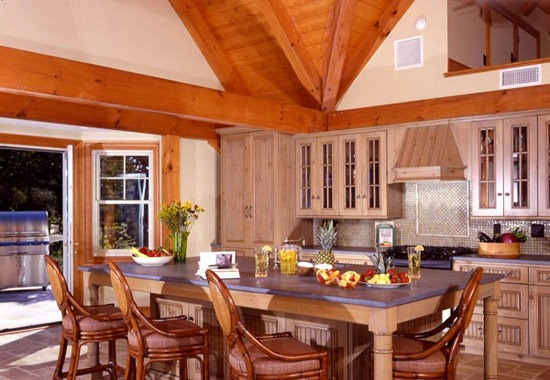 Pool House Kitchen Designs | Custom Pool House We hope you've enjoyed this look at a few projects with outdoor kitchens, whether completely in the open or contained in a lovely timber framed outbuilding. If you're looking for a post and beam home with a great kitchen inside and out, please contact us.