Last week, we covered the pros and cons of the three major door materials: steel, wood, and fiberglass. While choosing the material for your door is an important first step, there are even more choices to be had when selecting a door style. Whether you long for a traditional or contemporary look, there is a door to meet your needs. Here is a review of some of the more popular style choices.
Double vs. Single Doors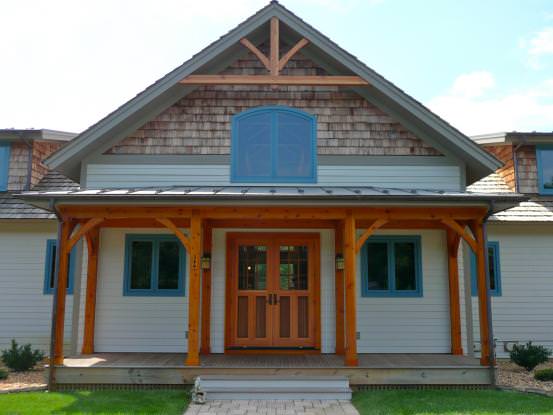 Home Built by Timberpeg Independent Representative, Smith & Robertson, Inc.
A single door is more than sufficient for everyday needs and can be the appropriate choice for a smaller home or cottage. If you have a larger home, however, a double door has a greater visual impact that stands out against the front façade. Furthermore, double doors can help guests distinguish between the main door and other entrances to the home. Even if you elect to use a single door for the main entrance, having a double door on a side or rear entrance can be a great help when moving large furniture items.
Sidelights
Another feature that adds emphasis to the main door is sidelights. These are narrow vertical windows that flank the door on either side. Traditionally, these windows are often paired with a transom window above the door. In addition to their visual appeal, these windows allow light into the home and a way to see outside without a peephole. The wider visual width of a door with sidelights matches well with a larger home.
Craftsman Style Doors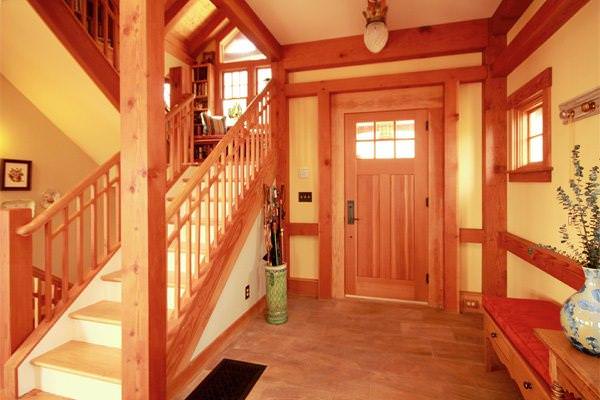 If you have a Craftsman-style home, then a Craftsman-style front door is a natural choice. A wood door, or fiberglass door with appropriate wood grain, is appropriate here. These doors typically feature two recessed panels that run vertically from the bottom of the door. Up top, windows are common, either leaded glass or vertical panel windows.
Cottage Doors
If you prefer the cottage look, there are also several doors available in this style. Beadboard is a common feature in these doors, either as a panel at the bottom or forming the entirety of the door's surface. Windows are very common, with small panel windows for a more rustic look to one large window up top for a modern feel.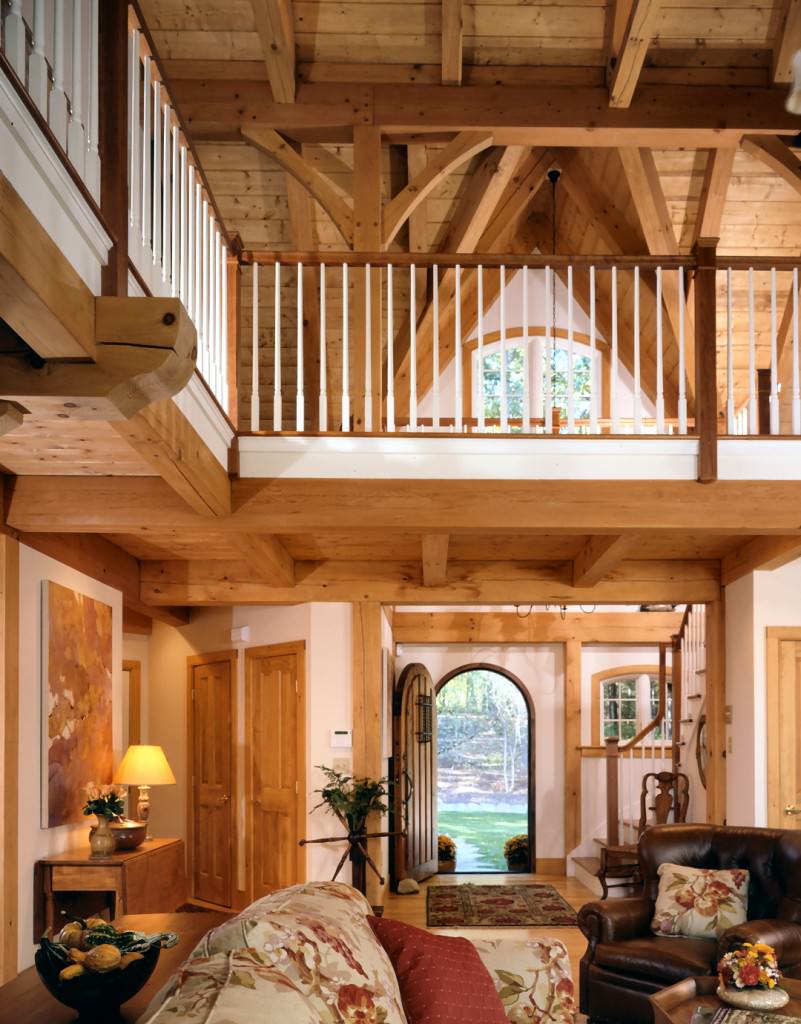 Dutch Doors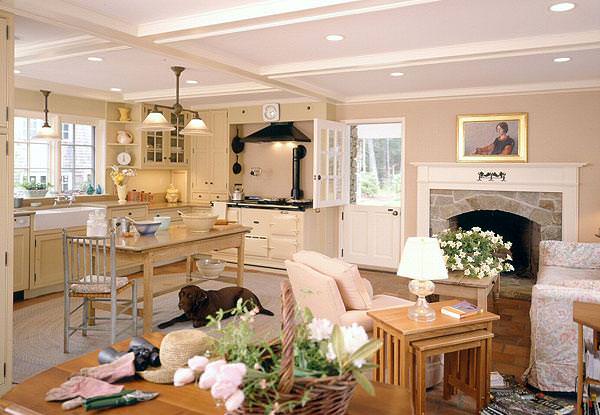 If you're looking for a functional yet quirky option, a Dutch door may suit you. These doors are designed so the bottom can remain closed while the top opens, which is great for allowing a breeze in while keeping children or pets inside. Although a Dutch door is a rare choice for the front of the house, they are somewhat popular for exterior doors off of the kitchen.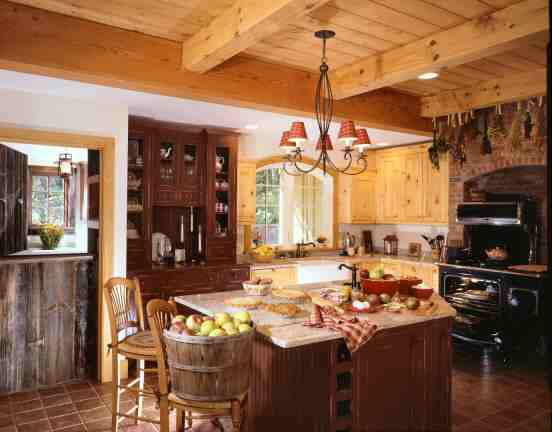 Like timber frame homes themselves, doors can be fashioned to match almost any style.  What style do you think fits best with your ideal timber frame home?  Leave a comment and let us know.  And if you have any questions on any of the projects featured here, please don't hesitate to contact the team at Timberpeg to learn more.