In many modern homes, there is no longer a dedicated dining room. Instead, the dining room has been absorbed into the great room area. Even so, most homeowners want to furnish the dining space with furniture pieces that are more traditional than modern. Whether or not you have a dedicated dining room, here is a look at a few possible furniture choices, aside from dining tables.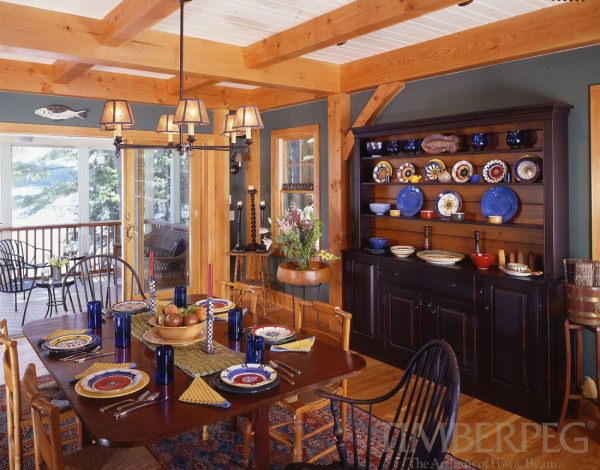 If your dining space calls for a big piece of furniture, then a hutch may be in order. By definition, a hutch has a counter around waist height with drawers or cabinets below and cabinets or shelves above. This hutch in a New Hampshire Timberpeg has a dark stain that contrasts with the blue walls, while the open shelves up top show off the colorful dishes.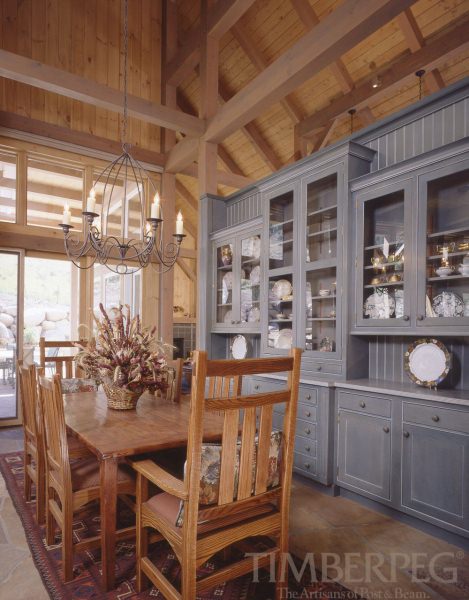 This Colorado home has an even larger hutch. This piece is painted a light blue, in keeping with the cabinetry in the nearby kitchen. A central cabinet rests on the shelf, while the flanking cabinets float above the surface. The glass panels allow for the china to be seen by the guests, while the drawers and cabinets below offer more discrete storage.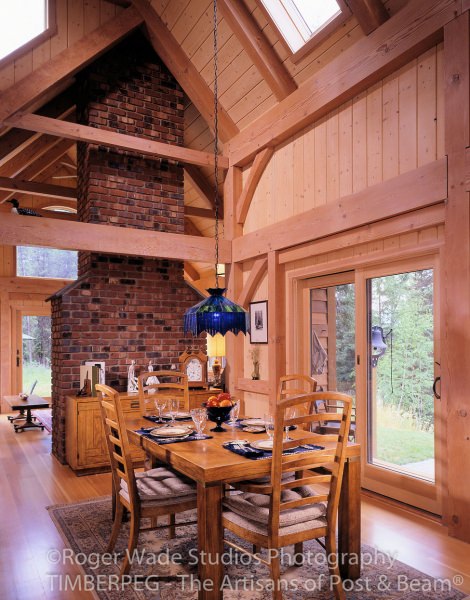 If you're looking for a smaller piece, then a buffet or sideboard can work nicely.  These two words are often used interchangeably, but if there is a distinction then a sideboard typically has no or very short legs, while a buffet has longer legs. This Montana home does not have a distinct dining room, but the large chimney serves as a separation from the great room. A lightly stained sideboard is a perfect size, sitting up against the chimney.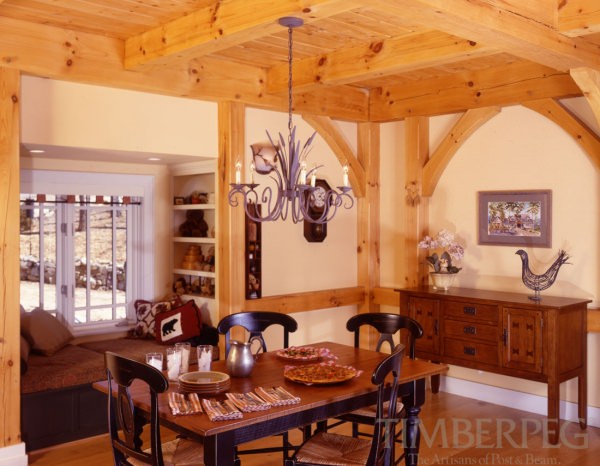 This North Carolina home uses a Mission-style buffet in its dining room. The piece can be used to store serving ware or display prepared food, but it makes an excellent aesthetic addition to the home as well. The great wood grain present in the quarter-sawn oak is a perfect complement to the posts and beams of the home.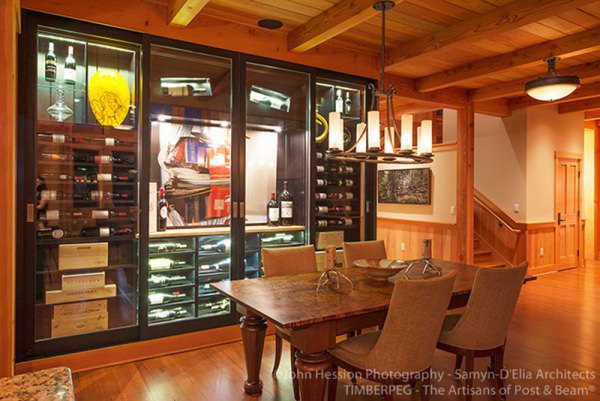 If you're a wine lover, then this Northern New Hampshire home will make you envious. Instead of a piece of wooden furniture, this home uses an entire wall of the dining room to house an elaborate wine fridge. Naturally, this cooler was designed with appearances in mind and does as much to show off the wine as it does to properly store it. Of course, there is an even larger wine cellar in the basement.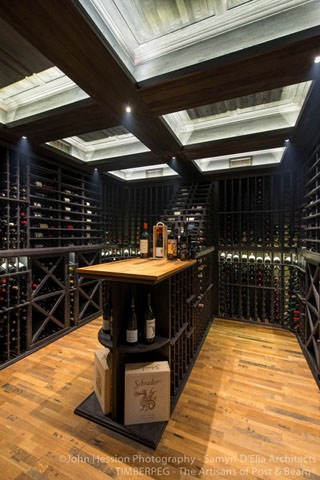 These are only a few of the many ways – both modern and traditional – to furnish the dining room. Whichever pieces most fit your style will be a fine choice in a post and beam home. If you're looking for a new home for your furnishings, or even just a dining or great room addition, please contact us today.