One of the greatest features of a Timberpeg Home is the great freedom that heavy timber framing allows in the design process. This leads to a great diversity in the styles of homes that can be built using posts and beams. We've decided to highlight that diversity by showing just a few of the many different types of Timberpeg homes constructed throughout the country.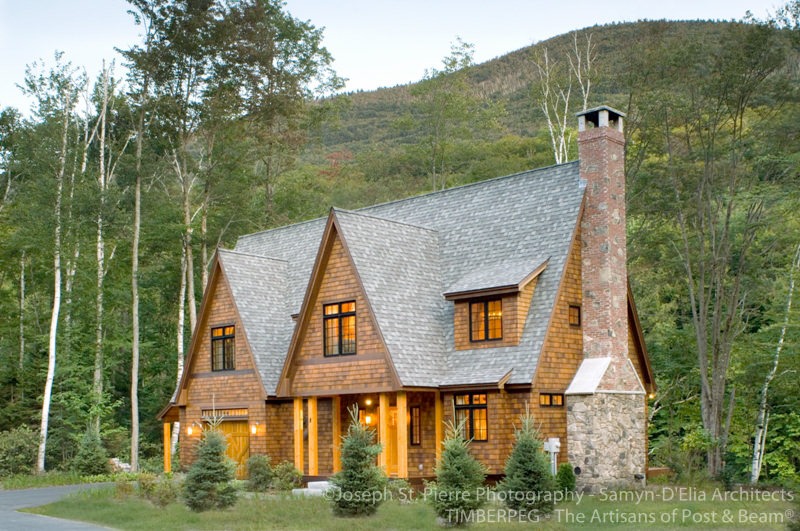 Our first selection is this mountain-style retreat from New Hampshire. The very high pitch on the roof serves to shed winter snow, but also pays homage to the Swiss chalets that inspired the home's design. The timber frame construction ensures that the interior of the home retains an open feeling with a great deal of usable space despite the almost A-frame outline of the home.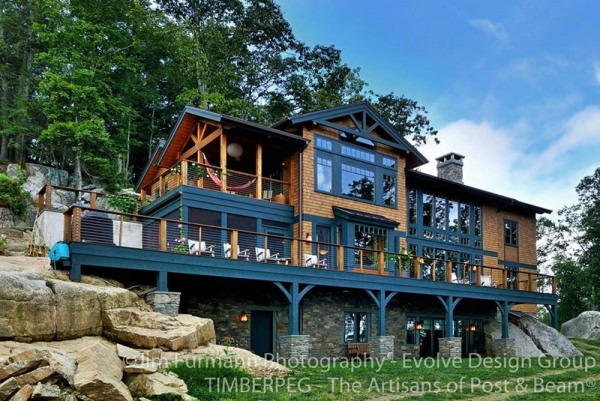 In contrast to that traditional choice, this modern home from Connecticut is a quite different home indeed. This home has a flatter roof and large banks of windows on one side. The timbers use simple joinery on the inside, in keeping with a modern aesthetic, while the outside posts and beams, and trim are painted a bluish-green color. The setting of this home on a rocky hillside only enhances its modernist appeal.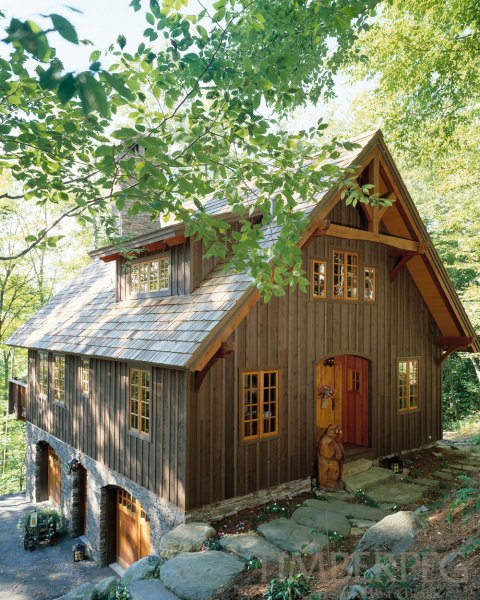 On the small end of the size range, the Hawk Mountain is a quintessential cottage design. While the outline may be small, this home makes great use of its space. The timber frame design means that no space needs to be wasted on load-bearing walls, allowing the home to have a very efficient and cozy layout.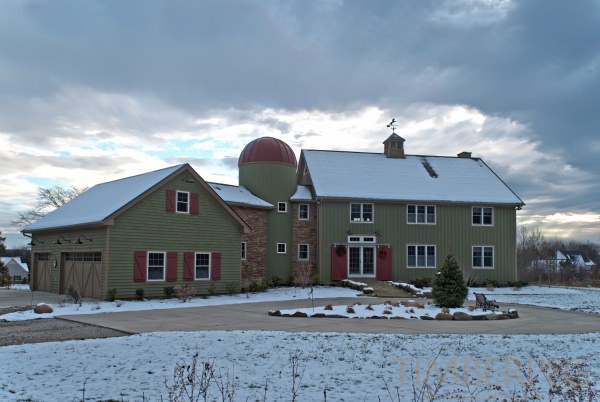 Of course, timber framing is also a perfect fit with a barn-style home. There's good reason we call the blog Barn Homes and Beyond! This Ohio home combines many elements of the barn home style into one package. The main section of the home and garage each consist of boxy structures typical of barn homes and are joined together by a "silo" section housing a curved staircase.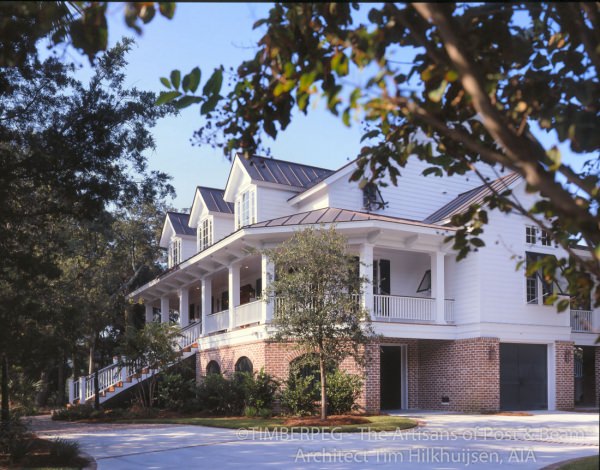 Very stately homes are also a possibility with timber frame construction. This South Carolina home, with its brick ground floor and full-length porch, certainly creates an exterior feel of a grand southern home. Once inside, the impressive timber frame shows this first impression to be well-founded.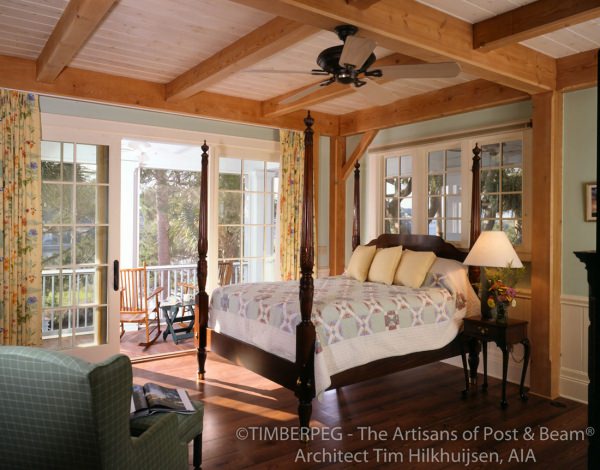 We hope you've liked this look at only a few of the many styles of home that are possible with a Timberpeg home. Whatever style you're looking for, please contact us about designing and building a timber frame home for you.