The dimensions of the rooms in a home are very important in determining how the rooms function and feel. We usually only consider the horizontal dimensions and discuss rooms and floor plans in terms of square footage. This consideration ignores the vertical dimensions, which are actually a very important consideration when designing a room. While low ceilings are still plenty high enough even for tall people to stand up straight, the mood of the room will differ from one with a tall ceiling. So, what is the ideal ceiling height?
As you might expect, homebuyers are looking for different ceiling heights in different areas of the home. The National Association of Home Builders compiled a list of features most likely to be included in homes built this year. Aside from elements common to all homes, a walk-in master bedroom closet was the most constructed feature. The fifth most built feature was not even a room or a space. Homebuyers want first floor ceilings of nine feet or taller.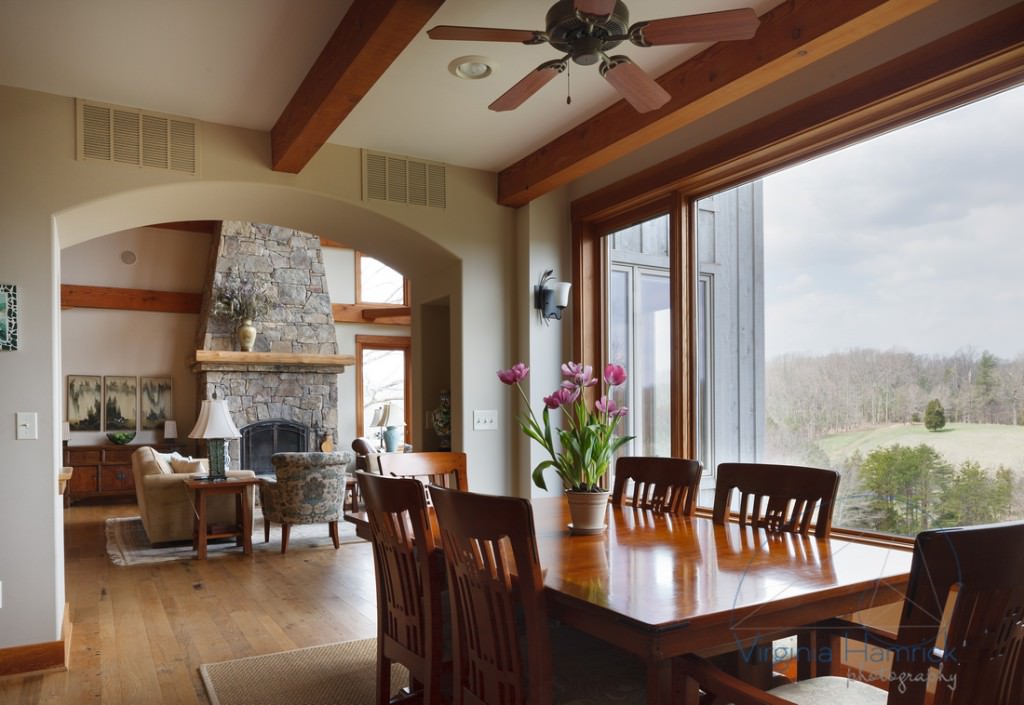 These taller ceilings have definite advantages over low ceilings. The added space makes the home feel a bit grander and more special and can also help air circulate more easily. A taller ceiling also means that a room is easier to light consistently without dark patches. However, in more intimate spaces like dining rooms, you may want to consider dropping the ceiling down a foot to create a more comfortable space.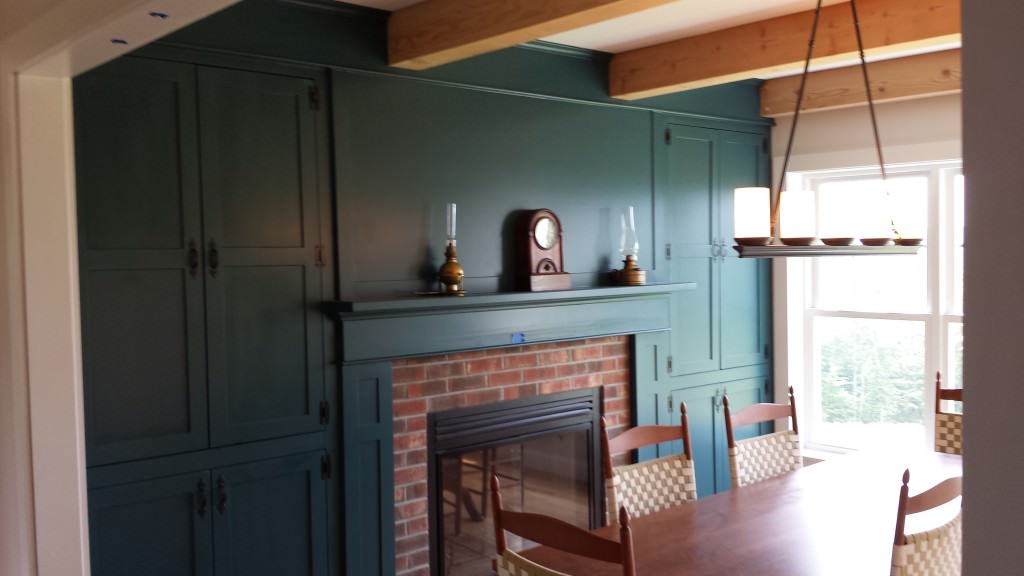 Even though tall ceilings are common, it's best not to overdo things. While cathedral-ceiling great rooms are fairly common in timber frame homes, two-story great rooms are actually uncommon across all homes. (A two-story foyer also made the list of ten least built features in new homes.) While a 500 square foot great room would seem out of place with an eight-foot ceiling, it seems a 20+ foot ceiling also feels too expansive. Intermediate ceiling heights of around 16 feet are more popular.
When considering non-public rooms, like bedrooms, the trend for higher ceilings is no longer present. Most people prefer the bedroom to be a cozier space, so lower ceilings are common. However, if you feel like a tall ceiling in the bedroom then by all means do so! One of the great things about building a home with a custom design is the ability to make things just right for you. If you need to make a taller ceiling seem closer, you can always drop the ceiling or use paint to your advantage to make the ceiling feel lower.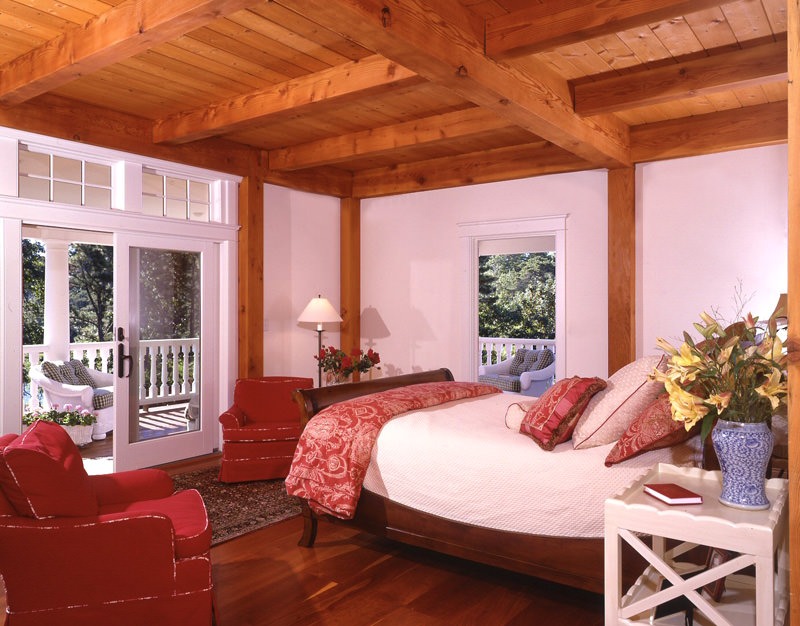 Nine feet has been considered a benchmark ceiling height for some time now, but the trend is definitely towards slightly taller ceilings. Of course, ceiling height is just one aspect that our designers will consider when working with you to craft a custom timber frame home that meets your needs. If you're looking for a new home, with a perfect ceiling height for every room, please contact us today.