Although the current season may make it seem like the winter that will never end, spring is in fact less than two weeks away. With the lengthening and warming days our attention returns to enjoying rather than sheltering from the outdoors. So, while the past few months may have focused our attention on ski lodges and fireplaces, we thought now was a great time to look forward to time at the lake. The Lakewood Timberpeg home is a wonderful home on Lake Sunapee in New Hampshire.  Although built as a weekend/vacation home, it packs several features into its 2,127 square feet that make it a great fit for a full-time residence as well.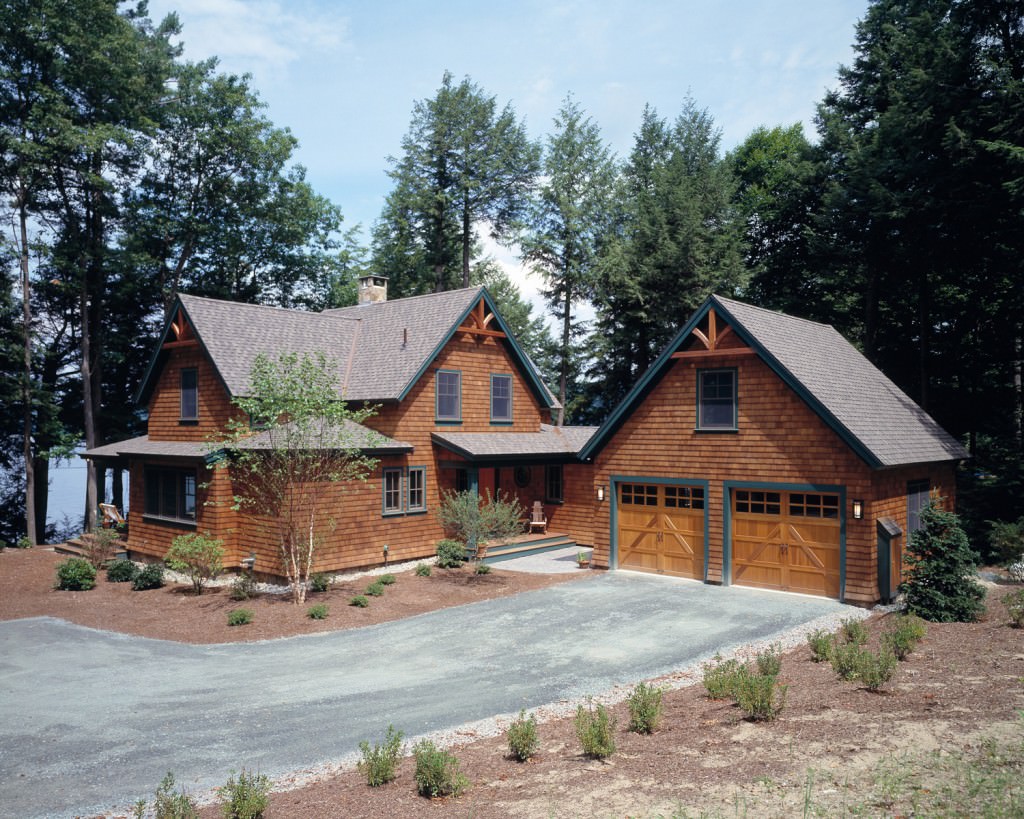 With its steeply sloped roofline, natural cedar shake and green trim theme, and exposed king post trusses, the Lakewood has a very charming exterior. To the right is a two-car garage, with ample storage space above for all your outdoor gear. The garage is connected to the home with a breezeway, which can be easily converted to an enclosed walkway if desired. The breezeway leads into a mudroom corridor, which has ready access to the front closet, laundry, and lavatory. The hall leads to the left and towards the main entryway, which accesses the house via a small, covered porch.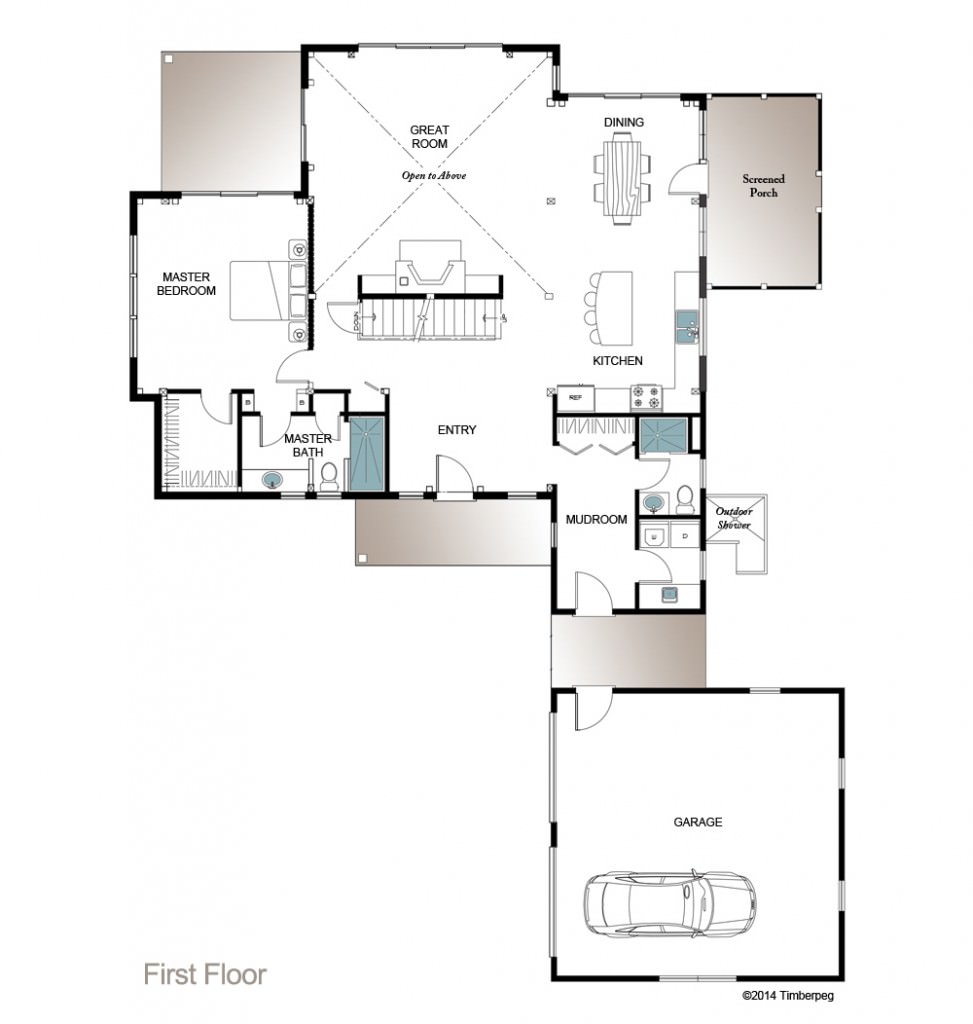 The home makes the most of its space by dispatching with unnecessary hallways. The stairwell and fireplace in the middle of the home partitions the space, separating the living room from the front of the home. Heading to the right leads to the kitchen, which features charming painted cabinets and island bar seating. The adjacent dining room provides seating for six, and also has access to the screen porch for bug-free outdoor entertaining.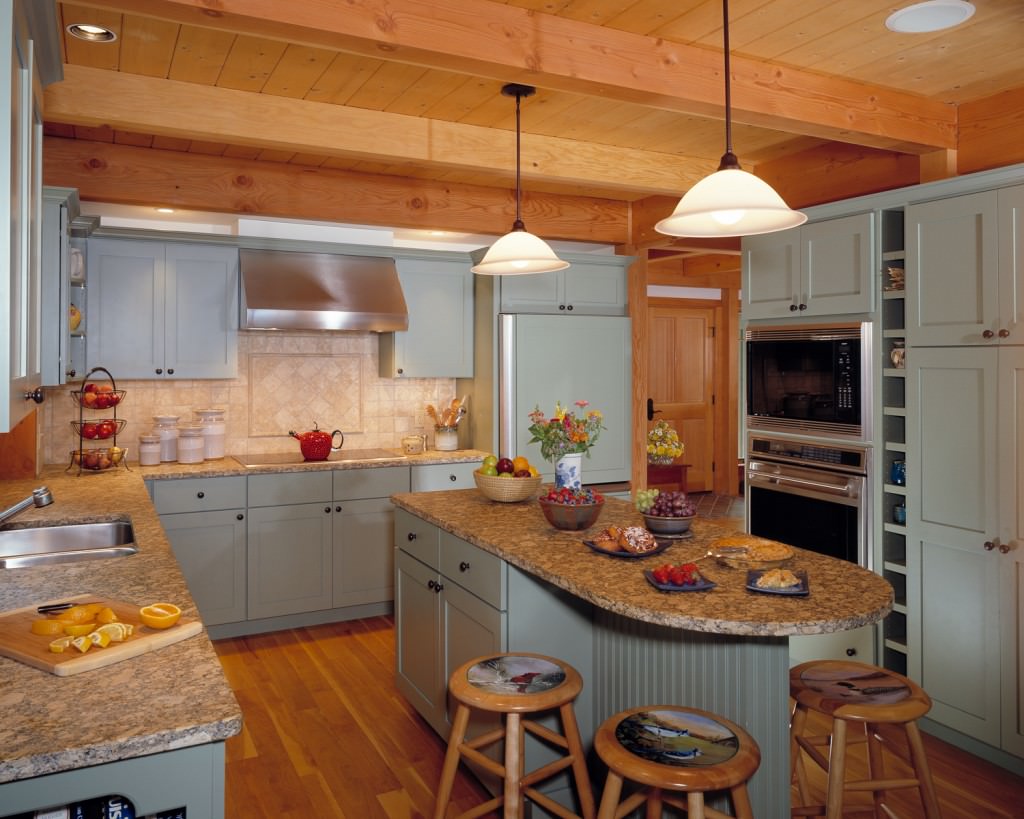 The living room is spacious with comfortable seating and a great view to the lake beyond. The large stone fireplace in the living room provides great aesthetics while also separating the room from the master bedroom area. In keeping with the home's focus on the outdoors, the master bedroom has access to a covered porch in the rear for a great view with your morning coffee. The master suite also includes a walk-in-closet and large bath.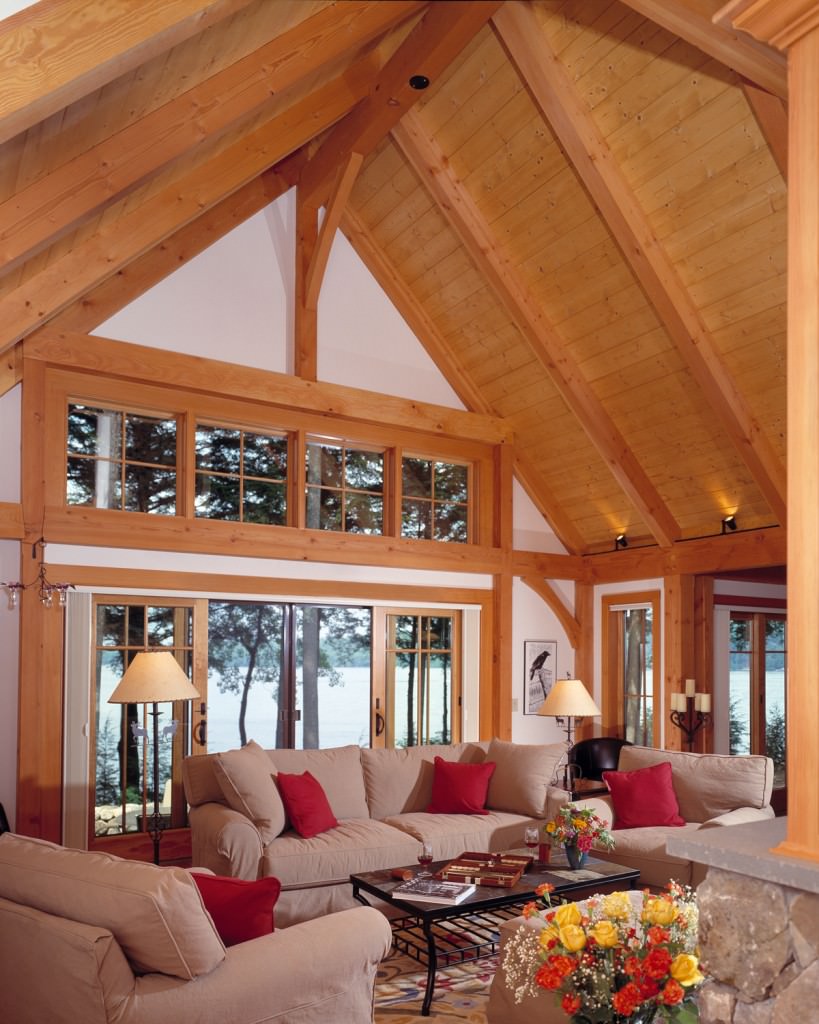 The upstairs of the house has a few unique details as well. There are bedrooms on either side of the floor with a loft space between. The bathroom in the center is interesting in that it is two separate rooms, a separate lavatory with sink and a bathtub with vanity.  There is even an additional ladder-accessed loft space above the bathroom, which is a sure hit with the kids.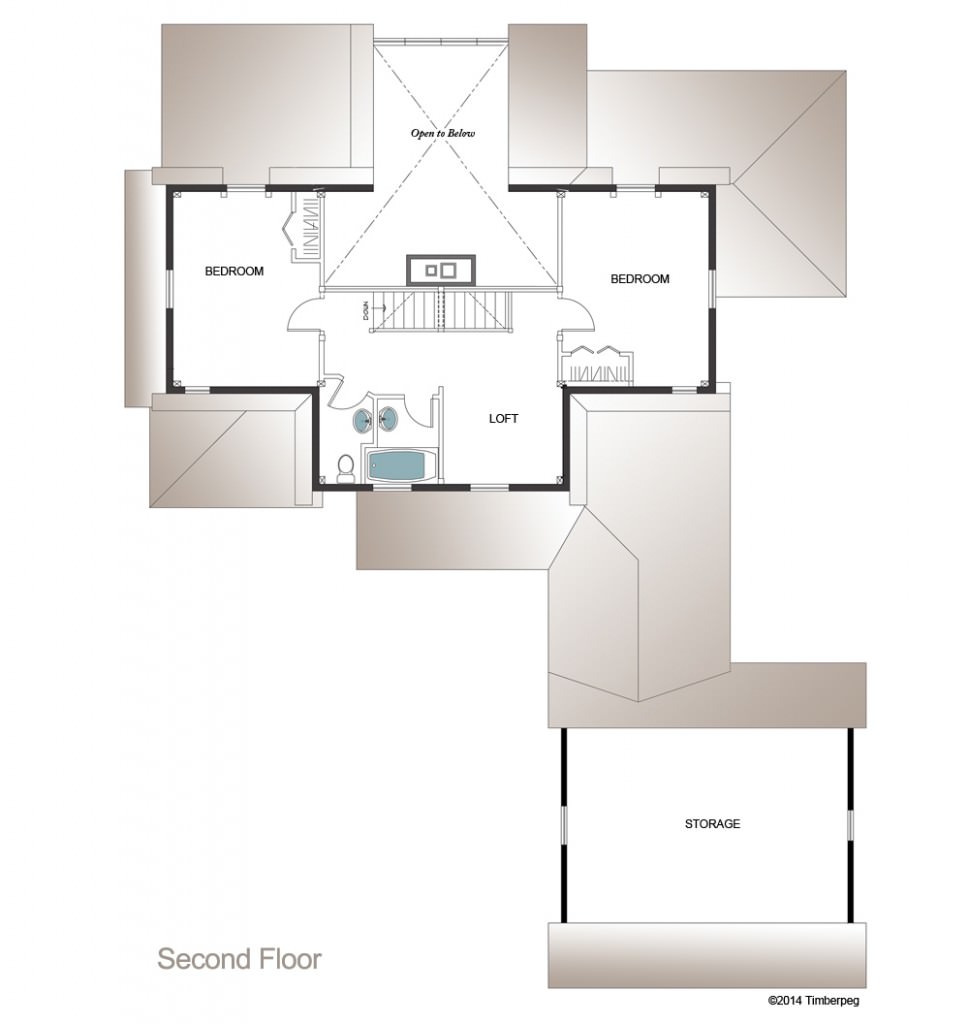 If the Lakewood interests you, check out the video tour below to get a real feel for this house. And if you want a Lakewood of your own, or any other Timberpeg, please contact us.