Last week, we highlighted the cozy Cobb Meadow floor plan. With its three bedrooms in 2,100 square feet, it is great for a small family. For those in need of a bit more space and another bedroom, the Lassen floor plan may be just the ticket.  And with the holiday entertaining season upon us, a little more room can be a great thing.  The Lassen's open floors and expansive great room can host quite the feast.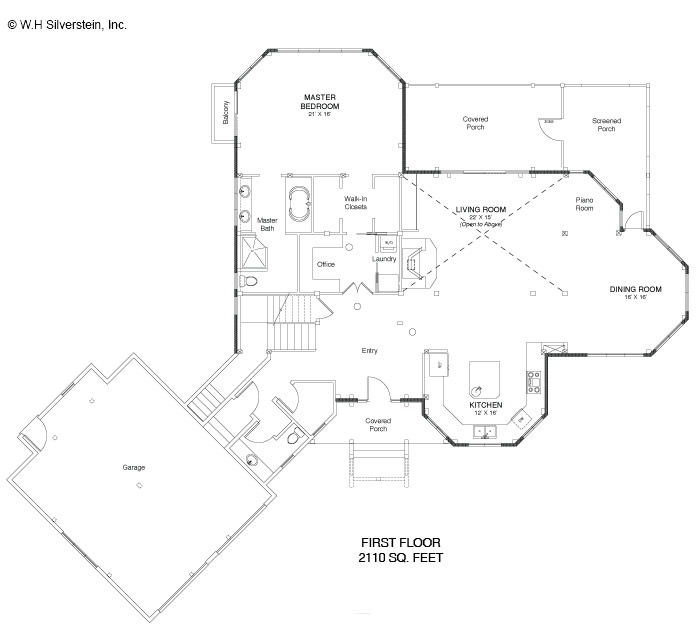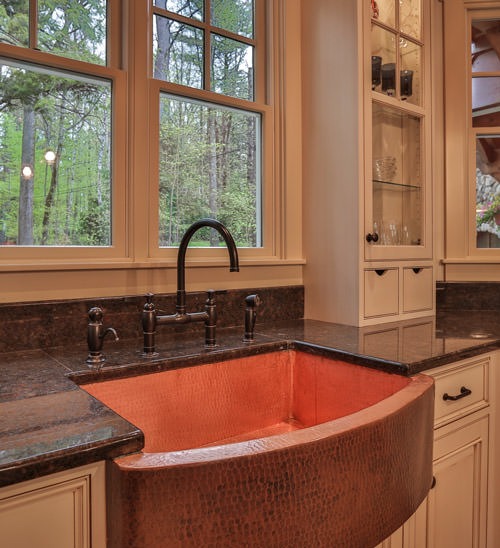 At 2,890 square feet, plus a 435 square foot suite above the garage, the Lassen provides the room necessary for a large, modern family. The spacious, U-shaped kitchen provides a layout sure to keep a serious home cook happy. It features a large island in the center, which can also be used for bar seating if desired. In this lakeside New Hampshire home, a hammered copper farmhouse-style sink provides a distinctive accent to the French Country style cabinets.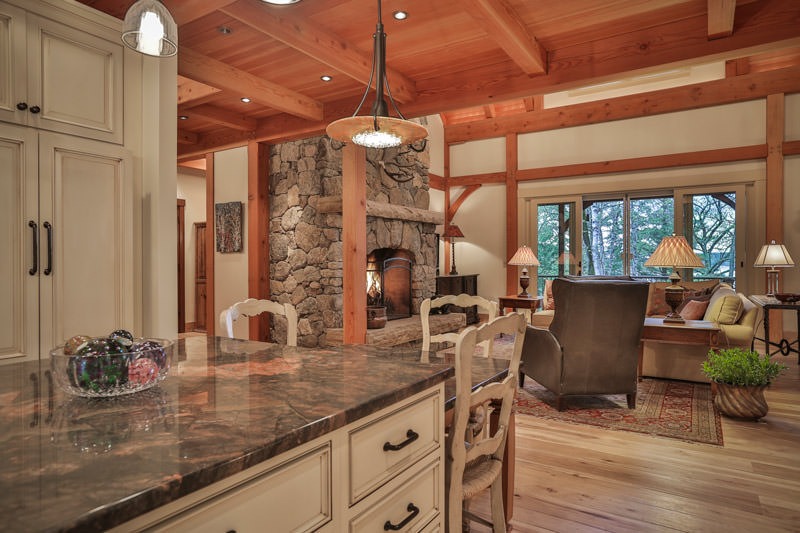 The kitchen opens onto the living room and the immediately adjoining dining room. This open layout is magnificent when hosting large parties. The bumped-out dining room allows for 180-degree views, including views to the Lake to the rear of the house. A screened porch off of the dining room allows for a bug-free outdoor dining experience in temperate weather and connects to a covered porch off of the expansive living room. Anchored by an impressive fieldstone fireplace, the living room is a welcome respite in cold weather and grand entertaining space year-round.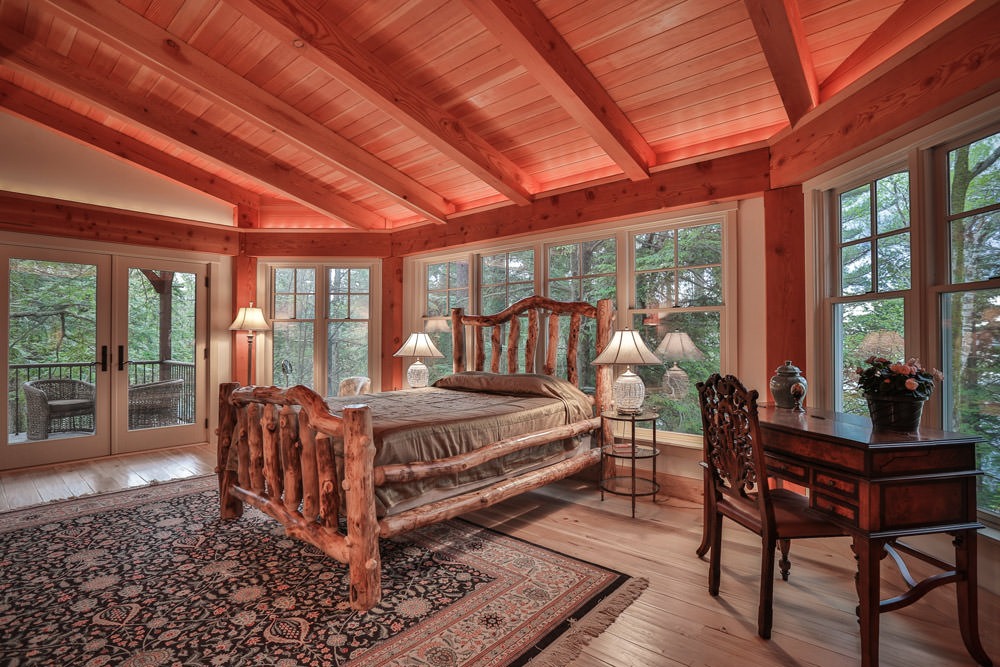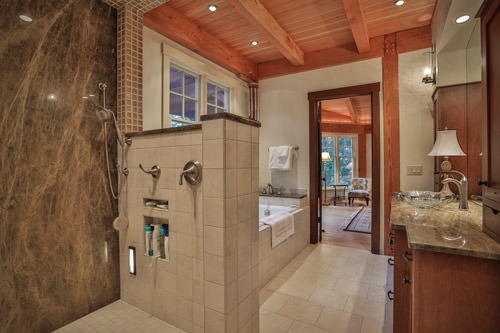 The first floor master suite provides convenience without sacrificing privacy. You enter the master suite through a short hall providing office space and a laundry room, which buffers the master bedroom from the rest of the house. The bedroom offers views of the lake and a private balcony. The luxurious master bathroom features a dual vanity and separate shower and bathtub.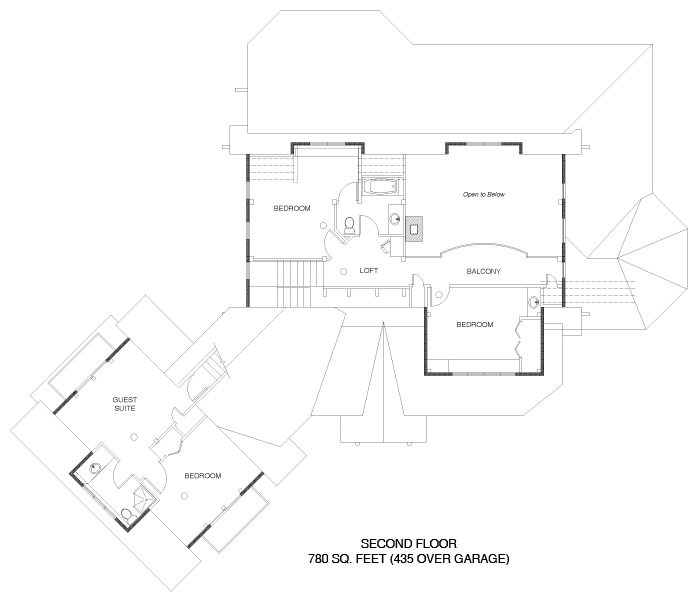 If you proceed upstairs, a choice awaits you halfway up. Proceeding to the left, you will enter a guest suite above the garage separate from the other upstairs rooms. This generous space has its own bathroom and would make a perfect suite for guests or older children. Taking the other staircase, you arrive on a loft and balcony overlooking the living space below. There are two bedrooms here, with a shared bathroom, which has direct access from one of the bedrooms. In this build, the walkout basement also allows for additional bedrooms and living space.
So, what do you think?  Is this home too big or just right? There have been many different versions built that were based on this floor plan including several hybrid timber frame homes, which means that only part of the home was timber framed. Feel free to leave a comment and let us know.  Too big, or just right?  Either way, if this plan has you thinking about your own ideal post and beam floor plan, contact Timberpeg to get started on your own custom home plan.