There is something so beautiful about a barn home that's in perfect proportion.  A home that's not too tall or too wide, not too stark and not too cluttered. The Millbrook barn home floor plan is one of those barn homes that truly has everything in balance.  At only 1,632 square feet, the plan is open and spacious on the interior while perfectly approachable from the exterior.  As a small home plan, this barn home beauty has quickly become a crowd favorite.  We can definitely see why.
First Floor Plan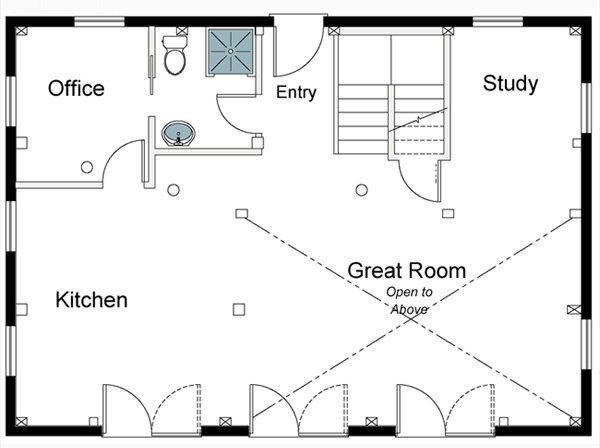 The first floor is very open with almost no walls.  The office and bathroom are the only spaces that are walled off.    The office space could also serve as a small guest room.  A pocket door between the office and bathroom really helps make the space more efficient.  The openness of the first-floor plan allows for the light from the abundant windows to illuminate the entire space.  Three french doors on the rear of the home allow the home to really open up to the stunning vistas of upstate New York.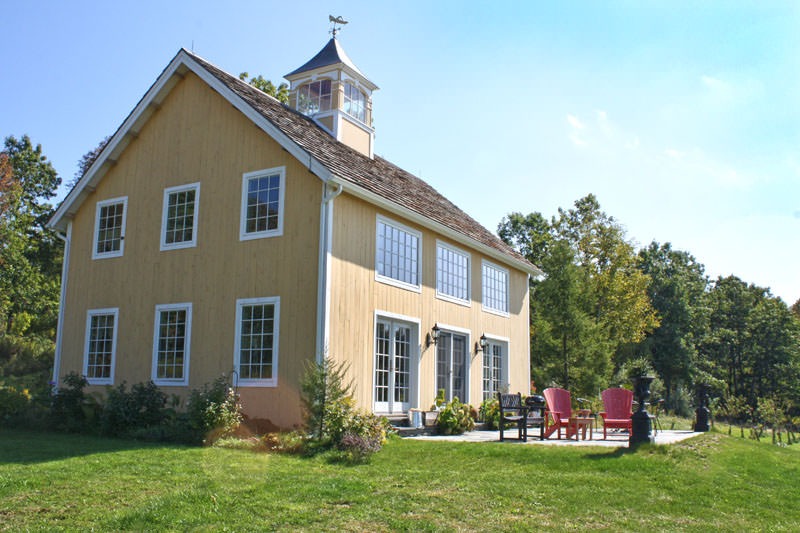 Second Floor Plan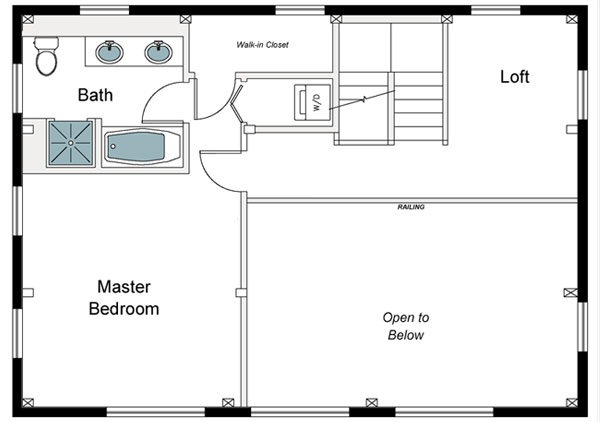 The second floor houses a spacious master suite, complete with master bathroom and walk in closet.  The additional loft space could also be used for visiting guests.  Or, if the home required an additional bedroom full time, the loft space could be enclosed as a second bedroom.  With the openness to the great room below, the second floor also is exposed to the ample light from the windows on the rear of the home.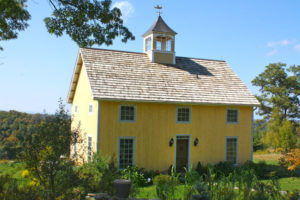 With so many charming aspects to this barn home floor plan, it's no wonder it has piqued the interest of so many.  One of the best features, of course, is just how easy it is to modify the floor plan itself.  This barn home could easily be scaled up to include more bedrooms and square footage.
If you are interested in this plan or building a barn home similar to The Millbrook, please contact us. Their design team would be happy to answer questions about the plan and talk through your ideas and needs for a barn home of your own.