Tips for a cost-effective timber frame home helps you get the most value for your dollar. While these are all great points, the topic was too expansive to fit into just one post. Since everyone loves maximizing their return on investment, here are a few more ways to make the most of your home purchase.
Location, Location, Location….
This maxim about real estate is certainly true, as the real estate market will vary widely depending on location. For example, the median price paid for an existing house in the United States is just below $200,000 but the median in San Francisco is now over $1 million. In most cases, moving further from an urban area can help reduce your land costs. However, people with longer daily commutes report less happiness and lower overall health, so you will have to decide which compromise is best for you.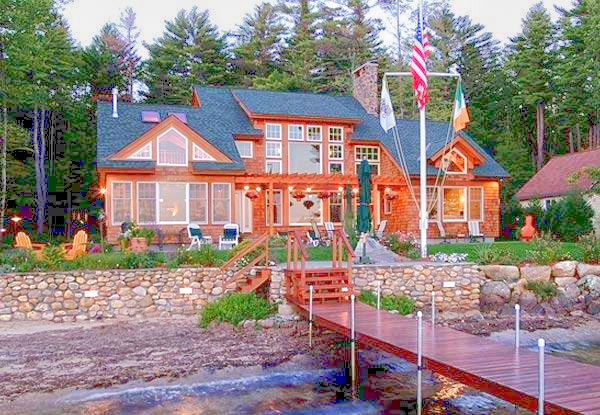 Even after land costs are considered, different locations have different expenses. In some areas permitting is more expensive and time consuming  while in others it is more straightforward. Areas which require more earthquake-resistant housing will have higher costs than more stable regions, while regions with greater snowfall will require more robust roofs. The cost of labor can also vary substantially depending on where you're building, driving the total cost of the home up or down.
Wood Species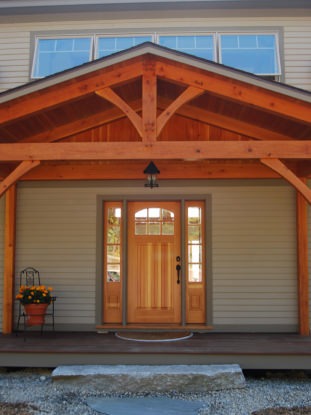 Our frames are typically constructed from Douglas fir or eastern white pine timbers. These choices are very cost-effective, visually appealing and easy to work with. While other species like Cedar or Oak are possibilities, the cost-effective house should stick with Douglas fir or Eastern White Pine. Similarly, we can use reclaimed timbers in your house's construction if you so desire, but this option typically increases the overall build cost.
Use Straight Stairs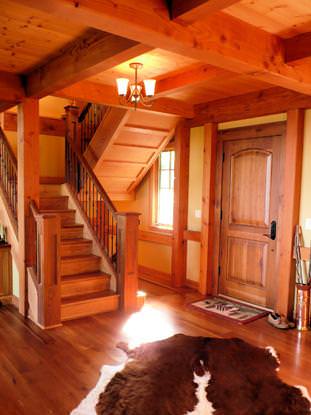 While a curved staircase may have a greater "wow-factor" than a straight staircase, it is also much harder to engineer and construct. A 90-degree or 180-degree set of stairs does cost more than a straight run, but they can save enough space in the house to be cost effective in certain situations. Our designers will be glad to work with you to choose the best stair system for your layout.
Plan for Cost-Effective Upgrades
Since your house's structure, plumbing, and electrical wiring are all very expensive and hard to change in the future, you want to build these right the first time. If you plan to expand your home in the future, build out the structure and plumbing ahead of time. For example, if you wish to finish the basement at a later date, plan for the bathroom and build the plumbing now. This saves you the hassle and cost of digging up the foundation later.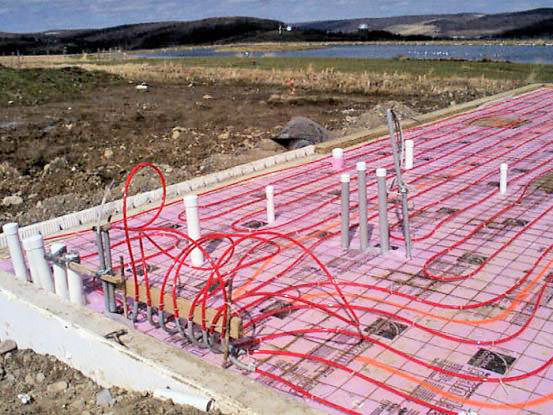 Meanwhile, you can use items like less-expensive lighting fixtures or faucets now and upgrade them in the future with minimal installation hassle. Also, even items like kitchen ranges can be upgraded easily in the future. Is it really worth delaying your timber frame home to save thousands of dollars extra for a commercial range? Our staff prides themselves on working with our clients to get them into a Timberpeg home on a budget that fits. Please contact Timberpeg today to get started on your very own affordable dream home.