While cabinets from decades past tended to be fairly uniform throughout the kitchen, the cabinets in today's homes have a more varied appearance. The lower cabinets still tend to be closed and in one style, but the upper cabinets are often glass-fronted or open entirely. Let's take a look at a few kitchens and how they use different cabinet styles.
This first Connecticut Timberpeg uses mostly open or glass cabinets on the upper level. Even part of the pantry area between the refrigerator and stove uses open cabinets. While this style is great for showing off your dishes and drinkware, it also will show off any clutter in your collection. This homeowner, however, obviously has the kitchen well-sorted and tidy.
This next home, also in Connecticut, discards upper cabinets entirely in favor of open shelving. This gives this kitchen a decidedly modern look, so it is best used in a contemporary-style home like this one. Again, the organization of your tableware must be top-notch for you to successfully pull this style off. Also, since the shelf contents are out in the open, they are more prone to collecting dust and so your dishes must be cleaned more frequently even if not used.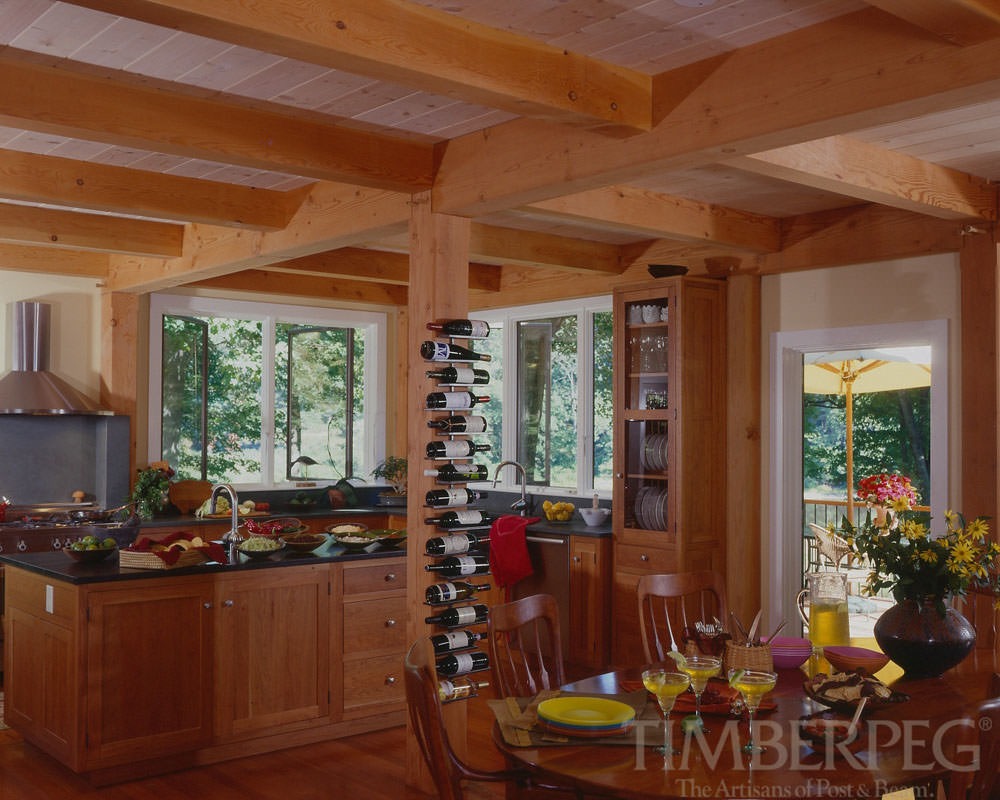 As someone who needs a bit more "hiding space" in my kitchen, I find this Massachusetts kitchen more to my liking in terms of the number of glass cabinets. Here, most cabinets are closed except for the one tall unit with a glass front. This allows for the display of fancy china or other attractive pieces, while the more prosaic cookware and tableware is safely hidden away. The open wine storage is another example of displaying the beauty, while utilitarian items like the wine openers and aerators are behind closed doors.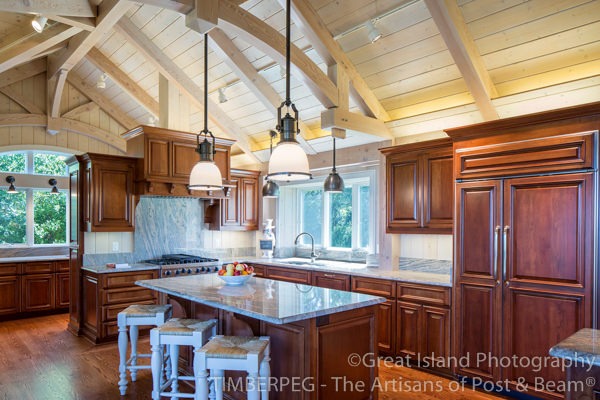 This Martha's Vineyard home goes even further and uses no open kitchen storage in the upper cabinets. There is a glass-faced wine refrigerator down low, but all other cabinets are (admittedly very pretty) stained wood instead. Some of these choices may be functional since glass-fronted or open cabinets are a poor choice next to a stove, where most of the upper cabinet space is in this home.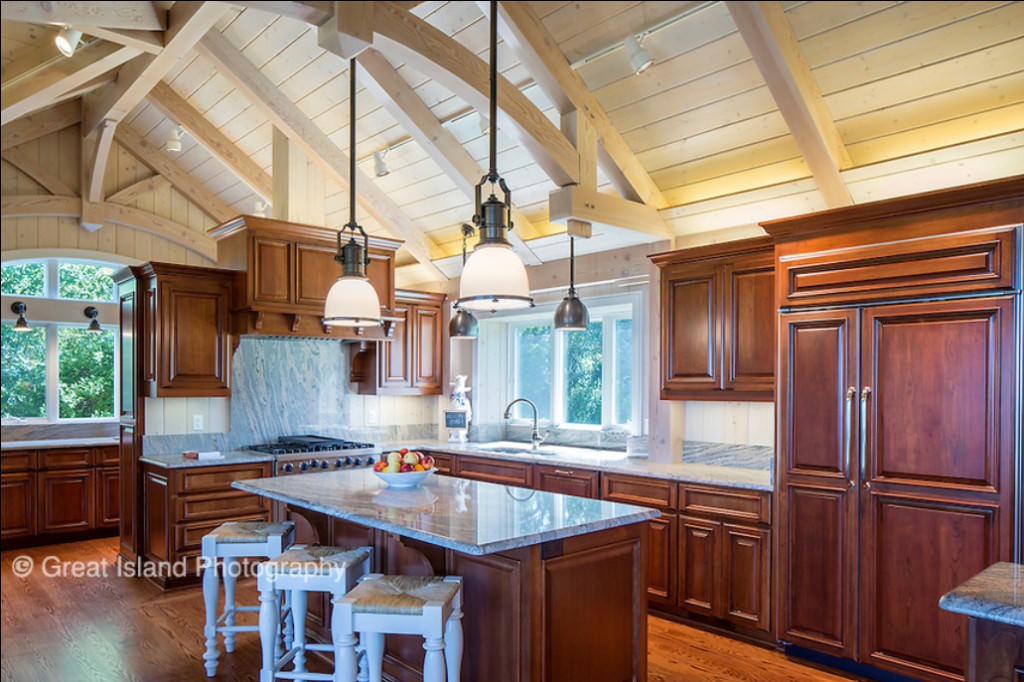 In the kitchen of this Colorado home, you will find only one small glass cabinet. As if to make up for this fact, however, the dining room includes this impressive piece with many glass and open cabinets. The cabinets are stained the same color in the kitchen and dining room, but the open nature of the dining room storage means it can show the fancier dishes which are naturally kept there. The more closed storage of the kitchen is a natural fit for the more well-worn items found there.
What do you think of closed versus more open cabinets in the Timber frame kitchen? Please contact us about the style that speaks to you.