For most of us, winter cannot end soon enough and the spring thaw is more than welcome. For the avid skier, however, this is a bittersweet time of year. Spring skiing can be very enjoyable, but the end of the season draws nearer every day. Although this ski season must come to an end, we have the perfect way to make the most of future ski seasons. If you live to hit the slopes, then the Vermont Ski Cottage is an ideal home base. Read below to see how the Vermont Ski Cottage is the perfect lodge for parties large and small.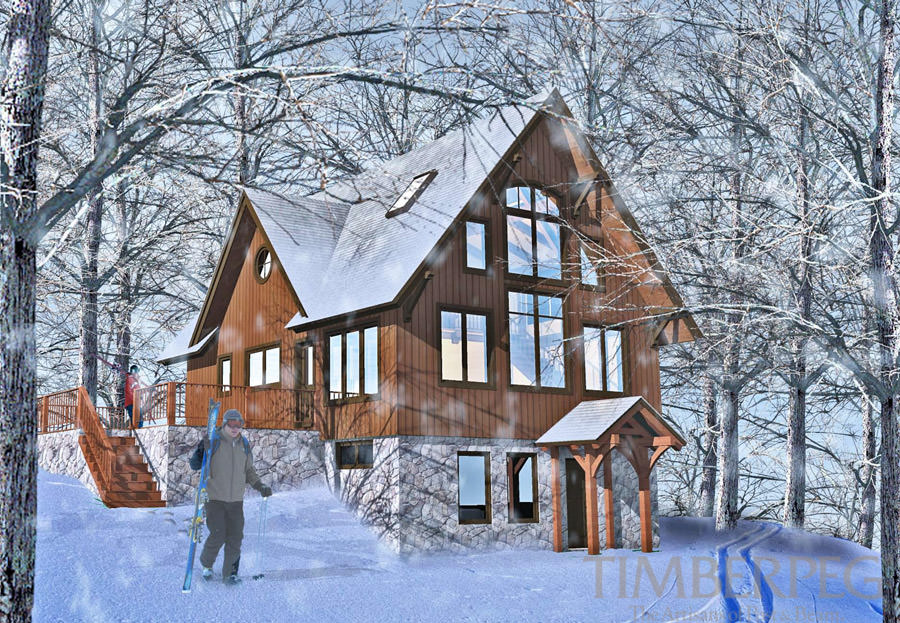 The design of the cottage incorporates a steep-sloped roof (as you would expect in a snowy area) with large dormers on each side. This form allows for a main floor and walk-out basement occupying the entire outline, as well as an upper floor around half that size. Within this outer structure, we have designed two interior layouts.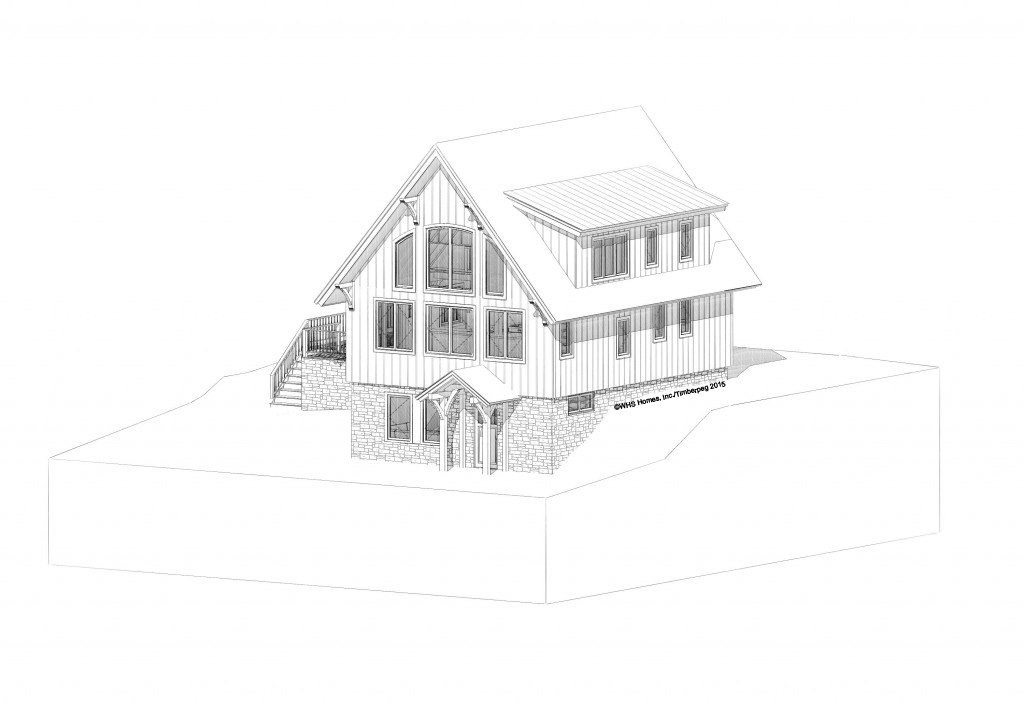 The first layout will host a great number of guests without putting a strain on the budget. The main floor is accessed through a patio space and door leading into the living room. The living space can comfortably seat five or more people, and the cathedral wall windows allow great views to the winter wonderland outside. Dining space is also provided in this area, either at a separate table or in bar seating off the kitchen. The kitchen is a convenient U-layout, with the dual vanity bathroom immediately across the hall. In this design, all the plumbing is here in the middle of the first floor, which is an economical and practical choice. Beyond are two bedrooms, each with closets and one large enough for a queen bed.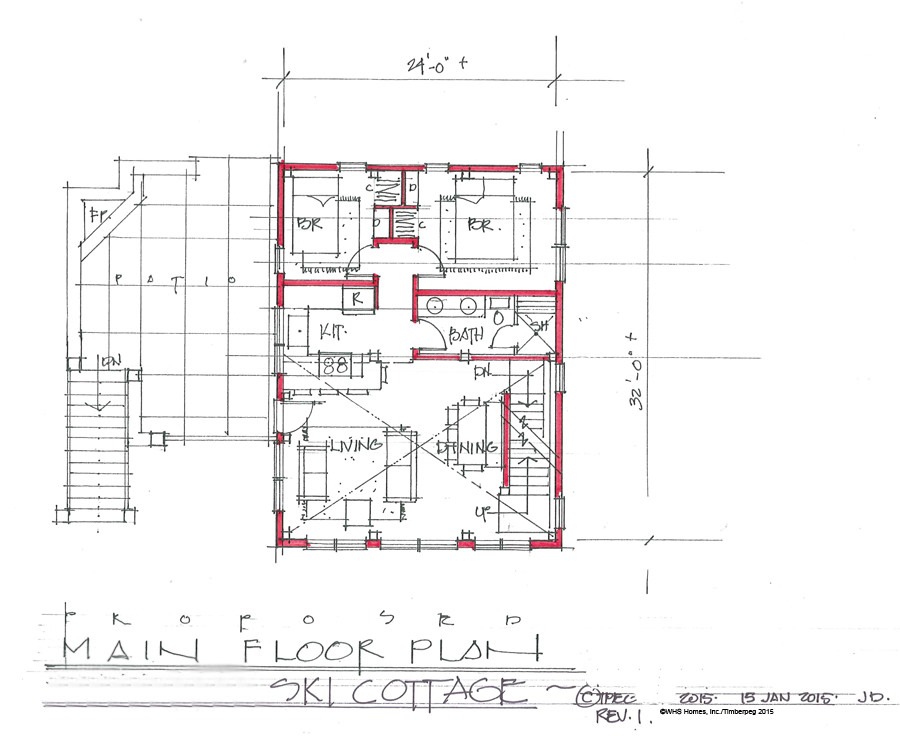 Upstairs, the space is left as a loft bedroom area, easily accommodating three or more twin beds plus a seating area.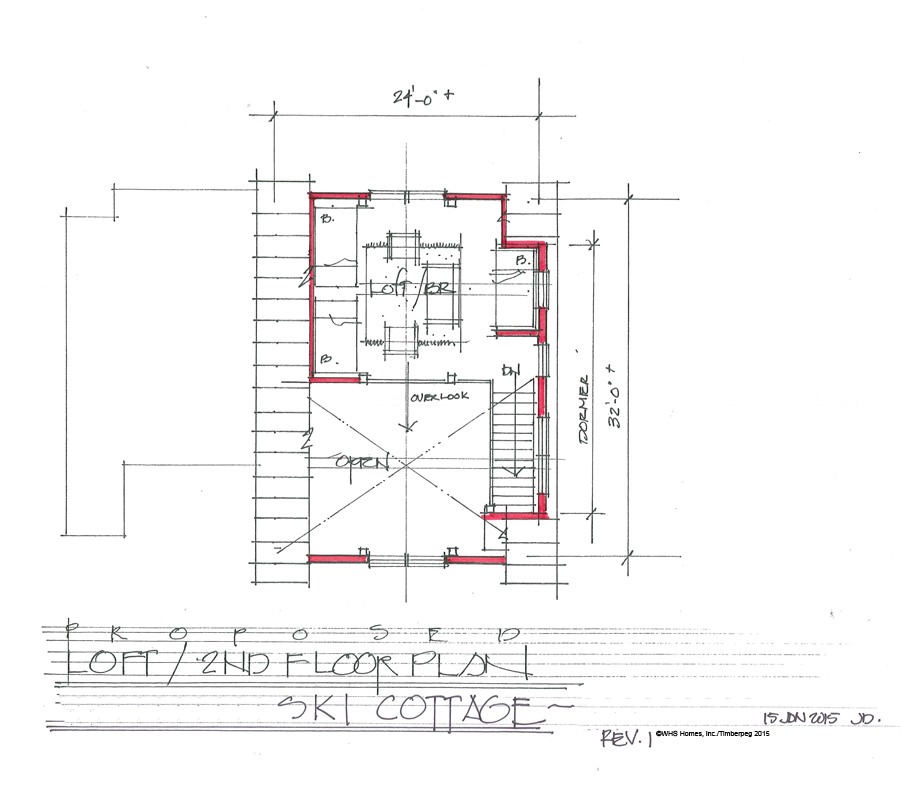 In the second plan, the house is arranged to provide a more comfortable space for longer stays. Here, the kitchen, living and dining areas are much the same as in the first plan, but there is only one bedroom on the floor. This allows for a larger bedroom, with a walk-thru closet leading to a master bathroom with a large shower.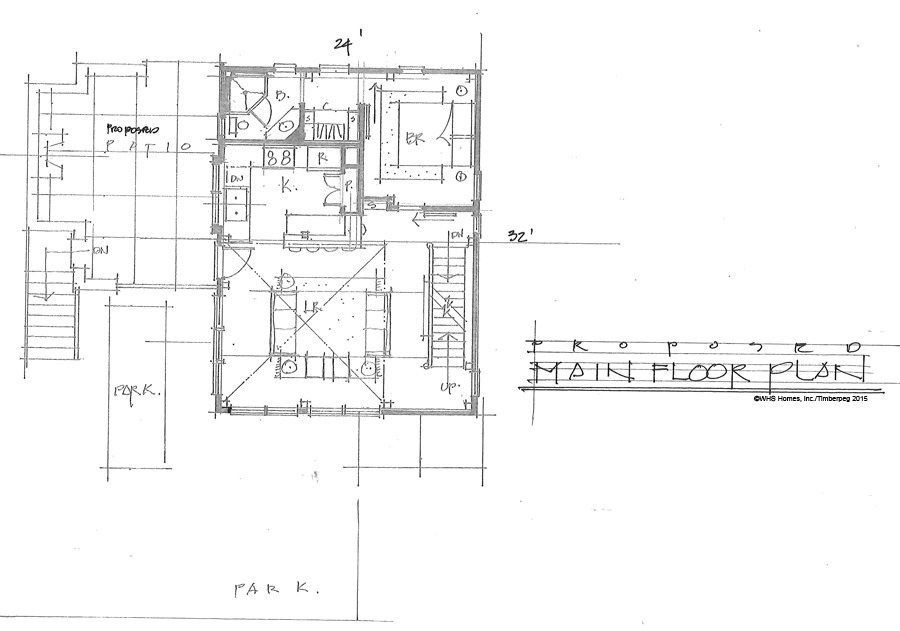 The upstairs is also more private, with two bedrooms sharing a common bath.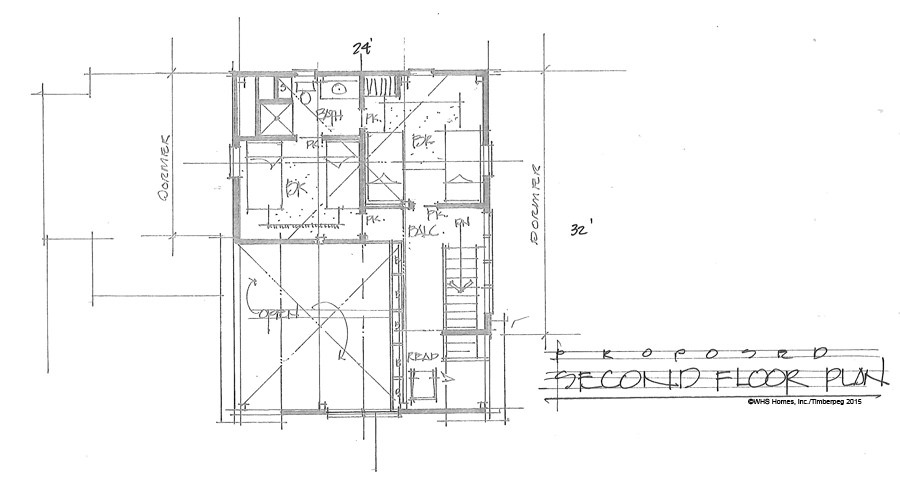 The basement also provides great living space, with a closet and ski storage available as you walk in from outside. A half-bath and laundry are welcome additions, and the family room provides even more space to relax and recuperate. An office off the family room is accessed by a hidden pocket door and can also be used as an additional bedroom.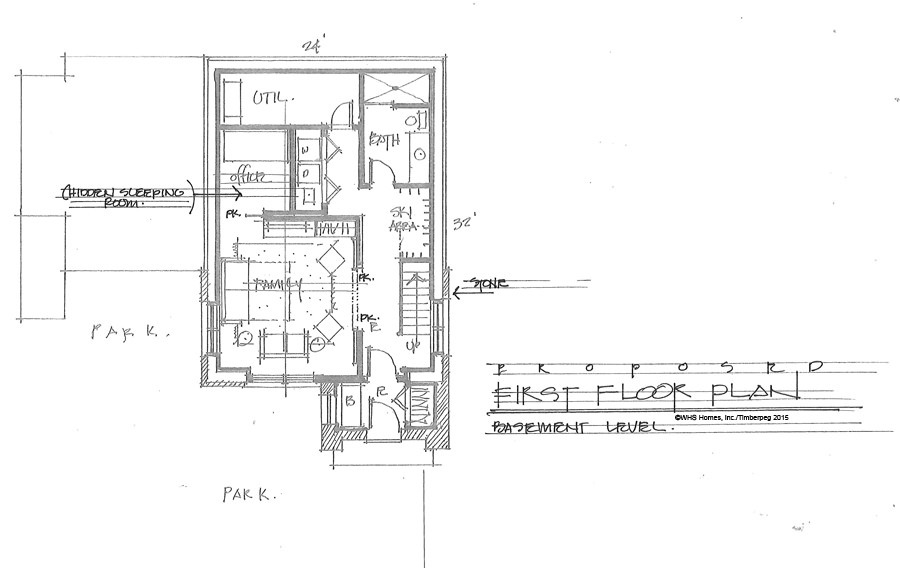 If the Vermont Ski Cottage seems like the perfect addition to your next ski season, please contact Timberpeg today. Our staff would love to work with you to create the perfect ski lodge for you.