For those who don't suffer from seasonal allergies, the term "allergy season" may make you think of spring or summer. But actually, plant-based allergies can extend throughout the growing season, with trees the biggest culprit in the spring, grasses in the summer, and weeds in the fall. For allergy sufferers, just getting through each day can be a chore. Your home should be a respite from your concerns, and there are several ways to reduce the level of allergens present in your home. While building a new Timberpeg home would be a great start, here are some design choices and continuing maintenance tips to help keep your allergies at bay.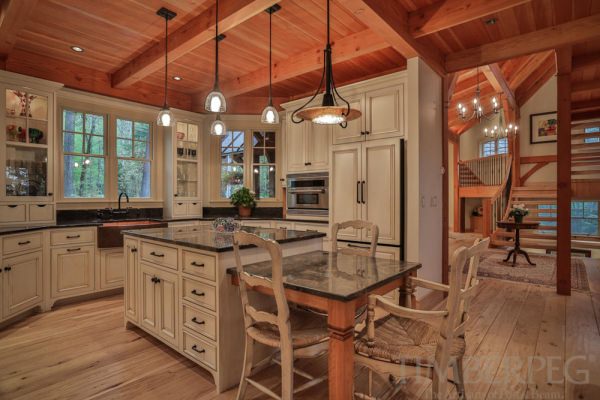 One of the best ways to reduce the allergen level is to limit surfaces in which allergens may hide. Wood floors not only complement the look of a post and beam home, they are also much easier to clean than carpeting. You should mop the flooring every week to remove any settled pollen or other allergens, and any carpeting you do have should also be vacuumed every week with a vacuum with a high-efficiency particulate air (HEPA) filter. Carpeting should especially be avoided in wet rooms like bathrooms since this is a recipe for mold growth. It is best to keep area rugs to a manageable size so that they can be removed and cleaned professionally as needed. Horizontal window blinds are notorious for holding dust so consider easier to clean flat shades instead.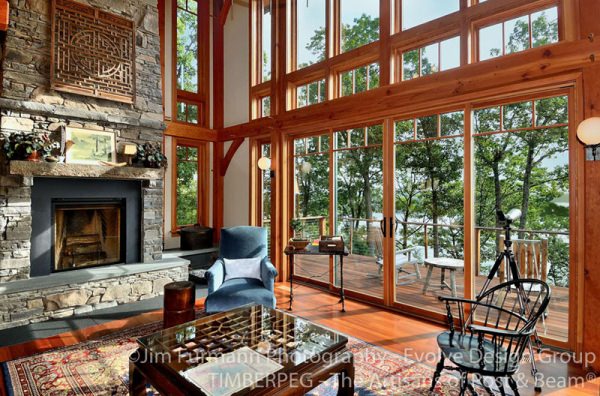 In the bedroom, washing bedding material every week in warm water is the best way to remove allergens. If you have pets and are allergic to them, then make sure to bathe them frequently and do not allow them into the bedroom. (But if you must let them in, keep them off the bed itself.) Your best bets for furniture are bare wood, metal or leather upholstered items since they are much easier to clean and less likely to attract allergens than fabric upholstery. A small HEPA filter that blows cleaned air on you as you sleep may also help.
Properly ventilating your house is also important to reduce allergens. Replace your HVAC filter once a month, and consider running the air-conditioner throughout the pollen season if that is a troublesome time for a member of your family. Radiant heating systems can also be great for allergy sufferers since they do not blow allergens around the house as a forced-air system can. Although we all love a wood-burning fire, smoke can greatly exacerbate allergy symptoms. A natural gas or propane fireplace can be a better option for sensitive individuals, and modern gas fireplaces can do a much better imitation of a wood fire than ones from years past.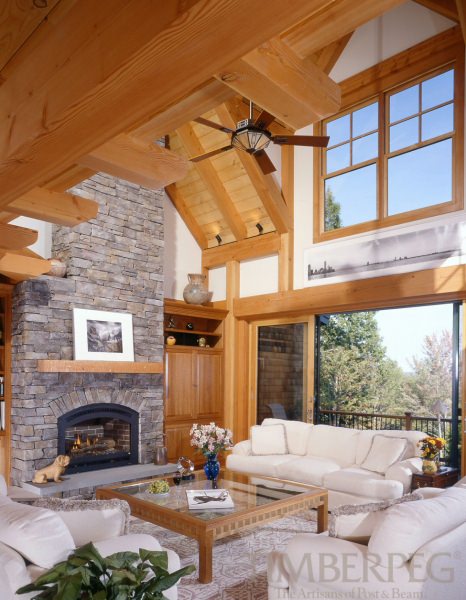 Whether you're cleaning your existing home or building a new one, we hope these tips help you keep your home as allergen-free as possible. To get started building an allergy-reducing timber frame home, please contact Timberpeg today.