Flooring is a design element that can sometimes be an afterthought when designing a post and beam home.  It's an important element however, that can have a big impact on a home, and you shouldn't wait until the last minute to choose your flooring, since it will have a big such a huge influence on so many other design choices.
Different materials work better in some rooms as opposed to others.  Factors that influence what type of material to use on a floor include the amount of foot traffic a room will receive, the amount of moisture it will be exposed to, and the size of the room itself (there are of course other factors such as allergen reduction, noise reduction, comfort on bare feet, and general good looks – but for this posting, we'll just focus on the first three). We will discuss each of these three factors in a little more detail.
Foot Traffic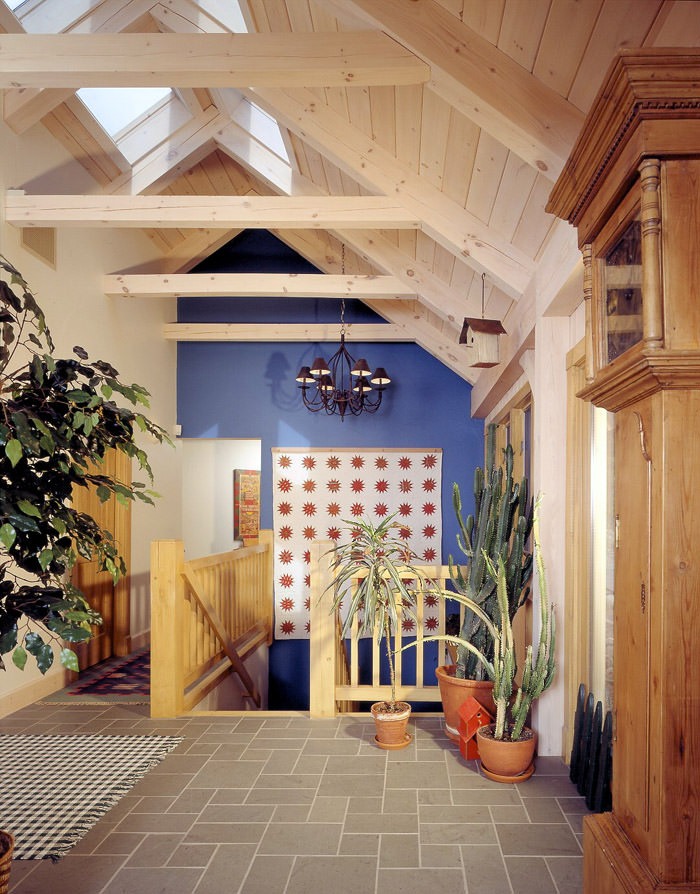 Stair landings are also high traffic areas as all the foot traffic for the entire floor will pass over the same floor space. So durable tile or hard wood is a good choice for stair landings as well.
 It should be somewhat obvious when looking at the floor plan for a home, which rooms and hallways will receive the most foot traffic.  The main entrance that your family will use will see the most traffic.  This can be inside the front door, or via a mudroom that leads from the garage.  These spaces will see the most foot traffic and should have a resilient flooring surface that can withstand the abuse of constant wear and tear.  Choosing the right flooring for these areas will keep your future maintenance costs down.
 Moisture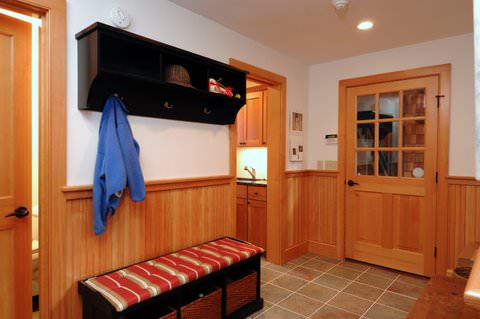 The mudroom in this lake house has durable ceramic tile flooring, which will hold up to foot traffic and moisture.
Some rooms are more likely to have a lot of moisture compared to others.  These rooms include of course bathrooms, but also kitchens, laundry rooms and mudrooms.  Because of this risk of exposure to moisture, it's a good idea to choose flooring that can be wiped dry, and will not absorb moisture.  So avoid carpet in these areas.
 Size of the Room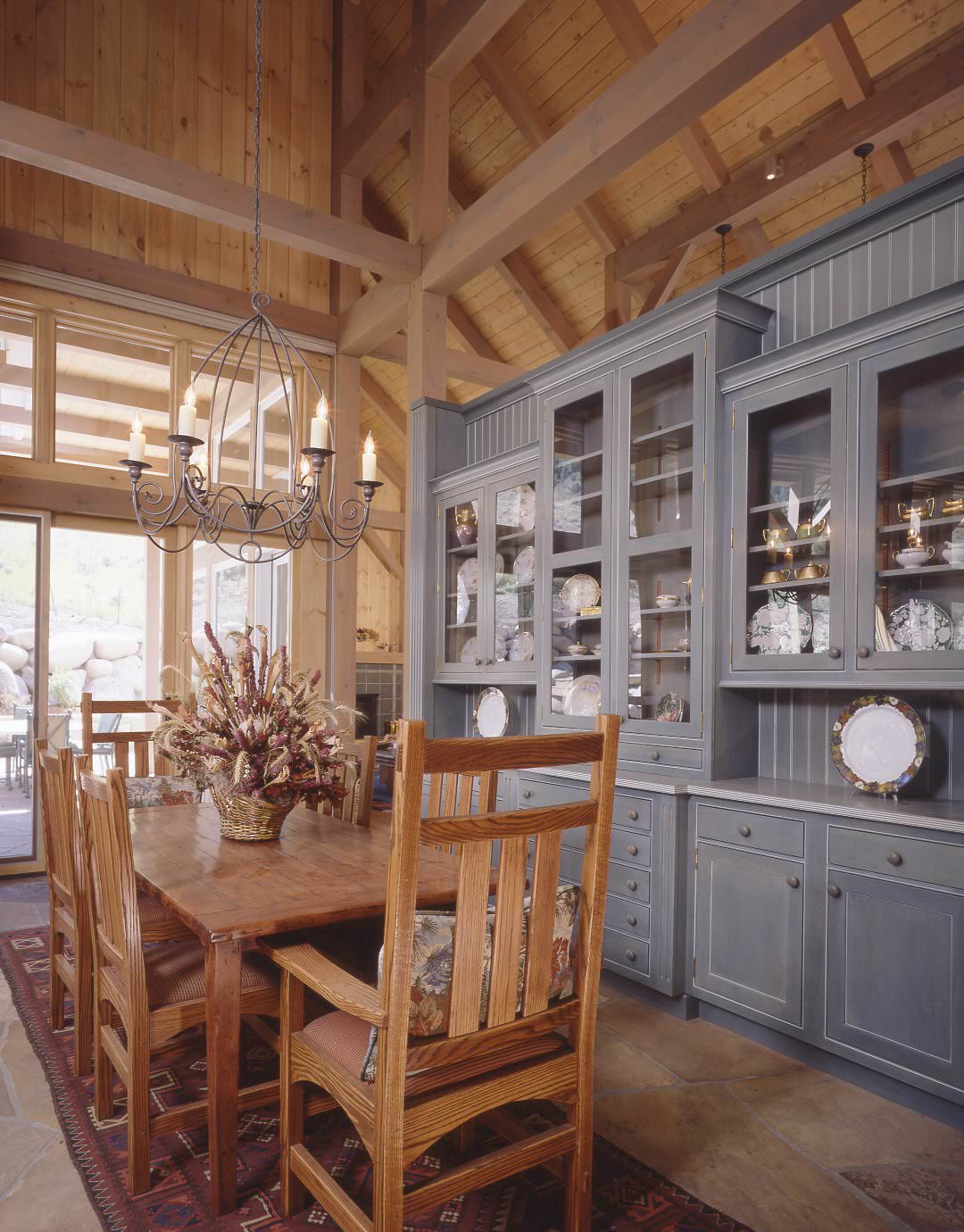 This post and beam dining room has a very large, neutral colored flag stone floor, which works well in a big open space, but would not look so nice in a small room.
The size of the room can also have an impact on what flooring to choose.  Not only will big rooms require more flooring, but they can also accommodate larger patterns.  Small rooms on the other hand, will require less material, but can not easily accommodate a large pattern (be it tile or carpet.) This is, of course, just the surface of the many variables to consider when choosing flooring for your post and beam home.  While it's relatively easy to pick good looking flooring that appeals to your style, it's just as important to consider the factors that go beyond looks.  So make sure you give function and maintenance just as much thought as good looks.