Over the years we've gotten to see a lot of photos of the many projects we've designed and built.  But recently we found some photos of a barn we designed and built in Edgerton, KS that really made us smile.  Turns out the Mildale Farm barn is a big hit with brides!
And it seems that the trend of having a barn wedding isn't just popular in Kansas.  According to The Wedding Report, interest in rustic and barn weddings is becoming very popular. And why not?  We've known for a long time that a barn style home is the perfect backdrop to highlight almost any style of decor – so why wouldn't a barn be the perfect place to showcase any style of wedding? Here are three different barn weddings that all happened at the Mildale Farm barn – each with its own unique style, color theme and charm.
Country Charm Makes for a September to Remember
Photos by: RJSTILLS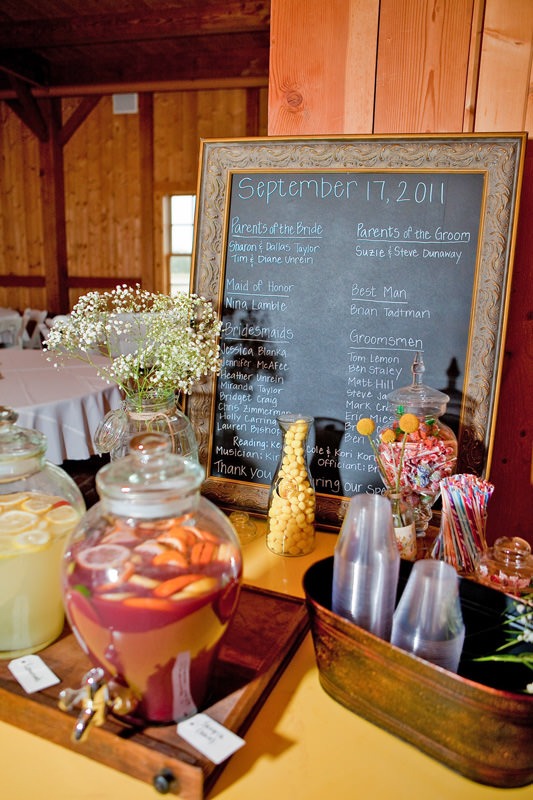 Guests to this barn wedding were greeted by a table with information about the wedding handwritten on a chalkboard with a vintage frame.  The table also provided refreshments including sangria, lemonade and candy.  The welcome table is a perfect place to provide guests with information about the schedule, as well as set the tone by showcasing your flowers and chosen colors.  This barn wedding used a blend of colors that exude a worn, country antique charm.  Colors ranged from goldenrod to pale cream, with pops of candy pink.  Almost any color palette works well against the neutral wood tones of a classic post and beam barn. Gray skies were no deterrent to the fun and joy of this rustic barn wedding.  Handmade details with an abundance of whimsy were around every corner.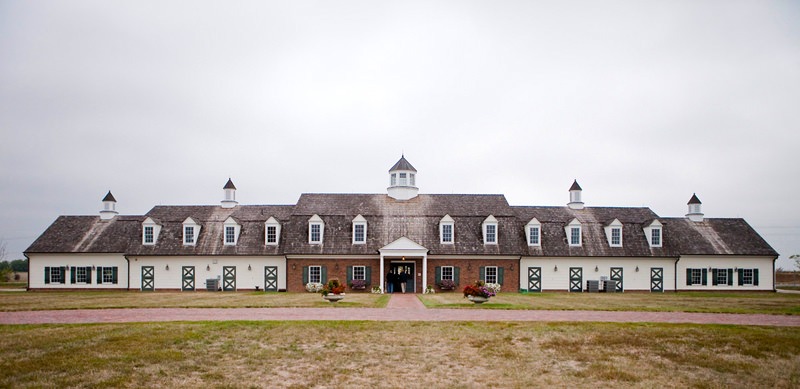 Adding to the down-home charm and warmth of this barn wedding was the use of wildflowers which provided a casual sophistication to the event. Throw in a long buffet table overflowing with handmade treats from whoopie pies to fruit tarts, and you've got the perfect recipe for a good time.
The ceremony was a thing of beauty underneath the timber framed ceiling of the post and beam barn.  Authentic barn lighting in the form of hanging lanterns illuminate the path, as the bride glides along the brick paved aisle.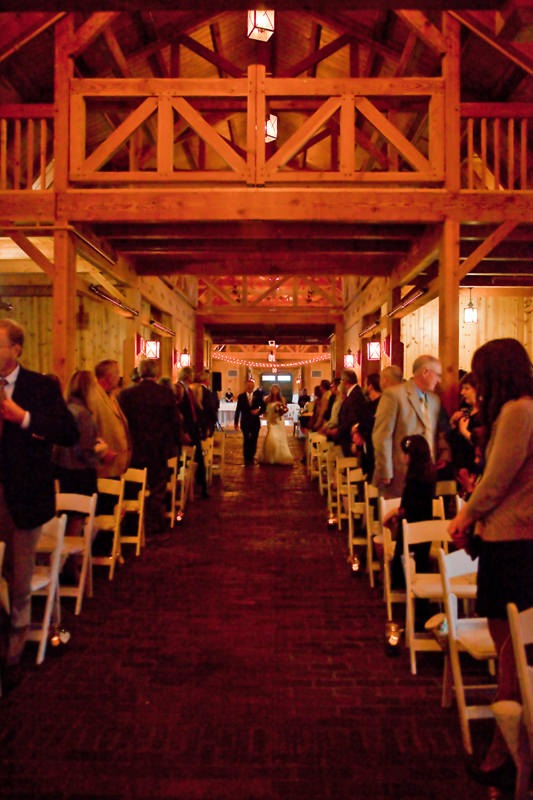 And of course, no wedding is complete without the celebration that follows.  There's really no better place to have a dance than in a post and beam barn.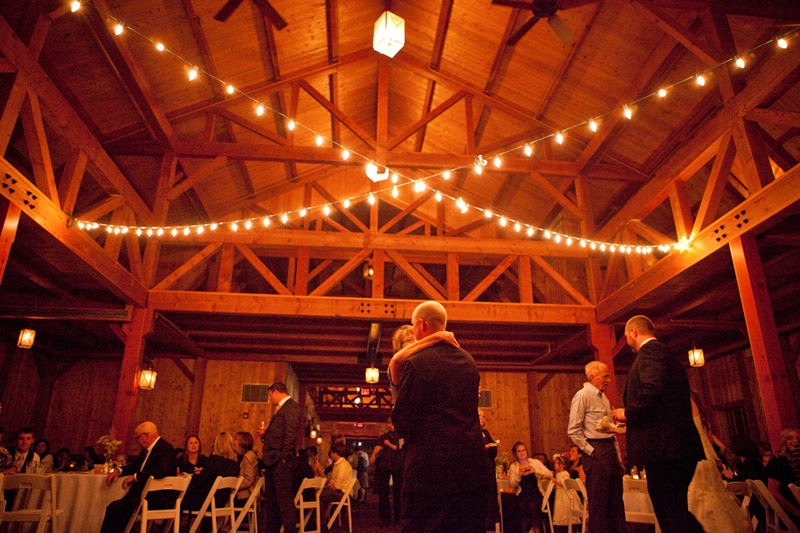 Special Thanks to Rusty Wright with RJSTILLS
Elegance in Orange – A Barn Wedding Goes Upscale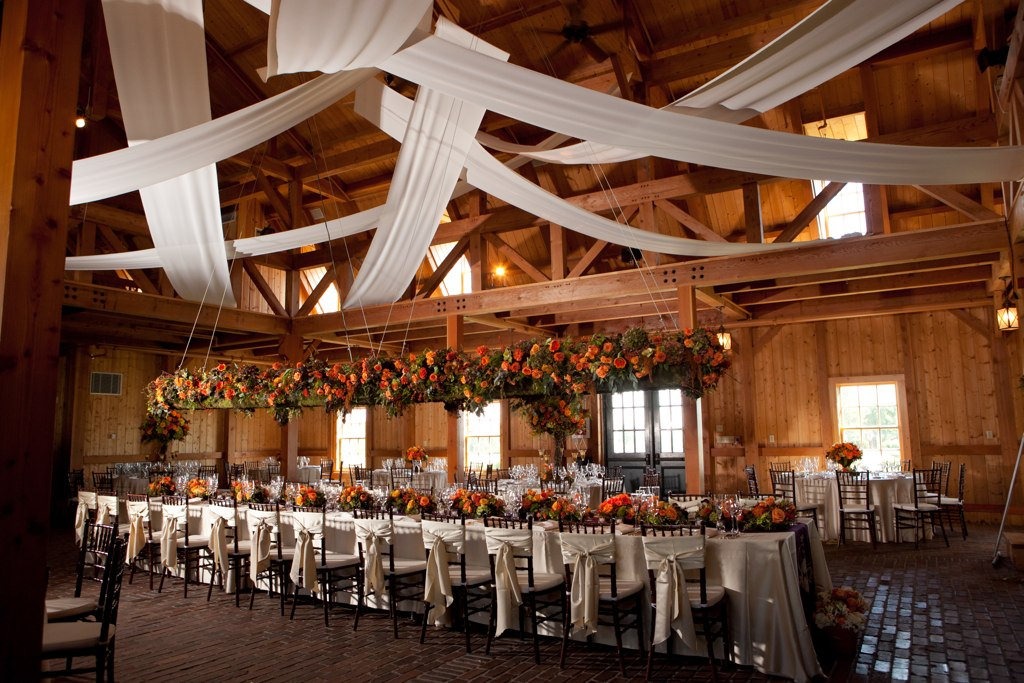 This wedding also took place in autumn, but it has a completely different feel than the previous barn wedding.  The post and beam barn has been lavished with an abundance of flowers (provided by Blue Bouquet) and streams of light silky fabric have been draped so they appear to float in mid-air.
Every table has been covered with a rich silky fabric that has a substantial weight to it.  The elegance and opulence of the decor is only further highlighted by juxtaposing it against a post and beam barn backdrop.  Gazing up into the timber framed cathedral ceiling, the light streaming in the cupola is a beautiful site.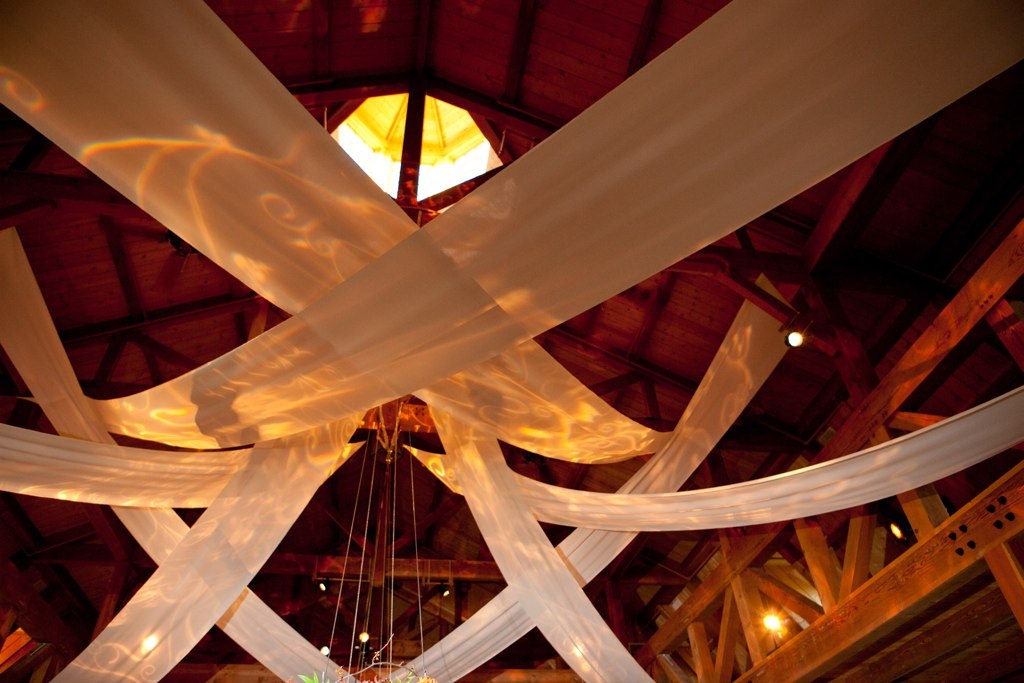 Special thanks to Adrienne Maples Photography: www.amaples.com
A Summer Scorcher With Something Blue
This final barn wedding took place on an extremely hot summer day in Kansas.  A huge and powerful thunderstorm actually rolled through Mildale Farm right before the outdoor ceremony was about to begin.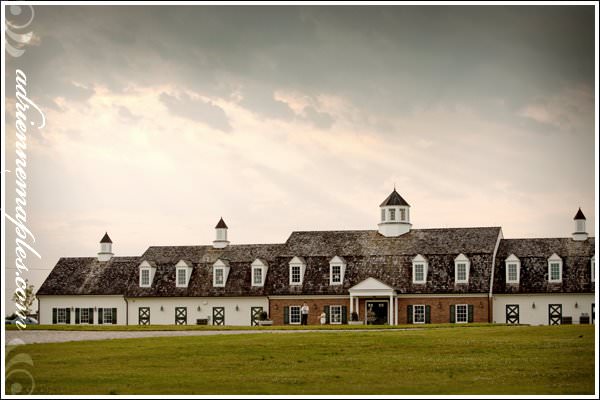 Luckily the storm brought with it much cooler temperatures, so once the chairs were dried off and the wedding arbor straightened up, all the guests could watch the beautiful ceremony much more comfortably.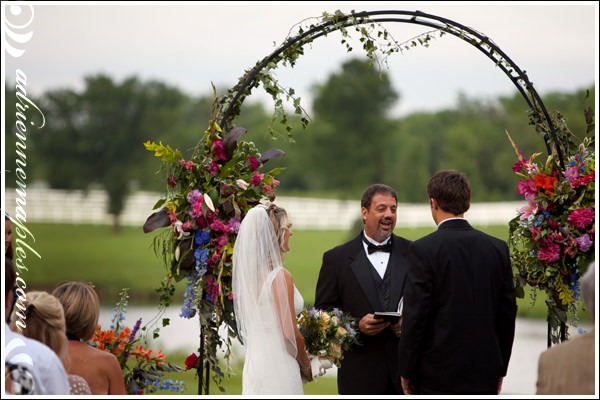 The color palette for this wedding consisted of bright vivid shades that ranged from deep royal blue, through shades of hot pink, all the way to vivid red.  The bridesmaids' dresses were a shade of deep, vibrant blue.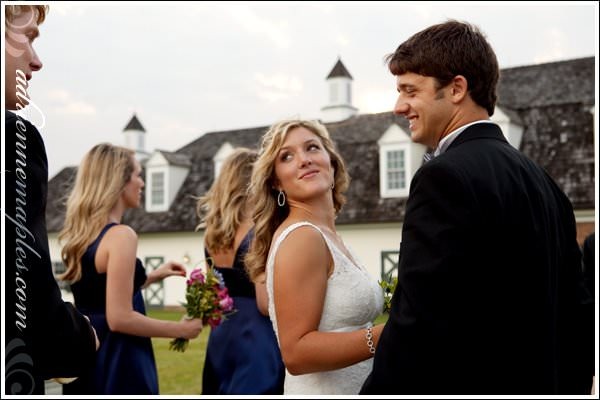 We hope you've enjoyed seeing how a post and beam barn can be used to host a gorgeous wedding, no matter your style or color preference.  If you're interested in building a barn, for barn weddings, or for more traditional purposes, feel free to contact Timberpeg®.