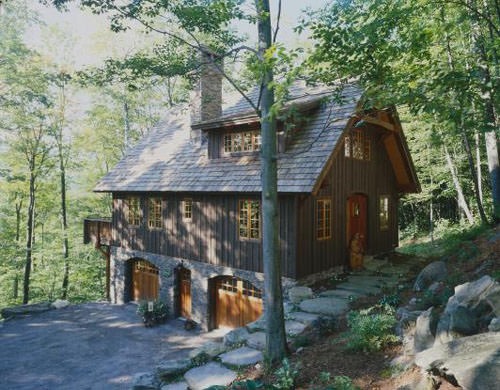 The Hawk Mountain is one of our most popular plans, and for good reason. This charming carriage house-style Timberpeg packs a great feature set into a small outline. In its original form, this charming house features a garage occupying the lower level, with a 970 square foot first level and 670 square foot upper level. This layout makes it a great fit for sloped mountain sites, where the garage can be accessed from the lower side of the slope while the main level can still have walk-up access. While this is a great use for the plan, we feel that the Hawk Mountain serves equally well as a posh beach house.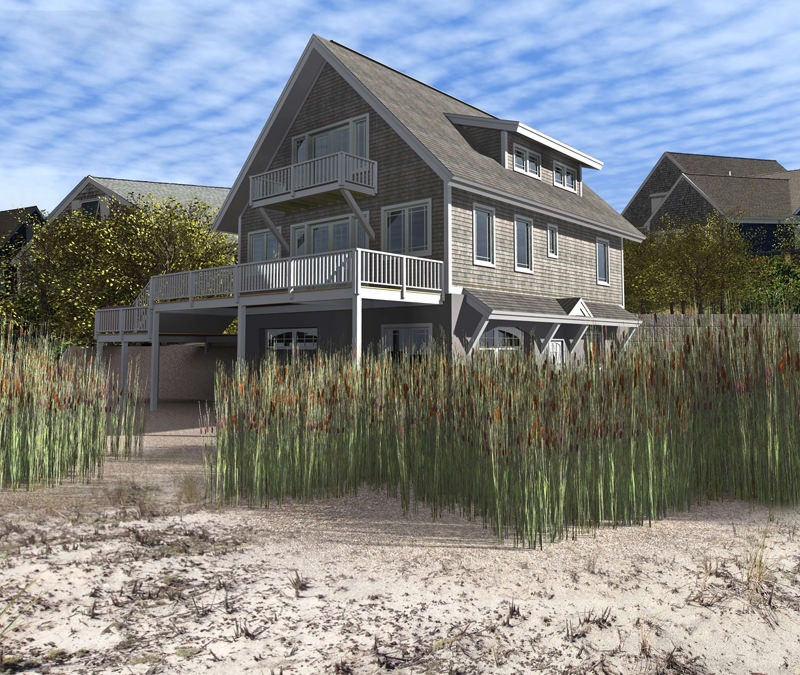 Since the dark brown board-and-batten siding of the original design seems a bit austere on the coast, we softened the exterior siding with the traditional grey (white cedar) shingles often seen on the Cape. The Cape Cod style thus seems especially at home on the New England coast but would be a welcome addition to any shoreline property. In the rendering shown here, we've also replaced the multi-paned windows with a single-paned design, to evoke a more contemporary feel. Also, the stonework foundation has been replaced with smooth concrete, and the natural finish wood trim has been painted white. With these few minor changes, a wonderful ski home becomes a similarly wonderful beach house.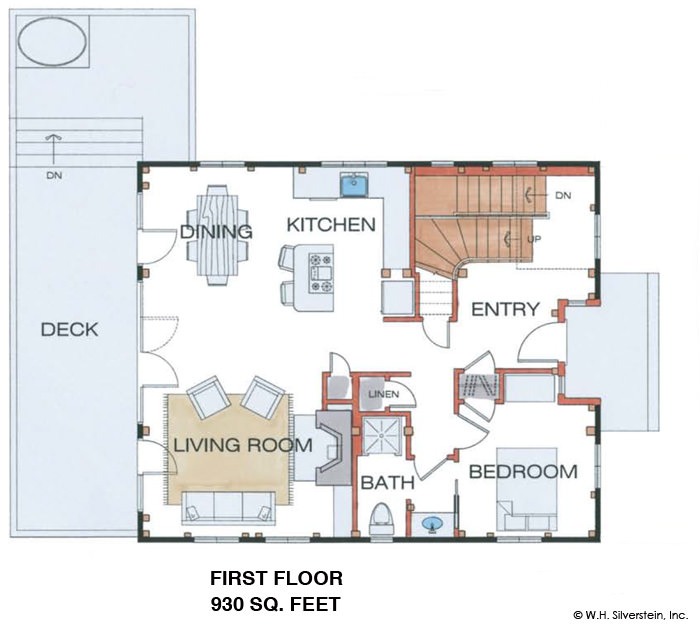 The benefits of the Hawk Mountain design as a beach house do not end with mere appearances. The carriage house design, by elevating the living quarters, has several practical advantages. First, elevating the living areas protects them from flooding and storm surges, making it possible to obtain flood insurance in an area where a house with ground-level living quarters would not. Even when flood insurance is possible in a ground level house, houses with elevated living quarters very often have considerably lower insurance premiums. Second, by elevating the living quarters the house catches more of the sea breeze, a desirable feature for keeping your beach house naturally cool. Third, this design provides privacy throughout the house by removing your main level from the gaze of other beach-goers.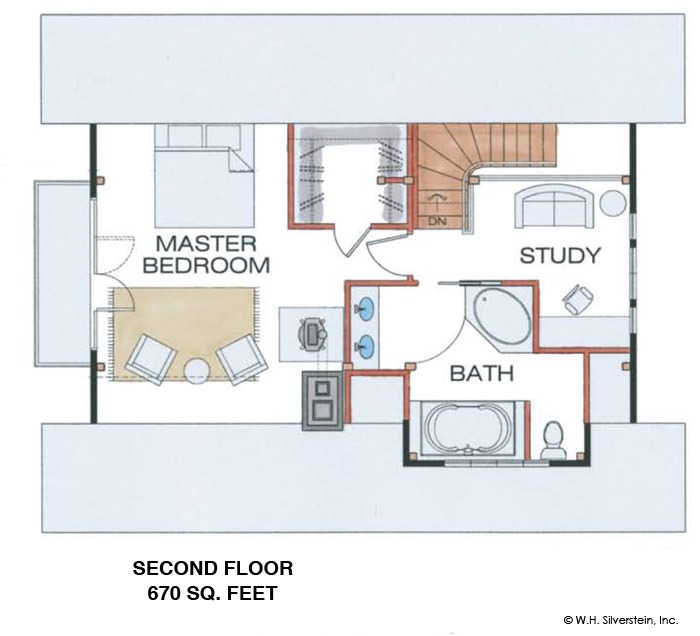 Finally, elevating the living quarters provides amazing views throughout the house. Since the main floor is elevated, the living room, dining room and kitchen all get great sea views. The master bedroom occupies most of the third floor, providing impressive views out to sea for spectacular sunrises or sunsets. We hope this example helps illustrate that a truly great floor plan can help you feel at home in the mountains or on the coast.  If you have any questions about how a home can be reimagined to suit your land, please contact the design team at Timberpeg.