This post and beam home is a wonderful blend of Tuscan style architecture and French country flourish. The exterior of this home is finished in stucco, evoking a popular European style.
Throughout this post and beam home, the design elements are consistent.  One particular detail that works so well in this house is the arched door ways.  The arch shape is even echoed on the exterior in the large great room windows on the back of the home.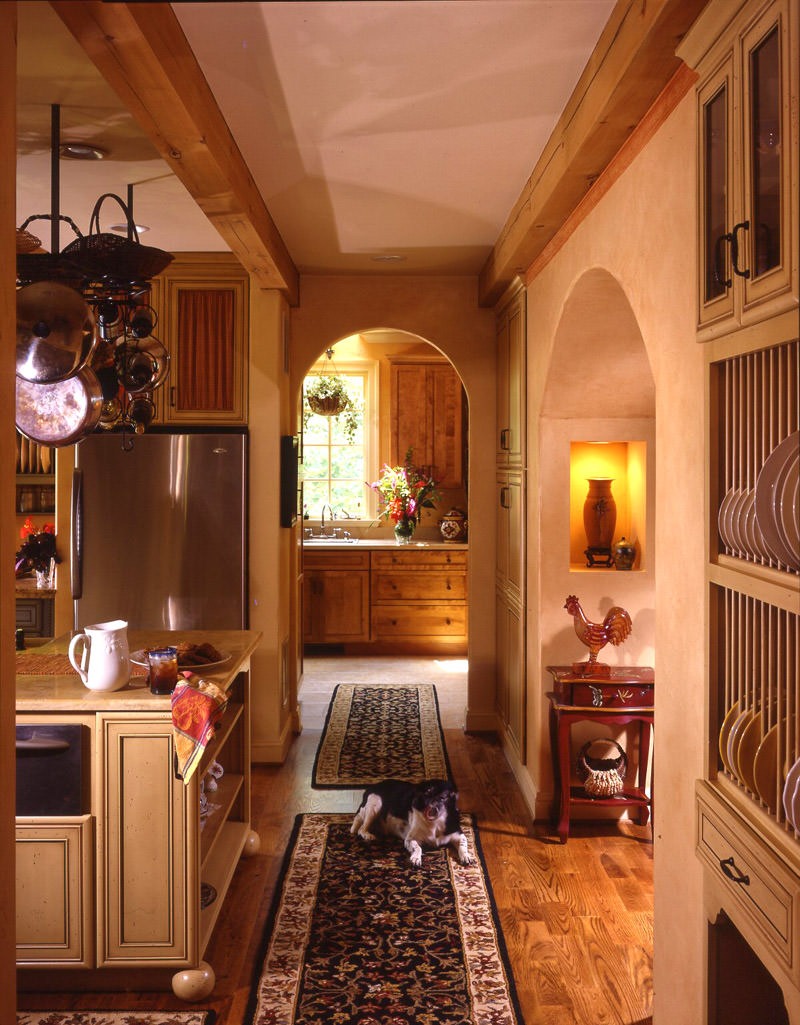 In this photo, you can clearly see the arched doorway theme.  The kitchen island has a wonderful finish in a warm, soft golden cream color with decorative ball feet.  The walls are finished with plaster, which only adds to the warmth of this post and beam home.  A decorative red rooster keeps watch over the kitchen, his presence enforcing the Provençal, French Country theme.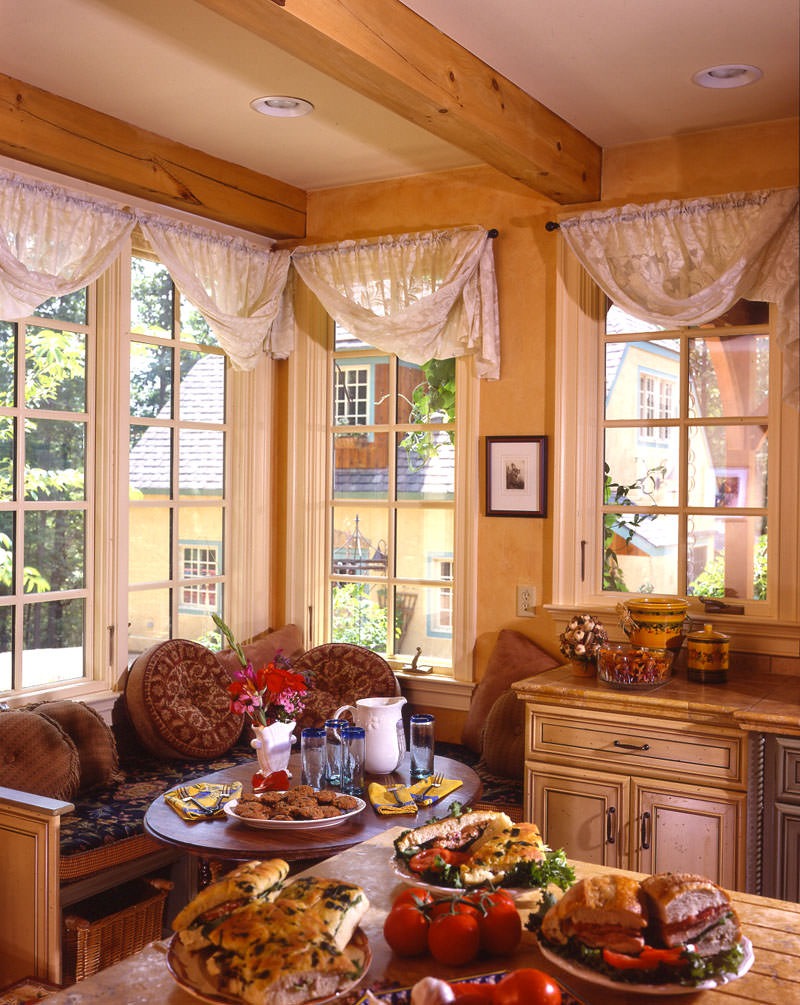 The corner of the kitchen harbors a small, but comfortable breakfast nook.  Breakfasts taken here are filled with sunlight from the tall windows.  The creamy neutral colors of the cabinetry, counters and wall treatment all work as the perfect slate on which to showcase colorful, intricate Provençal fabrics.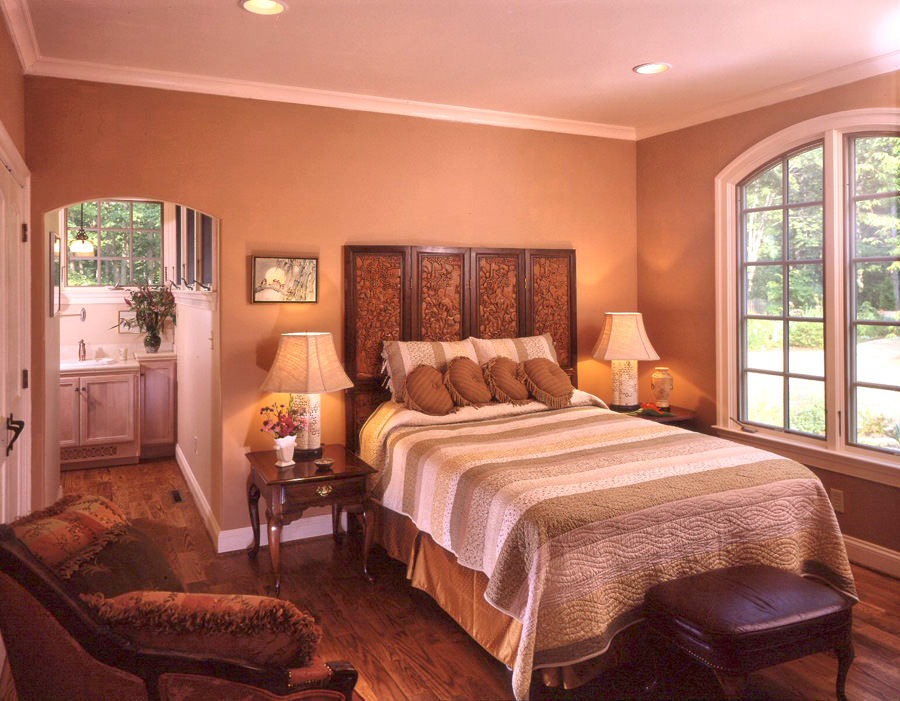 While timber beams are showcased in the living areas of this home, the bedroom is kept simple and clean, which contributes to the calm and restful ambiance.  Again, the arch shape of windows and doors is carried through to all the rooms in the home.
With all the well thought out style elements, and the care that went into designing, building and decorating this home, it's no wonder why it is one of our favorites (and one of our most popular.)  And while these clients chose to design this home with only one bedroom, since it serves as their retirement home, we have designed several versions of this home to increase the number of bedrooms.  If you are interested in the look of this home, please don't hesitate to contact Timberpeg to learn more about this home.