Timberpeg homes are built to last for generations. So, if you're planning on building a post and beam home, you should consider not only what needs you have today, but also what needs you will have in the future. If this is a home you will retire in, you should consider using Universal Design when planning out your home. Universal Design (UD) is an architectural design system that strives to allow people of all ages and mobility to live comfortably. Here are some of the ideas that go into planning a UD home.
​Wider Halls and Doors
While today's open-concept homes have few hallways, make sure any hallways you do have are at least three feet wide. This makes it easier for those with a cane or in a wheelchair, and also makes the home feel more open and cheerful. Doors should also be kept at least three feet wide, which is especially a concern for bathroom and closet doors, which tend to be smaller.
Lever Door Handles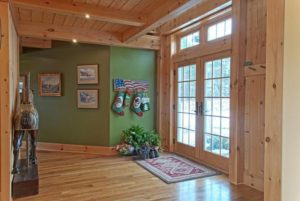 While twist knobs are the most common choice for doorknobs, especially on the interior of the home, they can be more difficult to use for some people. Lever handles allow for a door to be opened with less grip strength. Furthermore, lever door handles are easier to open when you are carrying bulky items like full grocery bags into the home.
Easy Access Kitchen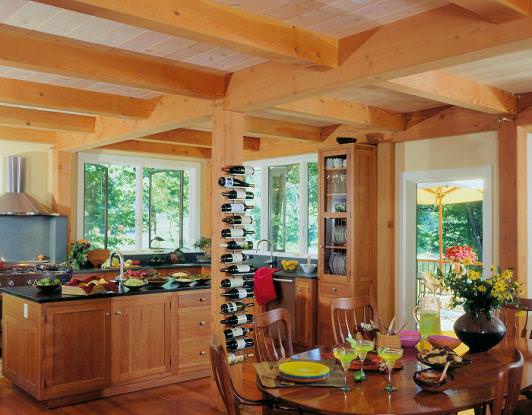 The kitchen is a room which can be modified slightly to make it much easier to use as time goes by. Consider using fewer upper cabinets, since these can be hard to reach. Instead, fill the space with windows and use a greater number of lower cabinets. Slide-out drawers will make it easier to retrieve cookware from the cabinets.
Hard Flooring
Although most homeowners opt for hardwood flooring and tile throughout the barn home, it is an especially important choice in a UD home. Hard surfaces are easier to traverse than carpeting for those with limited mobility. Furthermore, hard surfaces are easier to clean and promote better air quality.
First-Floor Master Bedroom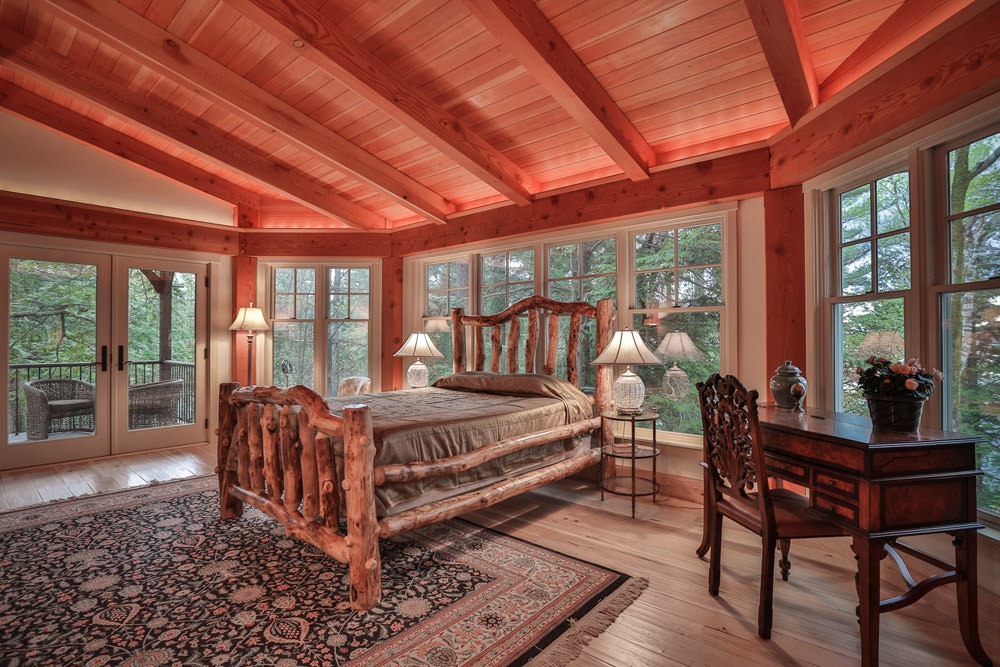 While this has become an all-around popular choice, a first-floor master suite is essential in a UD home. Taking trips up and down stairs can become more hazardous with age, so having your master bedroom and bathroom on the ground floor is a matter of safety as well as style and convenience. The rooms on the upper floor should be ones that are used less frequently.
While nobody likes to think about getting older, it does happen to us all. The nice thing about designing a barn home with Universal Design in mind, is that your home will be more comfortable and easier to live in both now and later. Please contact us to discuss building a post and beam home for all the years ahead.