READ MORE ABOUT THE Blue Mist Cabin
The Foxtail cabin plan is great for short getaways and packs a great number of features into its 835-square-feet of space. If you are looking for a bit more space, then the Blue Mist cabin extends the basic plan of the Foxtail while maintaining the overall layout and charm. Both of these plans were designed by Ken Wertheim, one of Timberpeg's great Independent Representative/Architects.
From the outside, the two plans look very similar, but a few features of the Blue Mist are readily visible. The most striking difference is the roofline. The roofline of the Blue Mist is higher, and the cross gable extends the whole width of the house, unlike the Foxtail. This gives the Blue Mist more usable upstairs space. The second major modification is that the deck off the bedroom has been eliminated and that area used for more interior space.
Stepping inside the front door, a dedicated coat closet is present on the left, while the laundry is to the right. Also on the right is the staircase to the upper level. The living quarters are much the same as the Foxtail. The Blue Mist also features a very functional U-shaped kitchen with dining space immediately adjacent.
A screened porch, perfect for outdoor dining, and a living room, now with a fireplace rather than woodstove, round out the public side of the house. The master bedroom lies off the living room. The covered porch off the living room is accessible from the bedroom. The greater space of the Blue Mist also allows the bathroom to grow, as it now has room for a double vanity and swing doors on both entries.
Since the upstairs is now accessed with stairs, the loft overlooking the bedroom has been replaced with a larger, separate retreat or office space. The storage room remains, as does the loft overlooking the living room.
Timberpeg works with architects
More and more customers are seeking the help of professionals familiar with timber frame architecture. Timberpeg® has worked with and provided guidance on timber frame design and engineering to hundreds of architects for both residential and non-residential projects.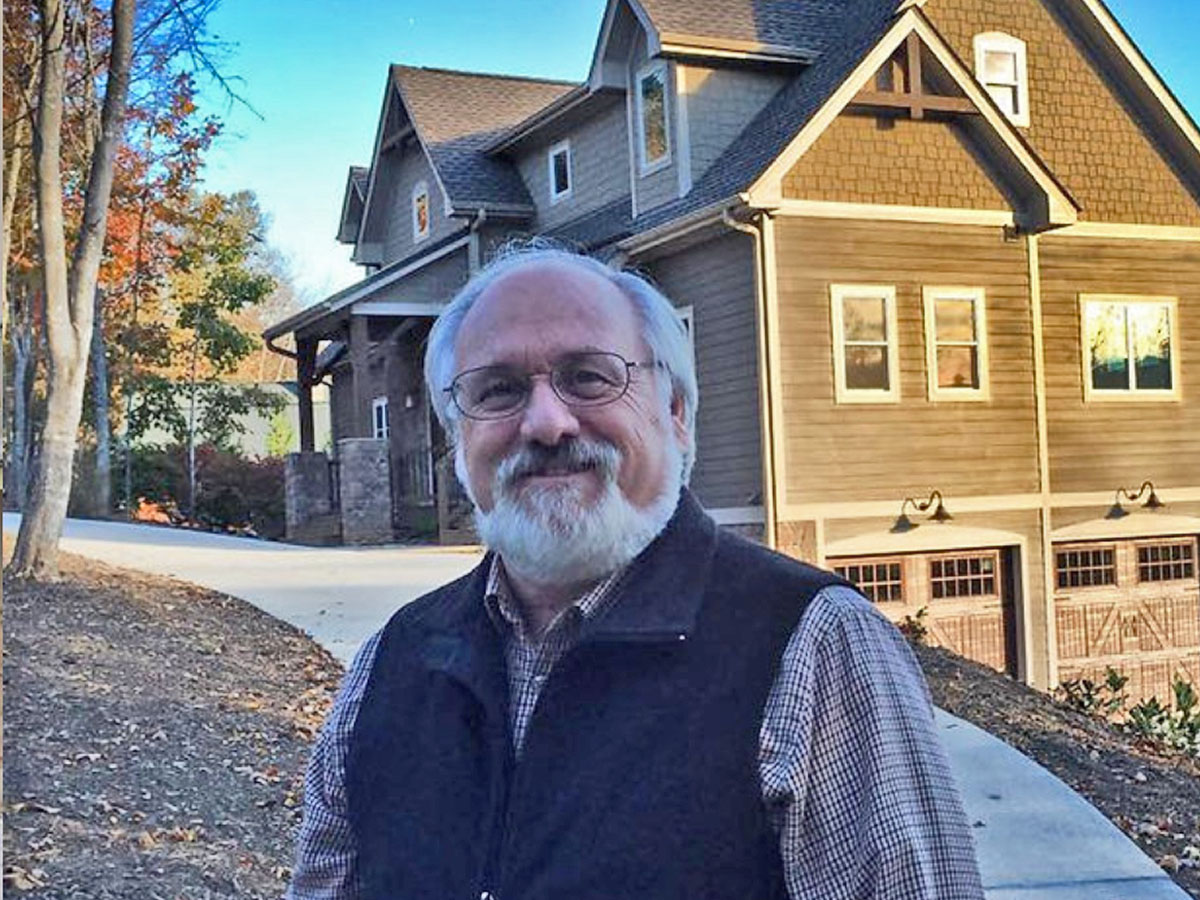 Timberpeg Authorized Independent Representative
more featured residential projects