In the geography of America, Alaska stands out. At 665,400 square miles, it is greater in size than Texas, California, and Montana combined. But what truly makes Alaska special is its pristine wilderness. There are few places in the world where charming towns and cosmopolitan cities blend with seemingly endless expanses of unspoiled nature. There's a reason why Alaska is called The Last Frontier, and it's the perfect place to build your timber frame home.
In Alaska, there is truly no end to the adventure. Build your post and beam home on the expansive southern coast or head just a short way inland to live amongst towering peaks, lush forests, wild rivers, and sprawling lakes. As timber frame home designers trusted since 1974, Timberpeg can help you create the luxurious getaway or forever home you've always wanted. We offer floorplans and home styles for mountain, coastal, lakefront, and country living. We can also pair you with a custom home builder serving Alaska, such as Sierra Nevada Post & Beam, to make your dream a reality.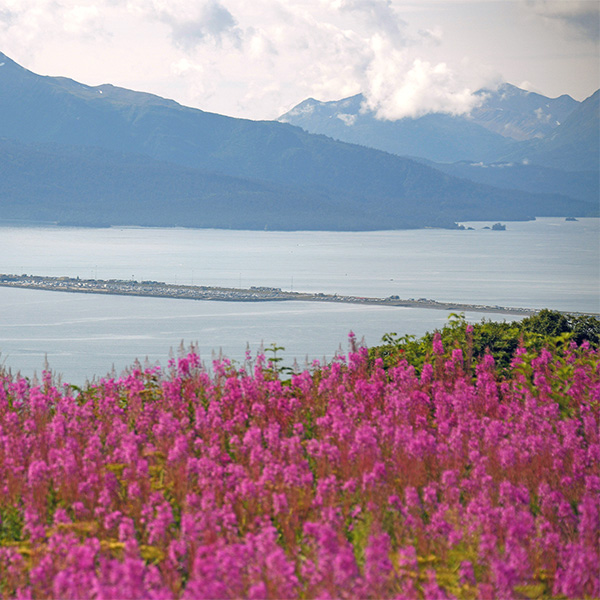 Seaside Living
Kachemak Bay
Located in the center of Alaska's southern coast, Kachemak Bay feels a world away, surrounded by stunning ocean views and sprawling national parks. However, you'll be close to charming seaside towns, such as Homer, with world-class dining, museums, and entertainment.
Life Among the Northern Lights
Fairbanks
Have your custom home builder create your timber frame home in the heart of Alaska where the sky comes to life with the aurora borealis and the midnight sun. In and around Fairbanks, arts, culture, entertainment, and an endless stretch of wilderness awaits.
The Cultural Center
Anchorage
Build your post and beam home near the heart of the action. Alaska's most populous city has year-round events and activities for the whole family to enjoy. Denali National Park is only a short drive to the north, and there's no end to other natural wonders to explore and adventures to be had.