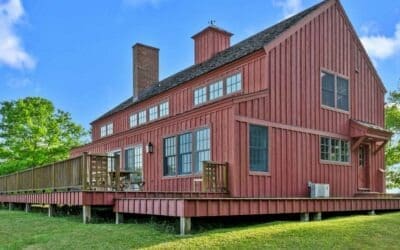 /home/Barn-Style/512Choosing the right siding for your new timber frame home is like choosing the right outfit. It's one of the final steps in getting your home ready to show off to the neighbors. You've spent a long time, maybe even years, working on the floor plan and shape of your new home and you want it to look good ...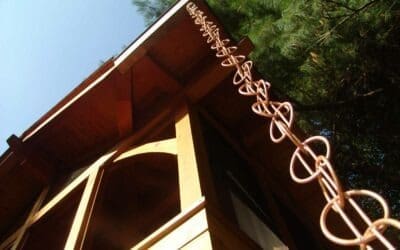 With building season getting into full swing, there are so many considerations to make when beginning construction on a new timber frame home. One of the items which is not usually top of mind is managing water on your property. With some regions experiencing record flooding, and others under drought conditions, it's ...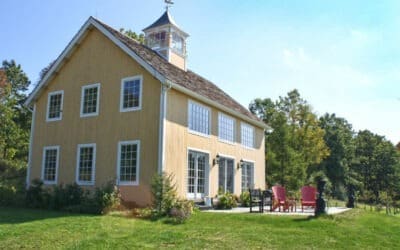 There is something so beautiful about a barn home that's in perfect proportion. A home that's not too tall or too wide, not too stark and not too cluttered. The Millbrook barn home floor plan is one of those barn homes that truly has everything in balance. At only 1,632 square feet, the plan is open and spacious on the ...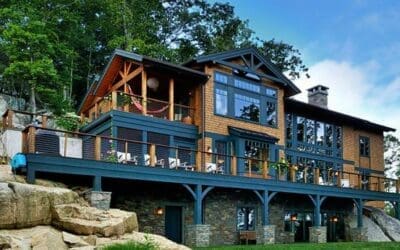 It took the homeowners of this beautiful timber frame home over five years to find the perfect piece of land on Candlewood Lake in Connecticut. Once they found their dream lot with stunning views, mature trees and impressive rock overcroppings, the couple knew they had to find the right kind of home to fit with the land. The ...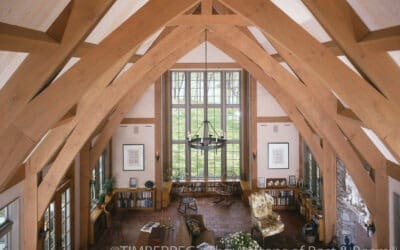 Post and beam construction naturally lends itself to open spaces and, of course, cathedral ceilings. The most common area that timber frame homeowners choose to have a cathedral space is the great room. But not all timber frame homes have cathedral living rooms or great rooms. The picture to the left shows a common cathedral timber frame ...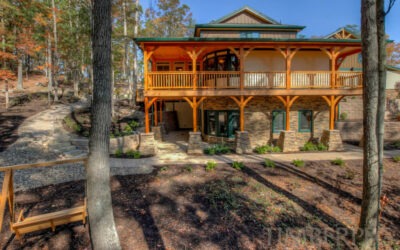 Square feet: 5,336Bedrooms: 3Bathrooms: 4Additional Features:Cathedral Living Room1st/Main Level Master Bed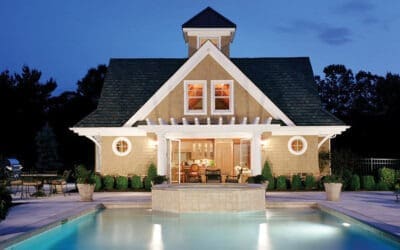 This week, we'll be featuring a New Jersey home's fabulous pool house designed by the talented timber framers at Timberpeg. Specializing in custom designs, Timberpeg was able to create a pool house that doesn't just look great next to the pool, but suits the style of the home already existing on the property.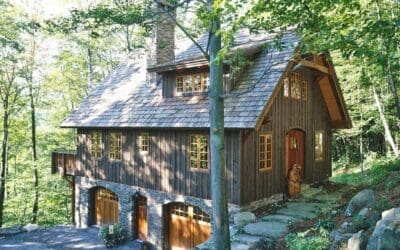 We hope you all had a fabulous time celebrating America yesterday! What makes all of the post and beam and timber frame homes we feature here even more terrific, is the fact that they are all manufactured in the USA! This week we'll be featuring a gem of a home in east-central Vermont. It's a timber frame carriage house ...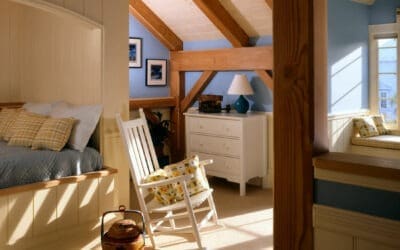 One of the most important investment decisions that has to be made when designing and building a home is the window selection. There is a reason we say windows are an investment when building your post and beam home - the windows will likely be a significant percentage of the total upfront cost but they can also have a big payback ...
Many people often picture post and beam barn homes being built in rural areas of the Midwest, or the historical states of New England. But post and beam homes are a great choice for homeowners across the country - including South Carolina.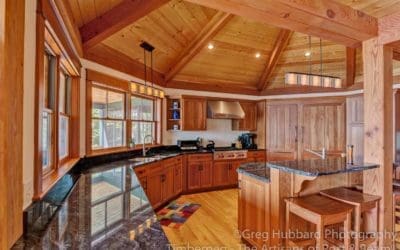 As we mentioned in our "kitchen layout ideas" posting, it wasn't too long ago that the kitchen was sequestered from the rest of the home. But that was then, and this is now. Nowadays, the adage goes "No matter the guest, they'll always like your kitchen best." This really speaks to the propensity ...