There's something refined and elegant about a sleek looking home with clean lines and a simple box shape.  At the same time, a simple home with a box shape can be so simple and understated that it crosses into the realm of plain old boring.  Here's an example of a home with and without dormers (using Photoshop).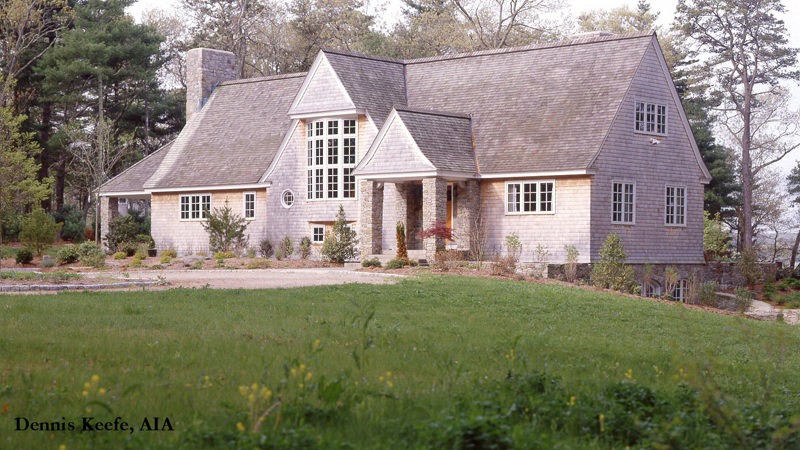 No Dormers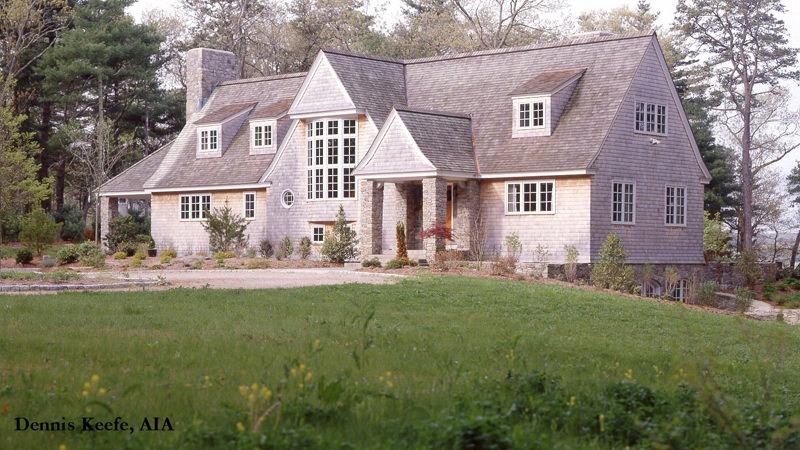 Three shed dormers add space and light to the second floor
This house looks nice both with and without dormers, and some may prefer with, and some may prefer without.  While one could argue in favor of either, it's undeniable that the addition of the dormers does add room and light to the second floor of the house.  While the dormers on this house are called "shed dormers" there are several other styles of dormers as well, and we will discuss each below.
Gabled Dormers
These dormers have a gabled roof with the roof of the dormer forming and upside down V shape.  Sometime these dormers are referred to as "dog house dormers."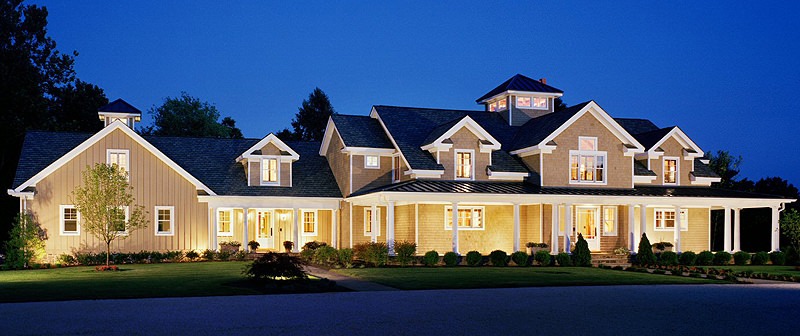 This post and beam farmhouse in New Jersey (above) has four gabled dormers, one of which is larger than the others.  Making the dormer above the entrance larger than the rest, helps to define the entrance to the home.  This style of dormer works well on many different styles of home, including cape style homes.
Shed Dormers
Shed dormers are less expensive to construct than others because of their relative simplicity.  The roof of a shed dormer consists of only one plane, instead of two or more.  It typically also provides more space and headroom than the gabled dormers.  Here is an exterior photo of a shed dormer on the Plymouth Carriage house, and a photo of the extra space it provides for the master bathroom inside (both below.)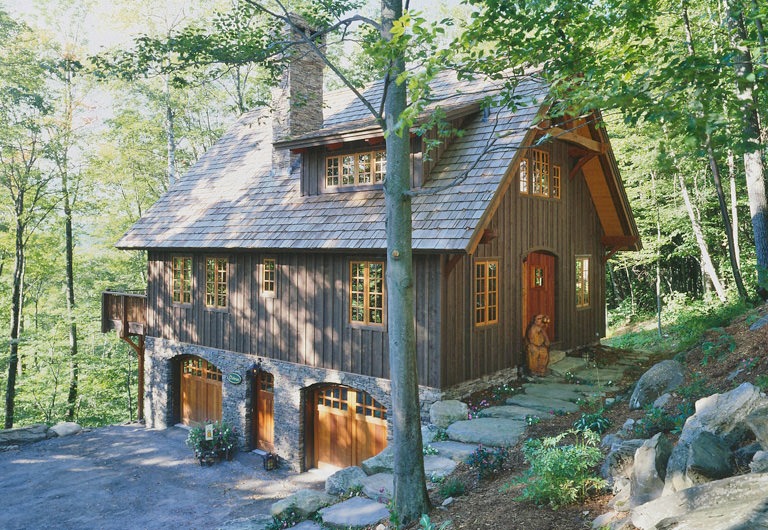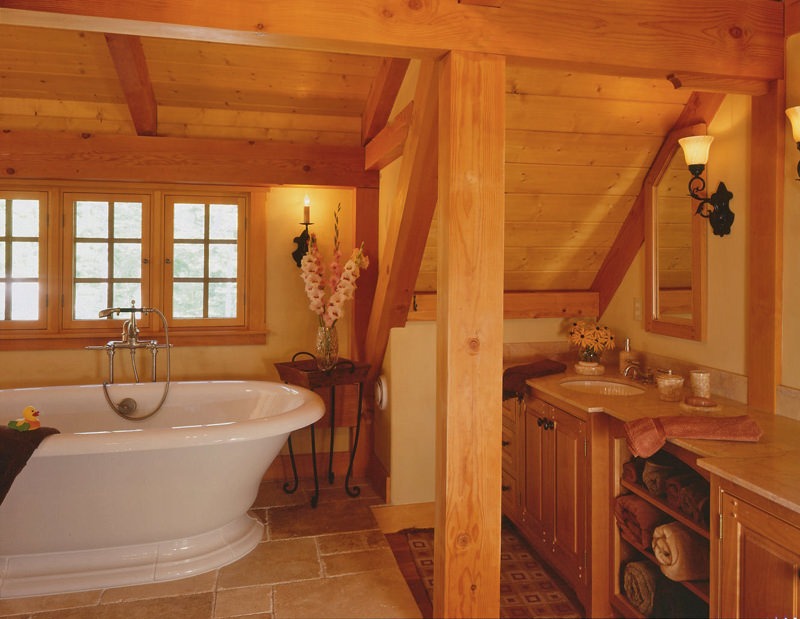 Hipped Dormers
Hipped dormers are similar to gabled dormers, but hipped dormers have three planes on their roof.  Hipped dormers are popular in craftsman style homes and prairie style homes.  They seem to add an almost cottage like charm to a house.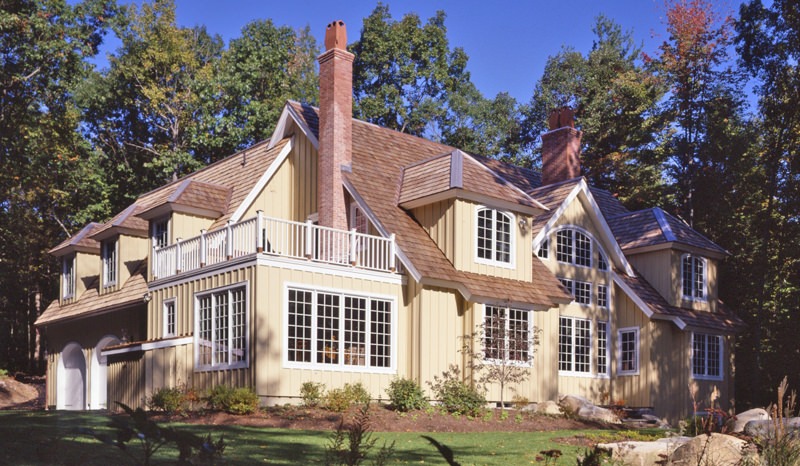 Inset Dormers (Recessed Dormers)
These dormers are set back into the roof.  Here is an example of a recessed dormer with a hipped roof from a Tuscan style post and beam home (below).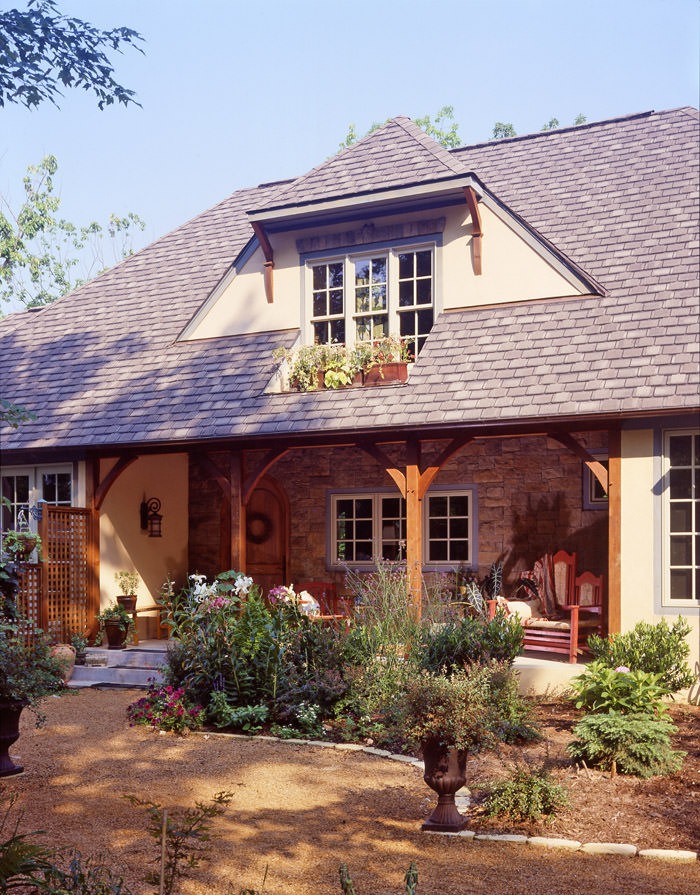 Eyebrow Dormers
Eyebrow dormers are very unique, and more expensive than other styles of dormers.  They have a curved shape and gently slope up from the roof line to make the shape of a raised eyebrow.  The eyebrow dormer is popular in shingle style homes.  The curved shape makes them a particular challenge and adds to their expense.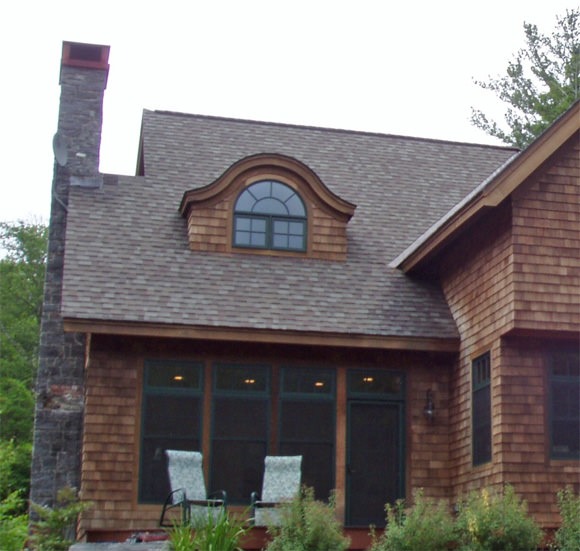 Other / False Dormers
There are some variations of dormers that aren't true dormers but help to add interest to a roof line and allow for larger windows.  Here is a good example (below) of some small gables added to the roof of a home here in New Hampshire that allow the windows to receive more light (instead of being shaded by the overhang)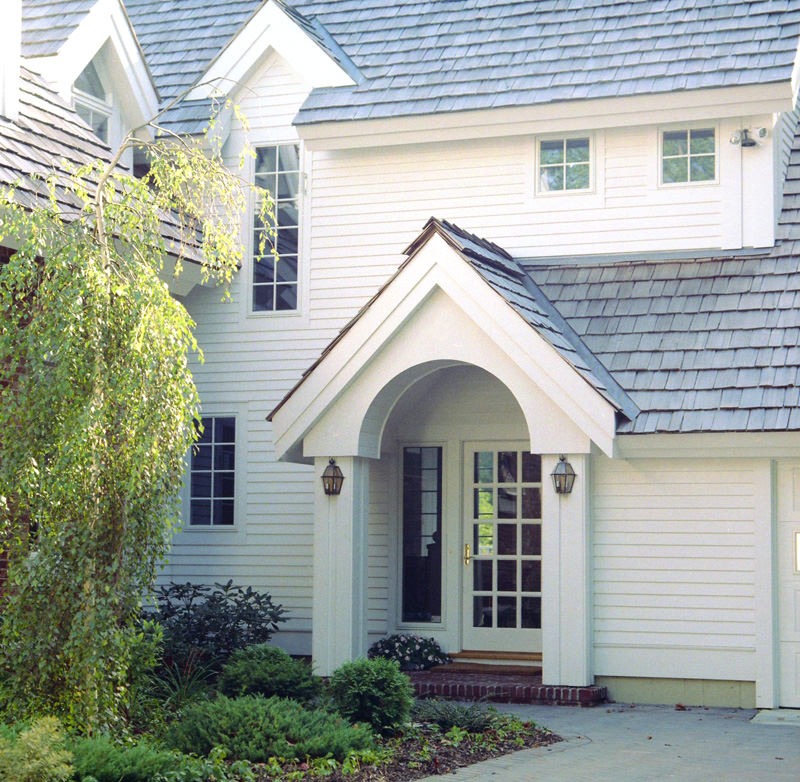 We hope you've learned a bit about the different styles of dormers and have enjoyed the photos we've used as examples.