Lately, there has been a decided trend towards smaller homes than those typically built over the past 30 years. For some, smaller houses are part of a desire to live a simpler lifestyle, while others believe that smaller homes promote greater outdoor activity and healthier lifestyles. One smaller home with great barn home appeal is the Center Harbor. It is a compact but functional 1715 square feet, and we also have related plans up to 1910 square feet.
The Center Harbor has a square outline side gable design, with a large, shed dormer creating maximum usability upstairs. Wood siding is a typical choice, with vertical board and batten adding to the barn home appeal. Entry is in the center of the home, with a timber framed porch a popular option. Once inside, there is a small coat closet to the left.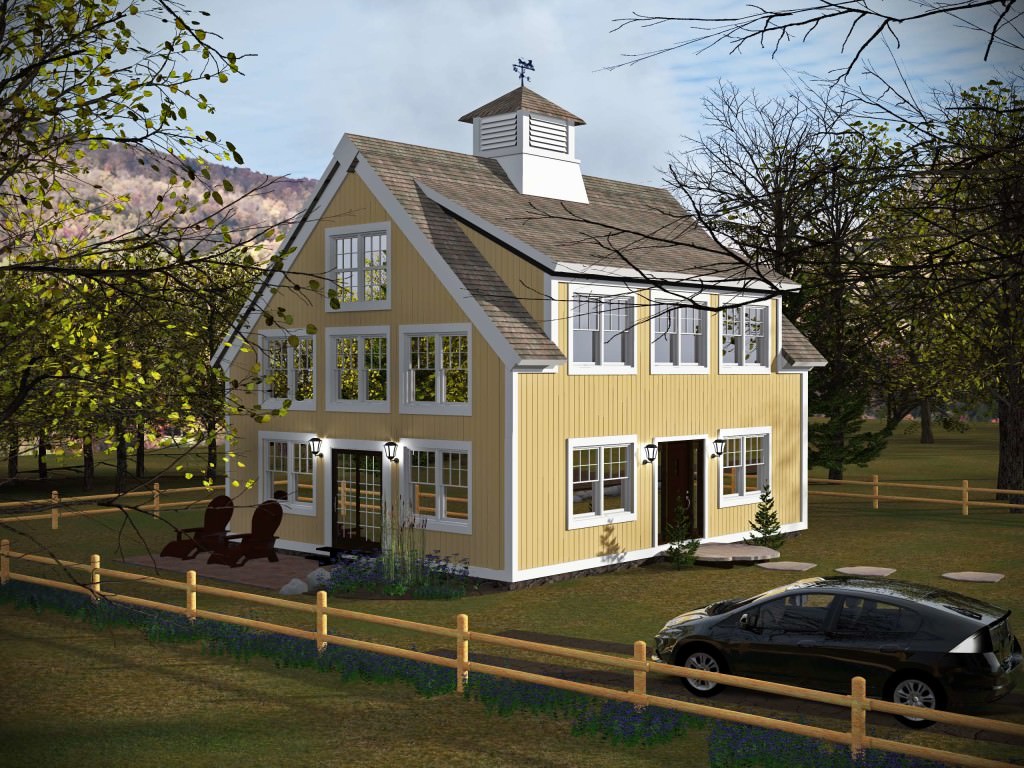 The U-shaped kitchen to the right makes the most use of its 140 square feet. The similarly sized dining area accommodates six people easily. The dining area is open to the adjacent great room, which is open to above and thus has a cathedral feel. The master bedroom is bumped-out on the back wall, allowing for a few extra precious square feet. The master bath is accessed by a space-saving pocket door from the bedroom, as well as a conventional door from the main living space. Upstairs, there is a loft, two additional bedrooms and a bathroom.
While this plan packs a lot into a small space, expanding another 195 square feet allows for even more amenities. In this expanded plan, all the rooms grow in size just a bit but keep their basic form. The kitchen has the same layout but slightly more welcome storage space. The great room can accommodate a slightly larger fireplace and a few more chairs.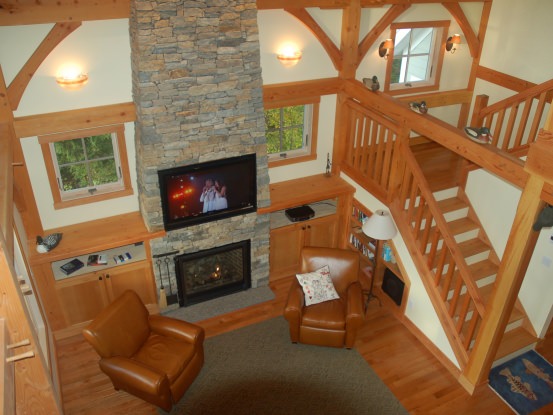 Next to the master bath is a closet holding a stackable washer/dryer, and a welcome first-floor laundry in such a cozy home. The master suite has grown a bit too; now it can accommodate a walk-in-closet! A pocket door is still used on the closet entry in order to conserve space. The stairwell has also grown from a space-saving U-shaped to a more convenient straight run with landing. This will make it more convenient to bring furniture upstairs, where the bedrooms have gained a few feet of space as well. Also, this expanded plan easily allows for a full-size basement or garage below the main level.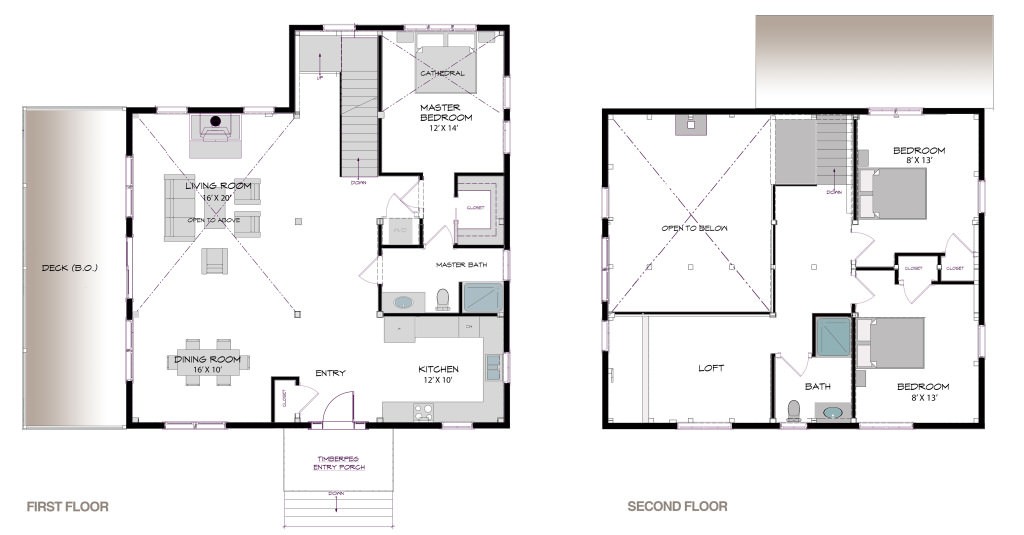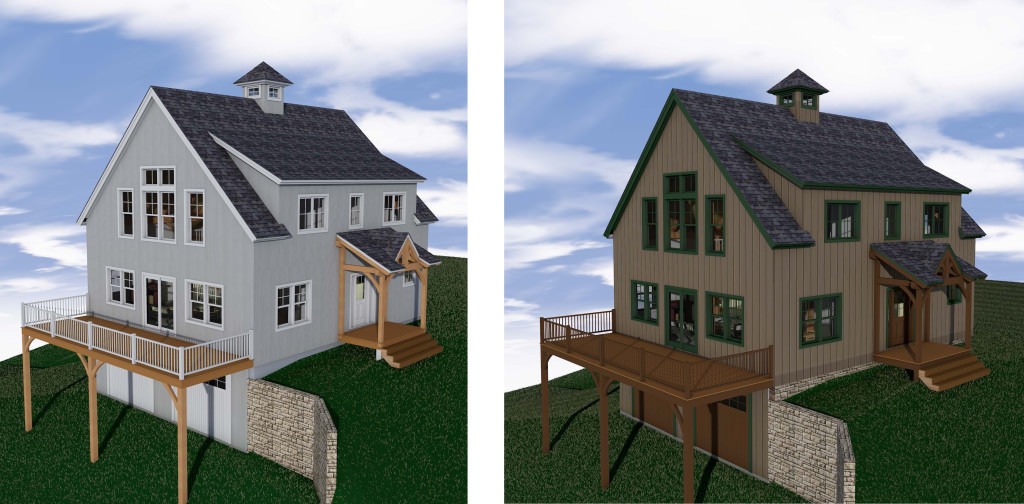 We hope this look at the Center Harbor and its slightly larger derivative has shown you how living in a smaller space is possible without giving up the amenities of the modern barn home. If you're looking to build a new timber-framed home, regardless of size, please contact us to get started.