Dear Mr. President, We were pleased to hear that funds for the redesign of the exterior of the White House had been approved. After reading our proposal for a timber framed White House, we think you will agree that a Timberpeg is the perfect design choice for a such an important building.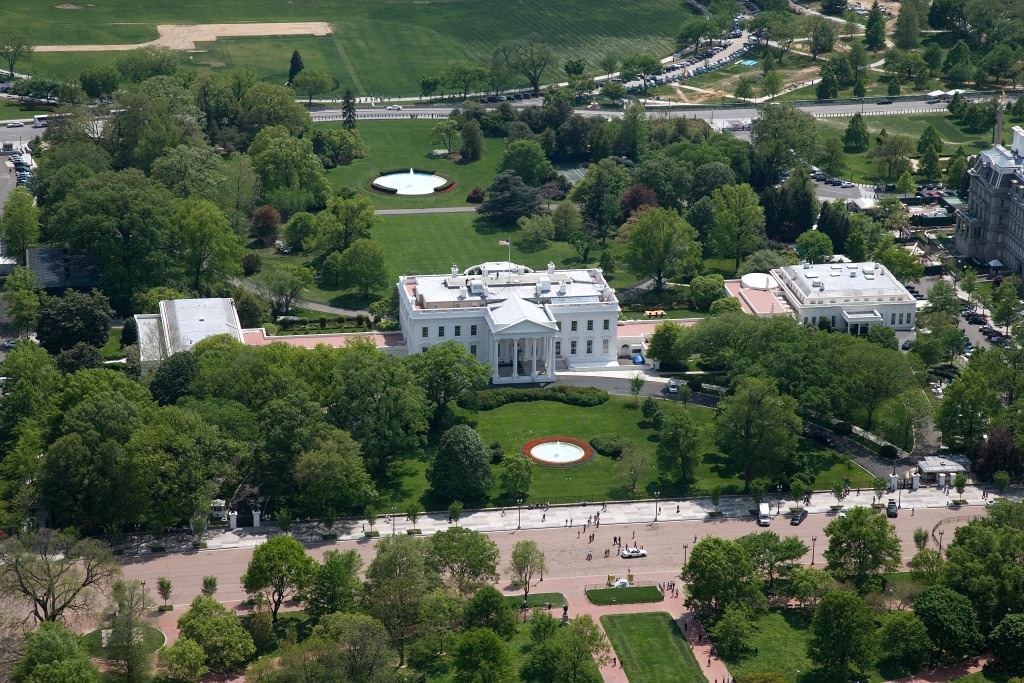 One of our reasons for proposing a timber framed White House is historical accuracy. As you are no doubt aware, the White House was originally constructed as a timber framed structure with an Aquia Creek sandstone exterior. The timber frame valiantly served for over a hundred years, but stressful events like the razing by the British in 1814 and the addition of a fourth-floor attic in the 1920s left the structure unsound. This is why the timber framing was replaced by a steel structure in the Truman administration, although the timber framing was sawn and reused as paneling in four rooms on the ground floor. We think returning to a timber frame, albeit a modern and robust one, is a natural decision.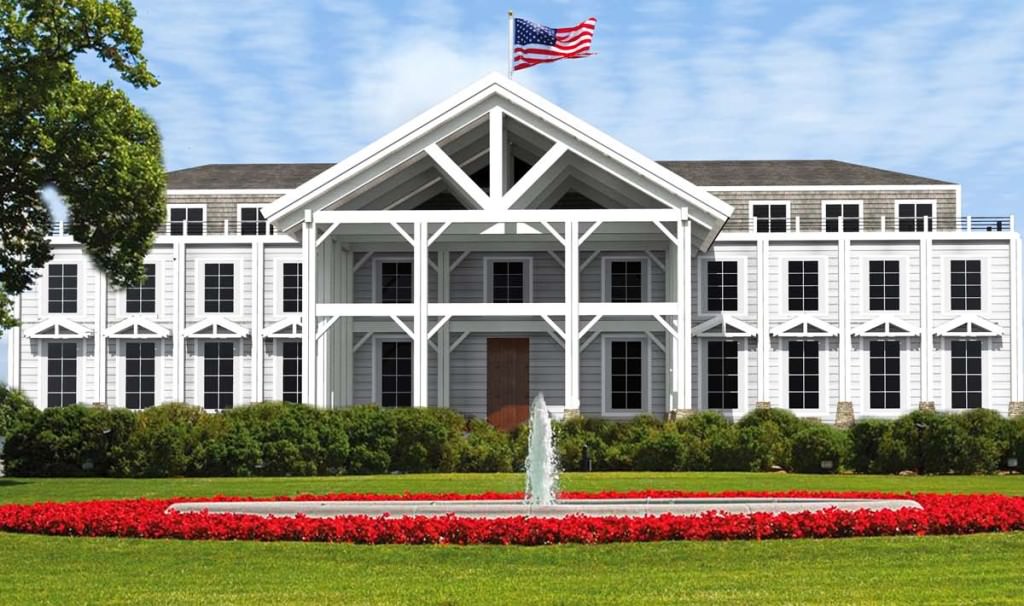 Of course, this is a great time to update the exterior materials as well. Aquia Creek sandstone was used in the early 19th century since it was easy to carve, but we now know that it is very susceptible to weathering. For protection, the stone was originally whitewashed with an unappealing mixture of lime, rice glue and lead. Of course, today we build with much more sustainable materials and methods. Our plan would be to build the walls with structural insulated panel construction, a method that would keep the White House cool in the muggy Washington summers.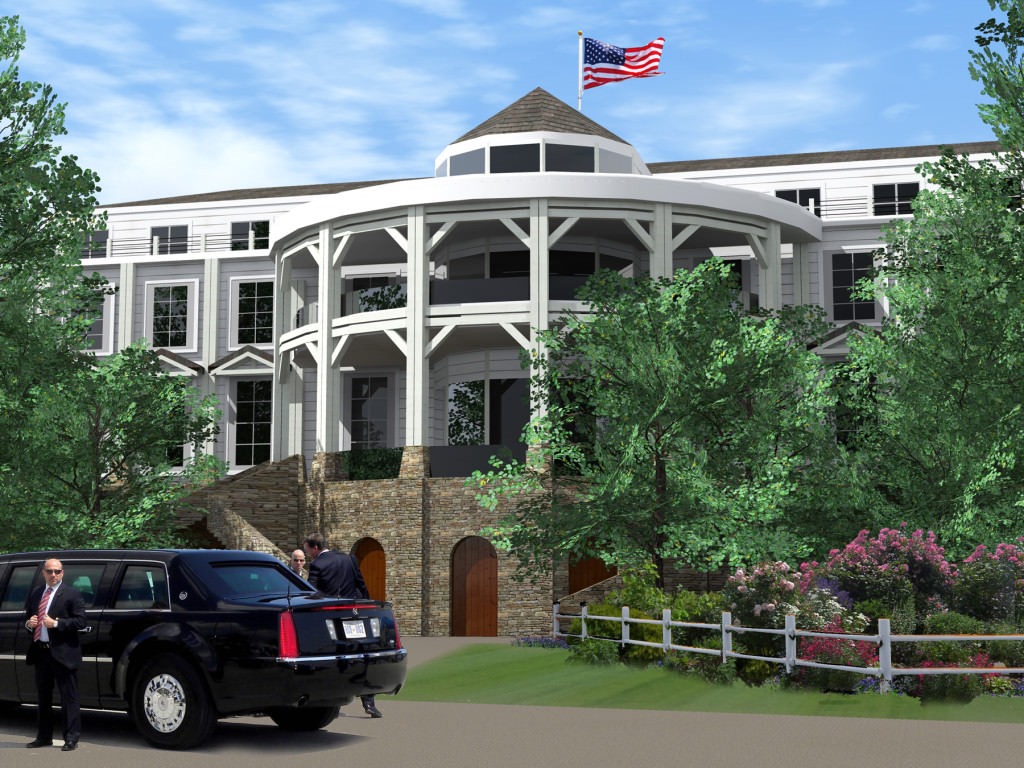 We also feel that a timber frame building will help the White House develop a more American character. The current White House's stone construction, coupled with its neoclassical design, makes it feel like a building pulled right out of ancient Rome. With a new timber framed construction, we can keep the neoclassical design elements while softening the exterior appearance with wooden siding. The clapboard siding for the lower floors still projects a stately appearance, while the cedar shake siding keeps the attic looking light. We've also used stone to rebuild the South Portico, but understand if you'd prefer to change the shiplap doors.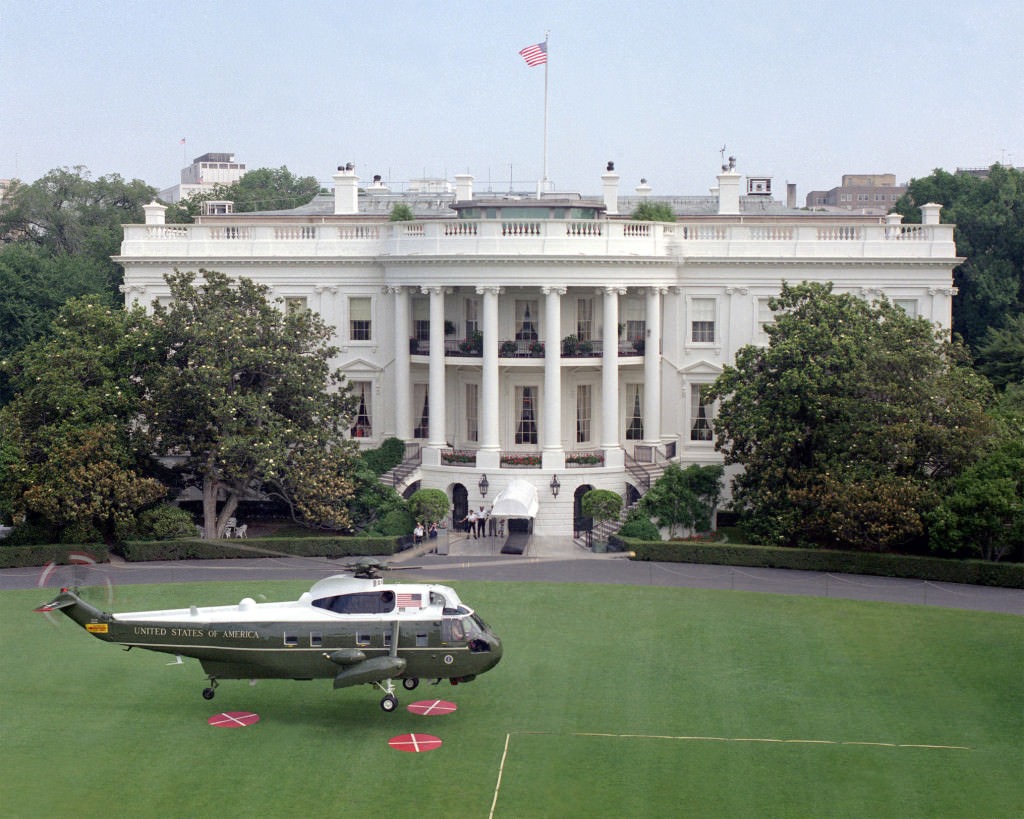 We look forward to hearing what you think of the plans, Mr. President. Also, if you could convince Congress that a timber framed Capitol is a good idea, we would appreciate the referral. Most Respectfully, Your Friends at Timberpeg
Disclaimer: This post presents an obviously fictional scenario for our bid to redesign the exterior of the White House. Still, a timber frame White House sounds like a great idea to us!