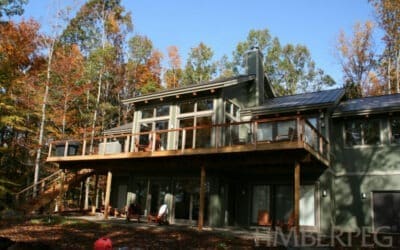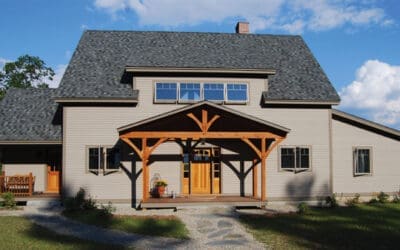 Square feet: 2,102Bedrooms: 3Bathrooms: 4Additional Features:Cathedral Living Room1st/Main Level Master Bed With just under 2,200 sf of living space, this custom post and beam home in southwest New Hampshire was built to be a primary home for its owners. Set on a sloped lot, the house sits high on the property and looks down ...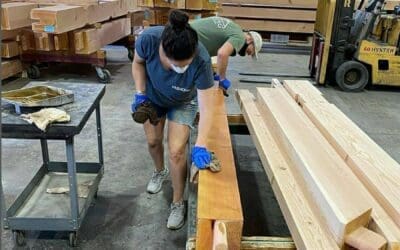 The framing in a Timberpeg home can be kept very minimal thanks to our structural insulated wall panels, and many clients opt for a simple frame that looks clean and modern. Of course, others like the look of the frame so much they want a lot of it to show. Either way yields a beautiful energy-efficient home. While there ...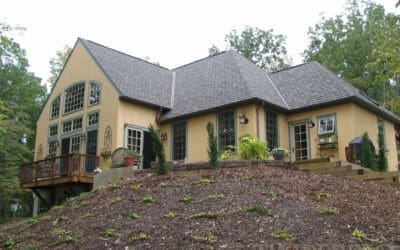 This post and beam home is a wonderful blend of Tuscan style architecture and French country flourish. The exterior of this home is finished in stucco, which is a popular choice where this home was built; in the Midwest.
With open floor plans providing such a great feeling of space and airiness, it's no wonder why they are so popular in today's homes. And with a post and beam building, the spaces can be very open indeed. But in an open floor plan with limited walls or doors, how do you define the spaces into their separate functions; ...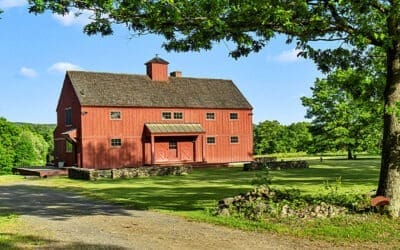 This post and beam, barn style home plan has been one of our most popular homes. It has a classic barn style appeal especially when finished in red board and batten siding, and topped with the traditional barn style topper - a cupola.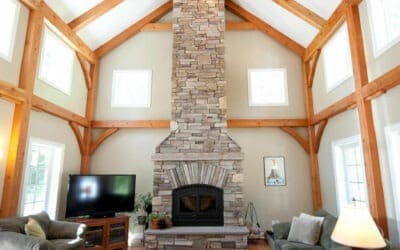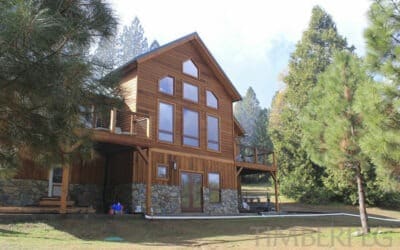 This TIMBERPEG® home, located in Jerseydale (Mariposa), California is extremely energy efficient and, combined with the 7 kW solar array north of the house, is well on its way to yielding a net zero energy house. Or put more simply, no bills for propane or electricity to heat, cool or run the house. Written by the homeowners and ...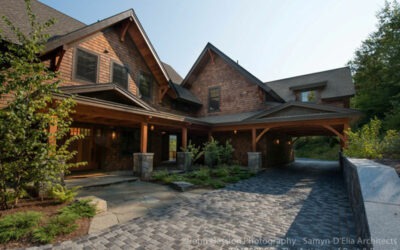 Credit Photographer: John Hession, Advanced Digital Photography ​Designer: Samyn D'Elia Architects, P.A.